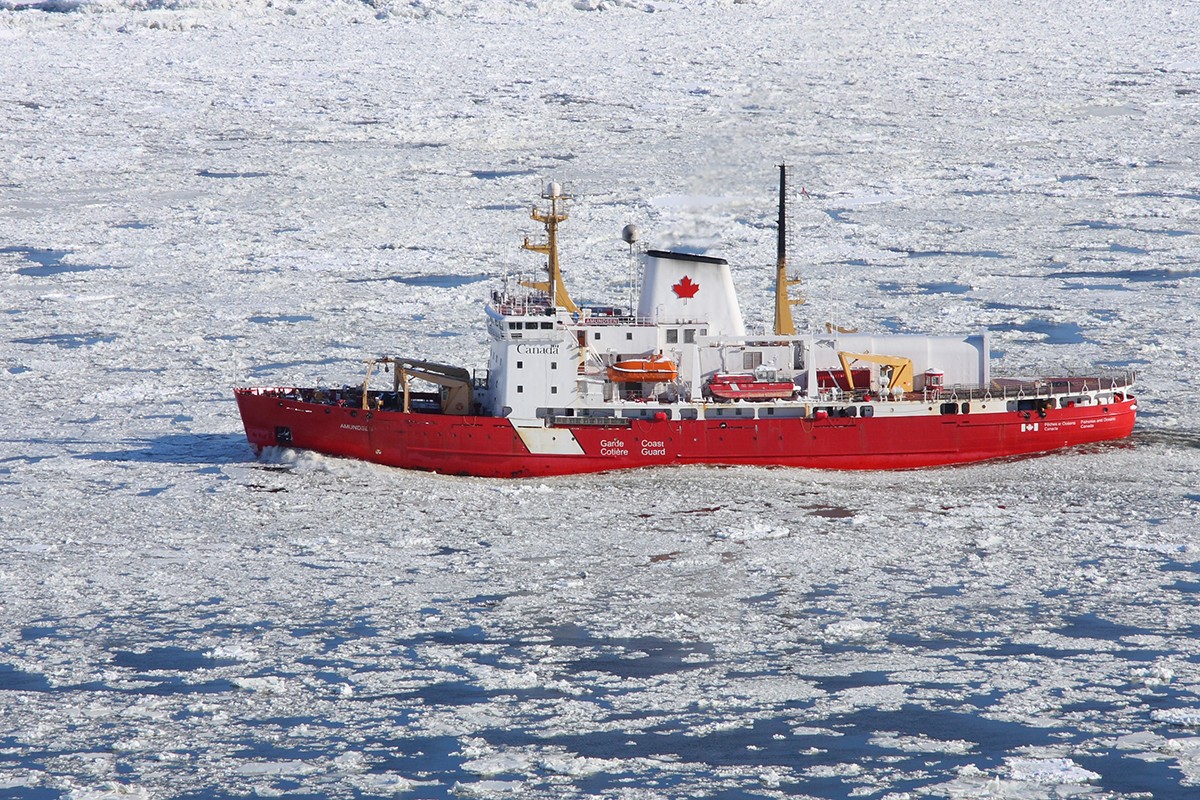 First cruise ship navigating the Northwest Passage
'The climate is warming up. There is no question.'
August 25, 2016 —
As you are reading this, a cruise ship is navigating the Northwest Passage. If the significance of that has not sunk in yet, this is one more part of the proof that global warming is real.
The cruise liner Crystal Serenity is currently about a quarter of the way through a month-long voyage from Anchorage, Alaska, to New York City, traversing the famed Northwest Passage. The cost is about $22,000 (US) per person and the ship can accommodate about 1,000 guests with a crew of more than 600. It is accompanied by the RRS Ernest Shackleton, a British icebreaker and supply ship.
"A ship this large has never gone through the Northwest Passage," says David Barber, Canada Research Chair in Arctic System Science and Associate Dean (Research), in the Clayton H. Riddell Faculty of Environment, Earth, and Resources. "Ten years ago, such a thing would not have been possible."
Barber adds that while the cruise ship's historic voyage isn't proof of global warming, "But taken with all the other things that are happening, it is one more piece of evidence."
Adolf Ng is director of the Transport Institute in the Asper School of Business.
"The climate is warming up. There is no question. The only question from a business standpoint is whether it is 'economically feasible' to develop Arctic shipping," he says.
While icebreakers have often made the trip through the icy channel, this is the first time a large commercial cruise ship has made the voyage. The Northwest Passage was once thought to be impassable because it had been frozen over, but during the past decades, more and more open water has made it theoretically navigable by huge floating cities such as the Crystal Serenity. This single event effectively opens Canada's North to a new kind of tourism and a different set of issues.
"It is clear that Arctic tourism, especially cruise tourism, is getting its full swing. Cruise travellers are looking for new destinations other than traditional ones such as the Caribbean and Mediterranean, and the Arctic is clearly something that interests them," says Ng.
The cruise ship has several ports of call in the Canadian North, including Ulukhaktok, Northwest Territories, and Cambridge Bay in Nunavut, where passengers can go ashore to walk through Ovayok Territorial Park for chances to see wildlife such as muskox and nesting birds, or visit the town and the Arctic Coast Visitors' Centre to discover Inuit art and culture.
But along with the tourism comes other issues.
"This highlights the urgency of research in terms of building rescue, support and cleaning infrastructure, and capacity along the Arctic waterways. More ships mean a higher risk of accidents and pollution, since ships hit icebergs and there could be major or minor oil spills and rubbish dumping along Arctic channels. At the moment, such infrastructure is virtually non-existent, although the University of Manitoba Transport Institute is planning to undertake research on this subject," says Ng.
Is the north ready for such tourism?
"No, but they are starting to see the benefits. Does it have the infrastructure? Absolutely not. There are many concerns about this many people being in our uncharted waters," says Barber.