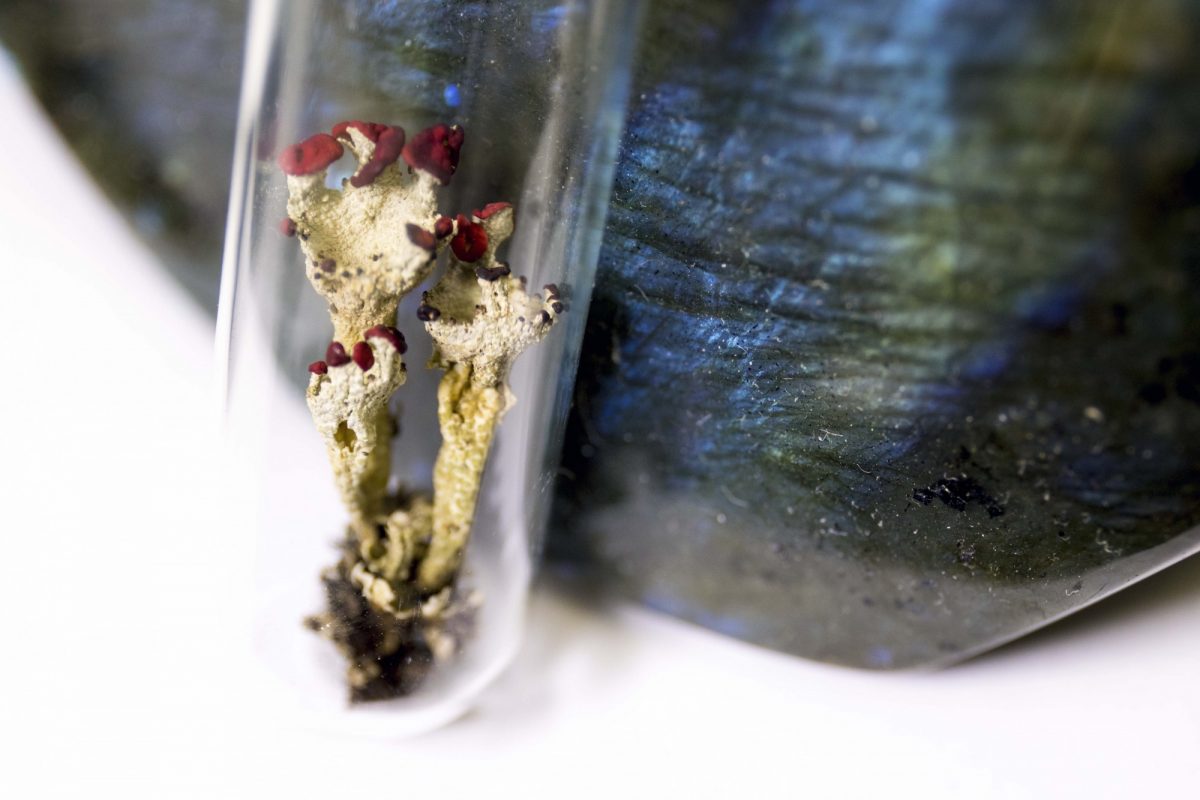 Finding solutions in nature
PhD student to continue research into natural products chemistry in Maryland
April 14, 2022 —
Susan Egbert, a PhD candidate in the department of chemistry, has been selected for an exchange program at the National Institutes of Health (NIH) in Bethesda, Maryland. Egbert represents UM as one of about 100 universities around the world who have formed partnerships with the NIH.
As part of the NIH Graduate Partnerships Program (GPP) Individual Partnership, she will be working closely with the National Cancer Institute. The Individual Partnership will welcome Egbert to NIH laboratories and enhance her dissertation research, truly expanding her horizons.
"This partnership is an amazing opportunity for Susan to advance her knowledge and create new professional connections to benefit her research and career," says Kelley Main, acting dean of the Faculty of Graduate Studies.
Egbert's research focuses on lichens, a symbiotic organism composed of both fungi and algae, and its potential to result in the discovery of a new drug for diseases such as bacterial infections or cancer. Due to the slow growth of lichens, Egbert is using lichen genomes and chemistry profiles to investigate alternative methods of creating the properties that can be used in medicine.
"I'm generally interested in natural products chemistry because of the numerous drugs that came from natural products," says Egbert. "I'm hoping to find solutions in nature that can help people." She takes a humble approach to her studies, connecting her research to her appreciation for what the natural world provides for humans.
In the earlier stages of her education, Egbert had initially planned to become a hospital pharmacist but had the opportunity to work with her previous principal investigator, Dr. Khalid El Sayed at University of Louisiana at Monroe. She had already been interested in natural products research and this position only convinced Egbert to delve further into it.
With lichens being generally understudied, Egbert wanted to take on a project that would closely look at this organism as it surprised her that this part of herbal medicine has been overlooked in the past. This gap drew her to Dr. John Sorensen's lab at UM, where she's excited to explore this field even further.
"Susan has a collection of lichen sitting on all the windowsills in the lab and is constantly making observations on them to better understand how they behave. She has one of the most passionate interests in lichen natural products that I have seen in a student," says Dr. Sorensen, professor, department of chemistry.
"The project that Susan will be doing at NIH will allow us to explore the biological activity of lichen natural products in a way that would not be available to us at UM. I am very excited at the possibilities that this new connection represents. Our overriding hope is that this project leads to some really exciting discoveries about novel bioactive molecules with potential as new therapeutics."
During her exchange program, Egbert looks forward to getting back into the avenue of more clinical based research.
Egbert explains: "It creates this full circle of starting out with research on lichen secondary metabolite activity towards triple-negative breast cancer, then better understanding lichen biology, and back to testing these metabolites on numerous cancer cell lines."
Egbert is set to take off for Bethesda and begin her program in the Fall Term of 2022.