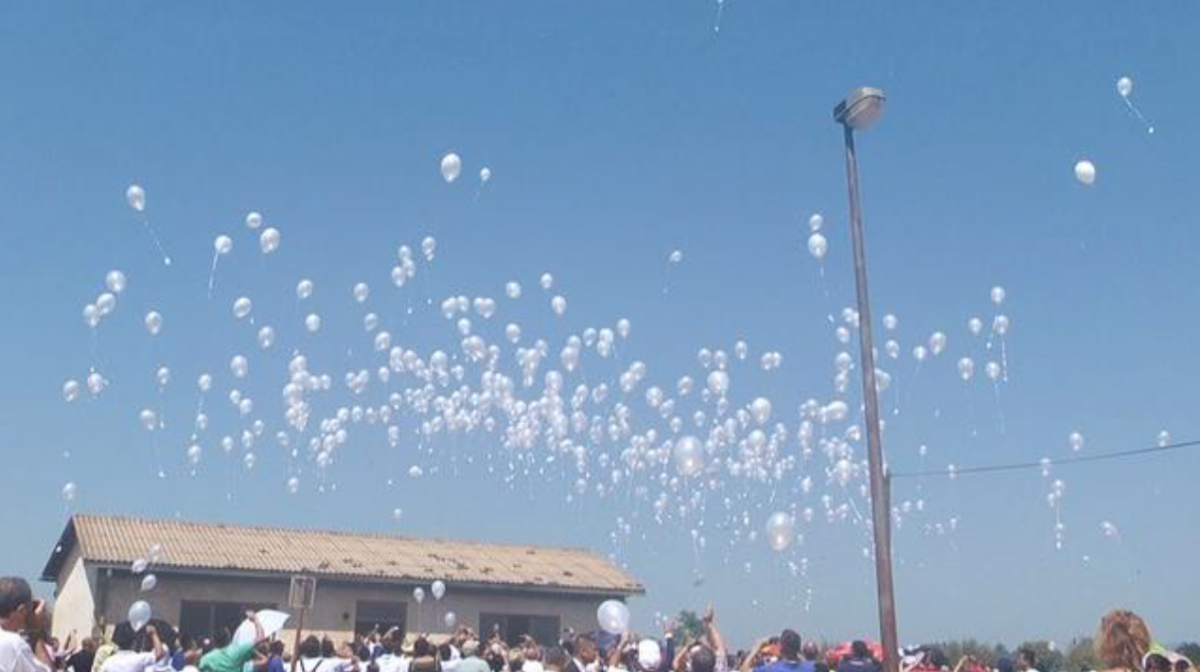 Film screening, White Balloon
February 9, 2017 —
Associate professor Jonah Corne (English, film and theatre) and associate professor Lisa Alexandrin (religion) are organizing a film screening of Nihad Ademi's White Balloon on Feb, 15 at 4:30 p.m.
The screening will be held in the Robert B. Schultz Lecture Theatre in St. John's College.  The film screening will be followed by a discussion between Ademi and Corne, after which there will be a reception with light refreshments.
About White Balloon
Winnipeg actor, photographer, and filmmaker Nihad Ademi's inspiring documentary White Balloon, is a 30-minute documentary which follows Ademi as he returns to Bosnia, 23 years after being released from the worst concentration camp since World War II in the former Yugoslavia. Returning to the Omarska death camp, Ademi confronts the traumatic events of his past and, along with hundreds of former inmates, releases a white balloon commemorating the thousands of people still missing since the Bosnian War.
"Nihad presents his experiences with such frankness and honesty a viewer who has never experienced war can finally understand, finally feel in the heart and gut, the horror produced by the sudden removal of freedom. Nihad's film produces avenues of empathy," says filmmaker Guy Maddin.