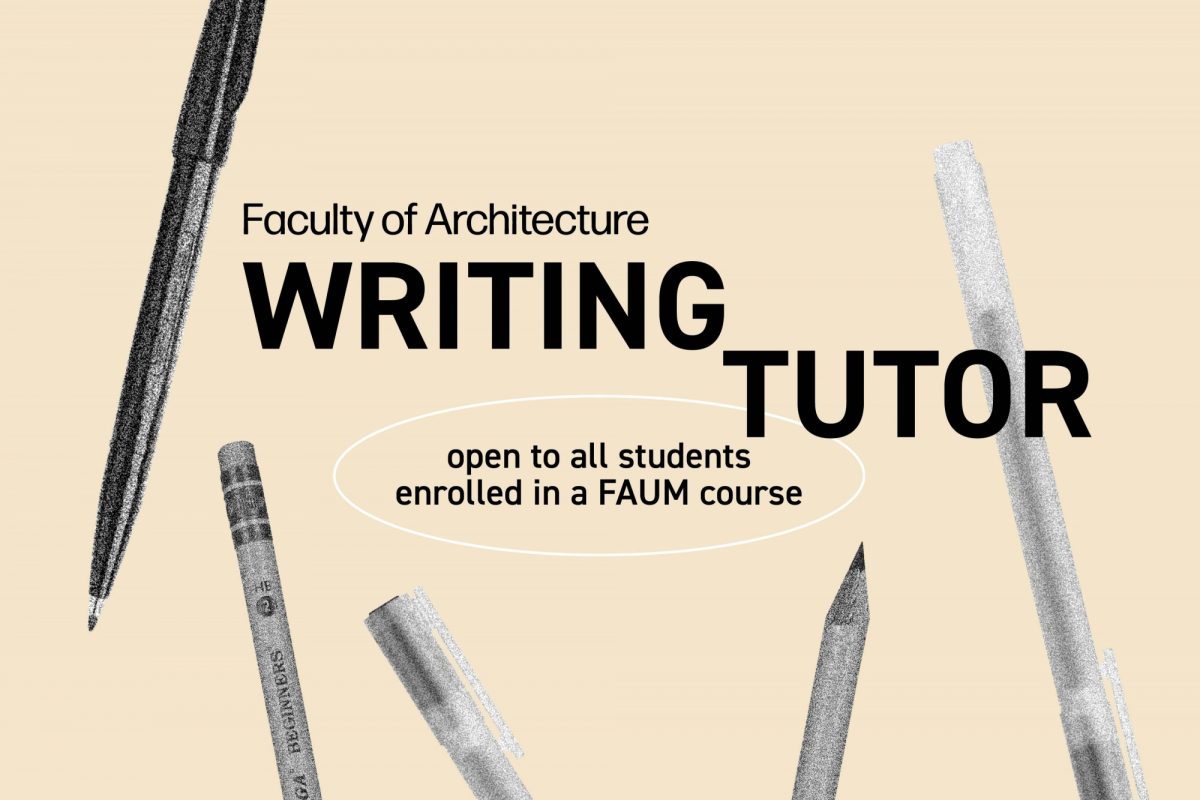 FAUM Announces Faculty Writing Tutor
November 1, 2021 —
The Faculty of Architecture is pleased to announce that it will provide its students with the opportunity to work with an in-house academic writing tutor to receive specialized writing support for work in FAUM courses. This pilot project in place for the Fall term 2021 as of Monday, October 25, 2021, will provide writing assistance from a tutor trained by the Academic Learning Centre who has a background in design culture. The project's goal is to assist students in strengthening critical thinking and written communication skills. The writing tutor for the fall term will be Amanda Ross, a current sessional instructor who has an M. Arch from the Faculty of Architecture. Amanda shared her thoughts about the role of the new FAUM writing tutor:
Tutors are great resources, because they can provide confidential support and guidance, without judgement. It doesn't matter if you're a top student who needs help with citations, or a struggling student with writer's block, the Faculty of Architecture's writing tutor is there to help you learn the knowledge and develop the skills to improve that assignment and write better in the future.
Students are welcome to consult with Amanda at any stage in the writing process. They can make appointments by checking the booking schedule at this link: Architecture Writing Tutor Schedule.xlsx. Available timeslots are shown in yellow, and students should request the timeslot by contacting Amanda directly to book.
For further information about this service, please get in touch with Dr. Susan Close, Associate Dean Academic.