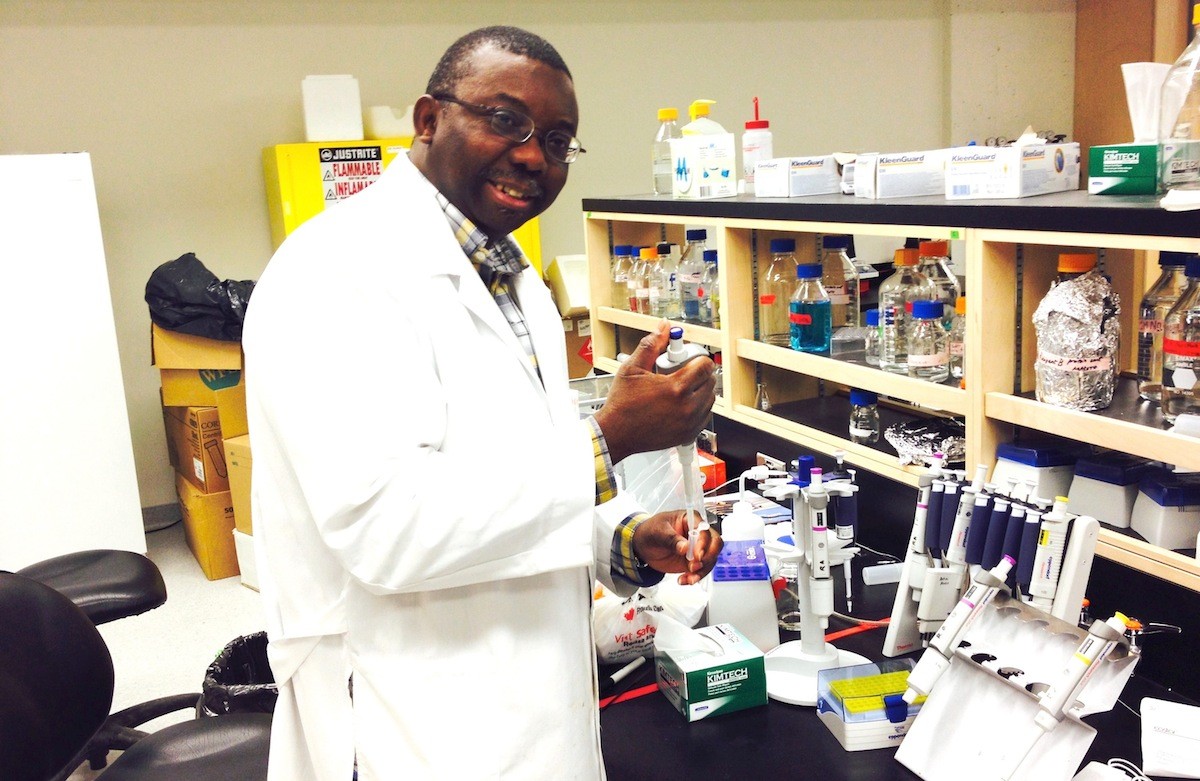 Farming indigenous vegetables in West Africa
April 29, 2015 —
An international team of researchers, which includes Rotimi Aluko, professor in the department of human nutritional sciences, has been awarded $4.4 million in funding from the Canadian International Food Security Research Fund (CIFSRF). The funding will go towards a project in Nigeria and Benin that is synergizing fertilizer micro-dose and under-utilized indigenous vegetables innovations to enhance food and economic security of farmers in West African sub-region.
The CIFSRF works to increase food security in developing countries. Launched in 2009, the Fund supports research in agricultural innovation and fosters collaboration between developing-country researchers and Canadian experts.
In Nigeria, more than 1,000 farmers increased their yields and doubled their incomes by using improved farming practices to grow underutilized indigenous vegetables such as fluted pumpkin and African nightshade. In Benin, fertilizer micro-dosing and rainwater harvesting techniques helped more than 10,000 farmers achieve equally beneficial results with other crops, despite degraded soils.
The team of Canadian, Beninese, and Nigerian researchers are now combining these innovations to bring the farming practices to 50,000 farmers. The recommended farming techniques will spread through demonstration trials, outreach efforts, support and training for seed producers and marketers, and by establishing local committees to address issues such as productivity and marketing. Support to indigenous vegetable farming and processing businesses will increase demand and improve the incomes of more than 1 million West African farmers.
The lead research partners include the University of Saskatchewan and the University of Manitoba (Rotimi Aluko) in Canada, Osun State University and Obafemi Awolowo University in Nigeria, and the Université de Parakou in Bénin.
Three other international research teams will also each receive approximately $4 million to take their early success in addressing the food and nutritional needs of vulnerable small-scale farmers to larger populations.
The Canadian International Food Security Research Fund is a program of Canada's International Development Research Centre undertaken with the financial support of the Government of Canada provided through Foreign Affairs, Trade and Development Canada.
Research at the University of Manitoba is partially supported by funding from the Government of Canada Research Support Fund.