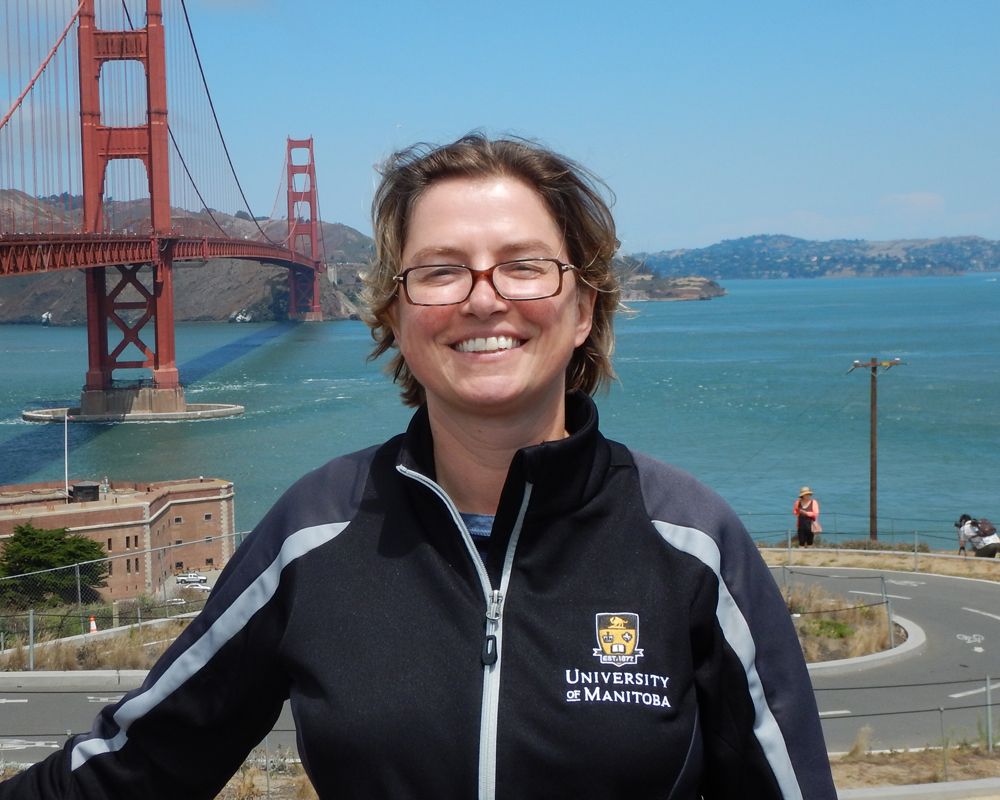 Farenhorst appointed acting associate dean (research)
July 12, 2018 —
Dr. Annemieke Farenhorst has been selected to serve as Acting Associate Dean (Research) in the Faculty of Agricultural and Food Sciences, as Dr. Martin Scanlon began a six-month administrative leave on July 1, 2018.
Dr. Farenhorst has substantial research and administrative expertise. She is the NSERC Chair for Women in Science and Engineering in the Prairie Region and a professor in the Department of Soil Science at the University of Manitoba.
Dr. Farenhorst conducts research on pesticides, natural steroid estrogens and antibiotics in soil and water, and on drinking water quality in First Nations communities. Her projects have involved research in Canada, Costa Rica, Honduras and Nicaragua. She has authored or co-authored over 300 articles, abstracts and reports on chemical fate processes and water quality. For the past 14 years, Dr. Farenhorst has been contributing to the National Agri-Environmental Health Analysis and Reporting Program of Agriculture and Agri-Food Canada to develop and refine a pesticide indicator that consists of a stochastic model coupled to the Pesticide Root Zone Model. She also served as a member of the Advisory Group Supporting the Advancement of Women in Agriculture, Canadian Agricultural Human Resource Council, and launched in 2017, a Manitoba mentorship program for Women in Agriculture
Dr. Farenhorst is the director of the NSERC CREATE H2O program for First Nations water and sanitation security, the first science-engineering research training program in Canada that combines technical water and wastewater management training with Indigenous theory, law and methodological skills training. As well, Dr. Farenhorst is on the Board of Directors of Canadian Centre for Women in Science, Engineering, Trades and Technology, and was named a WXN 2016 Canada's Most Powerful Women: Top 100 Award winner.
Dr. Farenhorst can be reached at 204-474-6082 or agresear [at] umanitoba [dot] ca.