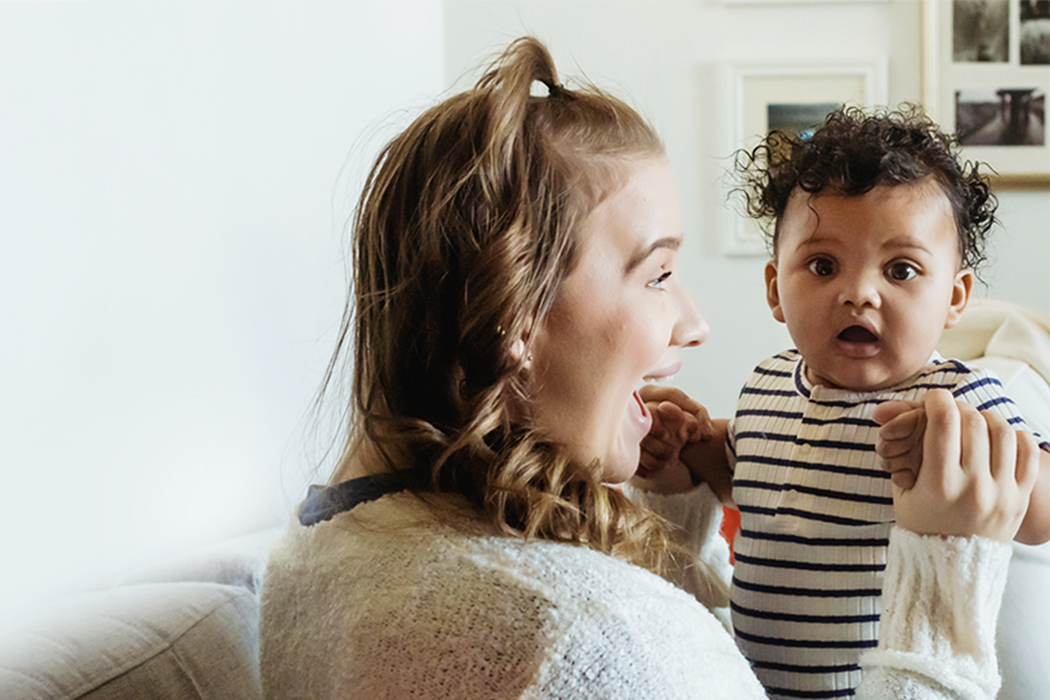 Family Centre opening after COVID delay
May 31, 2022 —
After two years of delay, the Family Centre has opened its doors to Rady Faculty of Health Sciences students, staff and faculty. Due to COVID-19, the Family Centre couldn't operate in person until this spring, but that hasn't stopped the centre from helping student parents and others during the pandemic.
The Family Centre quickly pivoted in 2020 to adhere to safety restrictions, offering a number of online services including webinars, a holiday hamper service, and looking for childcare options for parents. Centre staff also posted a list of resources on child care, life changes and parenting on the Family Centre website.
For Madhumita Suresh, a mom to six-year-old Divija and eight-month old Lalthaditya, the Family Centre helped her family relieve some stress this winter.
"Managing my pregnancy and working on my master's research has been stressful but I am glad to be done with that phase. It is still a challenge to keep your composure with all the sleepless nights with the infant and the stress to be as productive as before at work," says Suresh.
Suresh was one of the 34 of families who received a holiday hamper from the Family Centre last December that was supported by faculty and staff donations from across the Rady Faculty.
"To be honest I did not know what to expect while signing up. But when I came by to pick it up, and saw the thought that went into those gifts – I was deeply touched. My daughter absolutely loved and treasures her colouring book and the cookie decoration kit with sprinkles was a superhit with her! The baby formula was a Godsend ," she says. "These gifts really impressed upon us the true meaning of the season of giving. I cannot thank you all at the Family Centre enough for the thoughts and efforts that went into these gifts!"
While online services and hampers were a start, Melissa Melo, Family Centre co-ordinator, is happy to be back in person at the Family Centre, located in 280 Brodie Centre, and ready to take a more hands-on role.
When Melo returned from her own maternity leave, she found herself struggling to adapt to being a new mom and working full time. Now, she is helping to make that transition as smooth as possible for others.
"It just feels really good to try to help others, especially being a mom myself. I had a really hard time coming back to work after my maternity leave. I just want to make it easier for someone else," says Melo.
One of the services Melo is looking forward to bringing back is in-person discussion groups. A time where parents or those caring for the elderly could meet up with others in similar situations to connect with one another and talk about the challenges of balancing work or school responsibilities with care-giving.
"We're hoping they see that they're not alone and maybe share some tips and tricks on how to navigate these situations," she says.
Melo notes that university campuses were not designed with new parents in mind.
"It was kind of unheard of in the past, but now there are way more students with families than ever before," she says. "And it's really tough, going to school is more work than a full-time job."
The Family Centre aims to make campus a more family-friendly place, by providing a nursing room so new parents have a place to pump or feed, a place to find information on child care or resources on taking care of an elderly family member.
"Our plan is it will be like a drop-in centre. A place for people to vent, meet other people or to grab breakfast or nursing pads if you forgot them at home. Whatever people need," she says.
Whether it's a student with children coming back to school to begin their studies or a faculty or staff member balancing care for a parent with dementia, Melo will be at the Family Centre ready to lend a hand to whoever needs it.