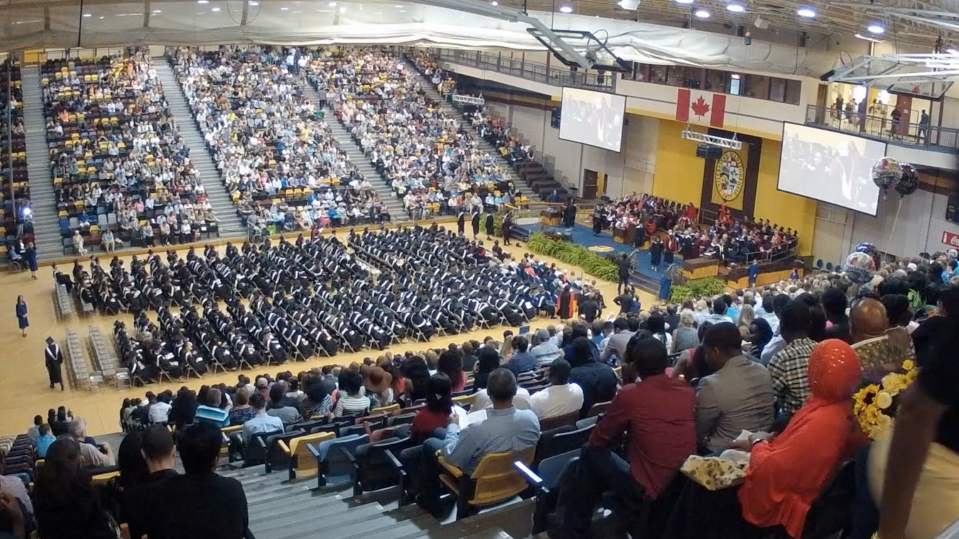 Fall Convocation to recognize TRC Commissioner, Inuit art advocate and former Privy Council Clerk
October 17, 2016 —
Three sessions of the 49th Fall Convocation at the University of Manitoba will be held on: Tuesday, Oct, 18, 2016; Wednesday, Oct. 19, 2016; and Thursday, Oct. 20, 2016.
Each session will begin at 3:30 p.m. in the Investors Group Athletic Centre.
During Fall Convocation, honorary degrees for distinguished achievement will be awarded to:
Sandra Buhai Barz, who has made it her legacy to preserve and promote Inuit art, so future generations can not only learn the rich history of the Inuit people but be inspired by their traditions and passion.
Tuesday, Oct. 18, 2016, 3:30 pm
Chief Wilton Littlechild, a Commissioner of the Truth and Reconciliation Commission of Canada, a Survivor of the Residential School System, and a father of three who believes in fostering forgiveness while educating Canadians of today and tomorrow.
Wednesday, Oct. 19, 2016, 3:30 pm
Wayne G. Wouters, former Clerk of the Privy Council, the top public servant in Canada, who led institutional transformation, enhanced international relations, and who believes that service to our country should extend beyond any professional duty.
Thursday, Oct. 20, 2016, 3:30 pm
Each ceremony will be webcast at: umanitoba.ca/convocation/live
For more information, go to: umanitoba.ca/convocation