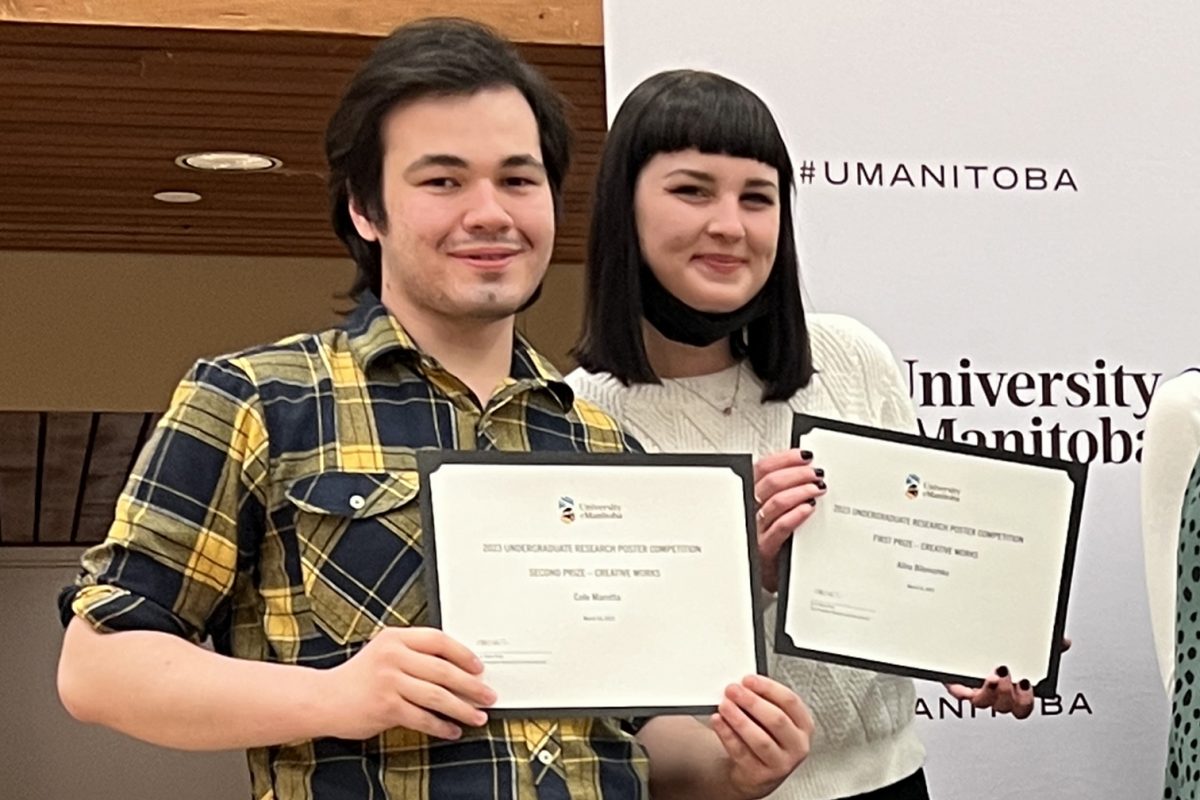 Undergraduate Research Poster Winners
March 24, 2023 —
Faculty of Architecture students earn top awards in the Creative Category of the annual Undergraduate Research Poster Competition.
Alina Bilonozhko earned first prize for "Unstacking the Deck: A Game of Change" and Cole Marotta earned second prize for "Canadian Architecture Forums on Education: Connecting Canada." Both Alina and Cole are Environmental Design students in the Architecture stream. Their posters showcased research they commenced last summer while working with Dr. Lisa Landrum through the Undergraduate Research Awards program.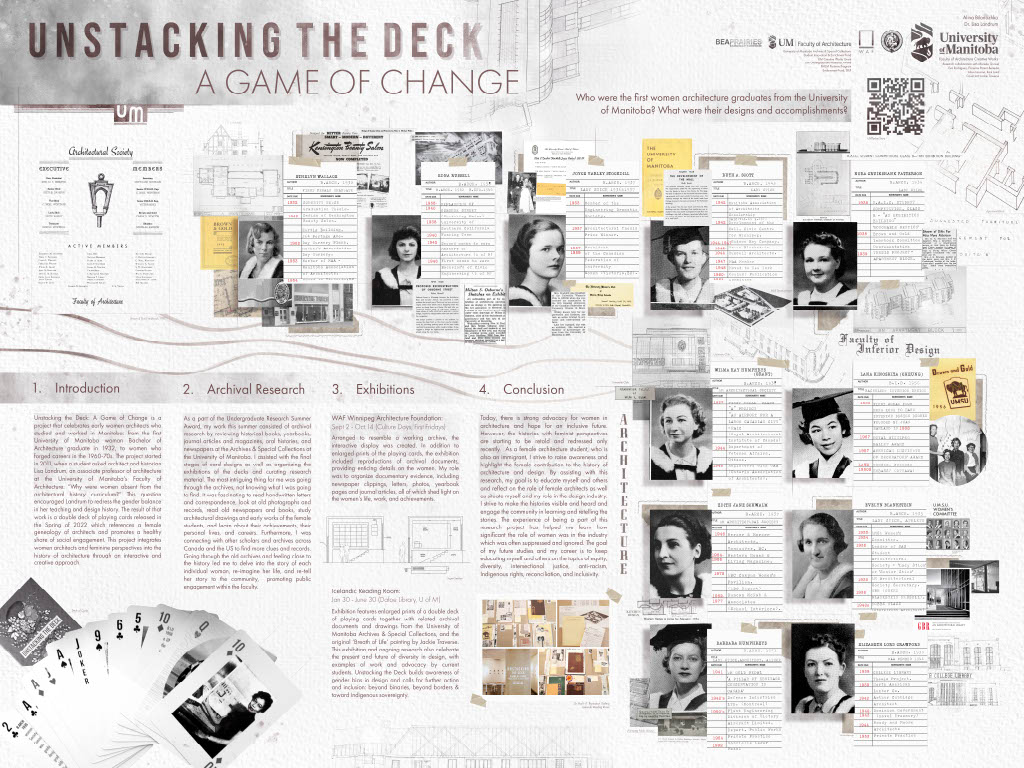 Alina's poster displays creative snapshots of archival documents related to the lives and accomplishments of early women architecture graduates from the University of Manitoba, which she researched as part of Dr. Landrum's "Unstacking the Deck" project.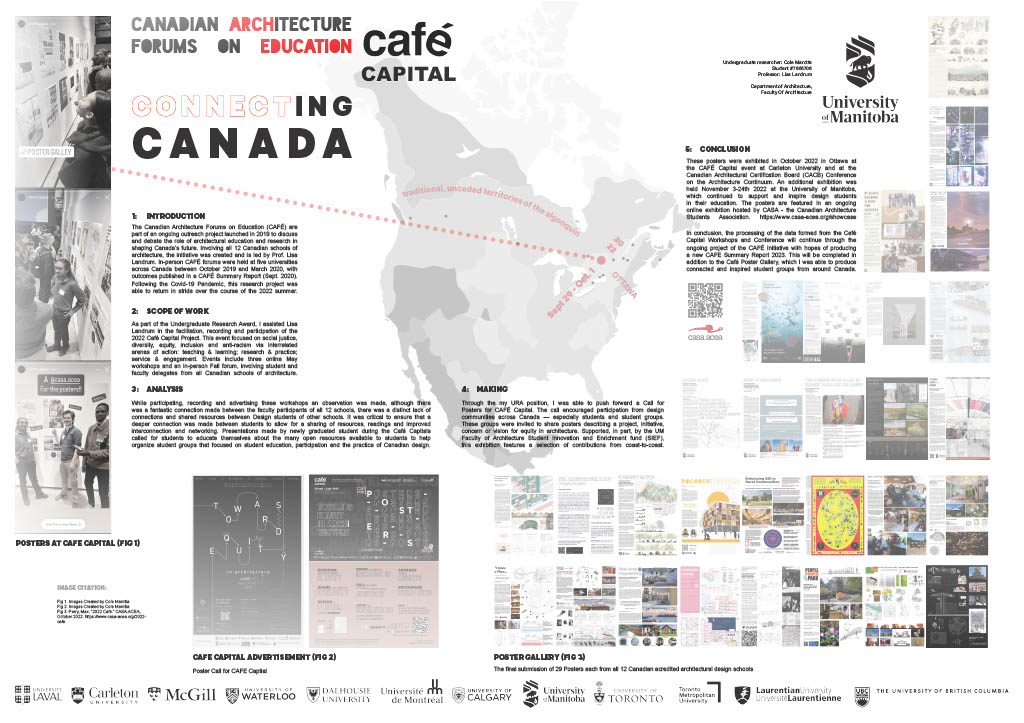 Cole's poster features the outcomes of nation-wide exhibition on equity in architecture as part of the 2022 Canadian Architectural Forums on Education, organized with Dr. Landrum and the Canadian Architectural Student's Association.
Held annually by the University of Manitoba's Office of the Vice-President Research and International, the poster competition celebrates research across disciplines and encourages knowledge mobilization at the undergraduate level. Posters are judged for scholarly and creative content, effective communication, and overall impression and significance.
For a list of all the winners in all categories, visit https://news.umanitoba.ca/2023-undergraduate-research-poster-competition-winners-selected/