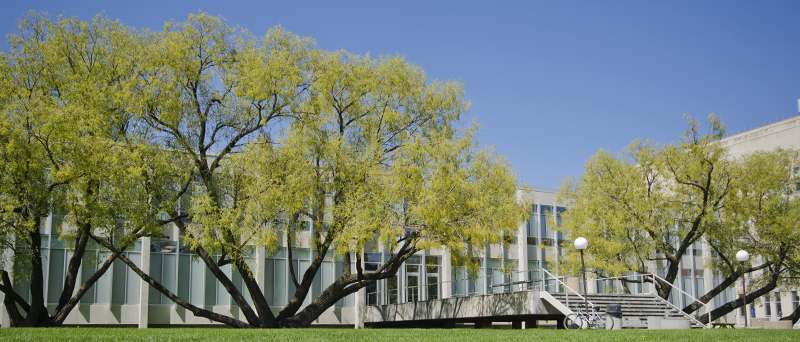 Faculty of Architecture receives positive review from CACB
March 5, 2015 —
After a rigorous five-day review, the Canadian Architectural Certification Board (CACB) has given the Faculty of Architecture an encouraging review of their architecture program.
The Faculty's commitment to students and the quality of the facilities were highlighted as strengths in a statement by Rick Haldenby, chair of the CACB, at a public event held on March 4 in the John A. Russell Building.
The Board identified governance, and the Faculty's need to recruit faculty members and more students as areas of concern.
The review is part of the accreditation process that the Faculty undergoes every few years, and although the formal report will not be published until later this year, the highly anticipated summary statement was heard by a packed house that included students, faculty, staff and university administrators.
The statement commended University of Manitoba senior administration for their support of the Faculty and its initiatives. The statement also pointed out that the governance issue was one that needed to be addressed as it has been identified in the last two accreditation reviews.