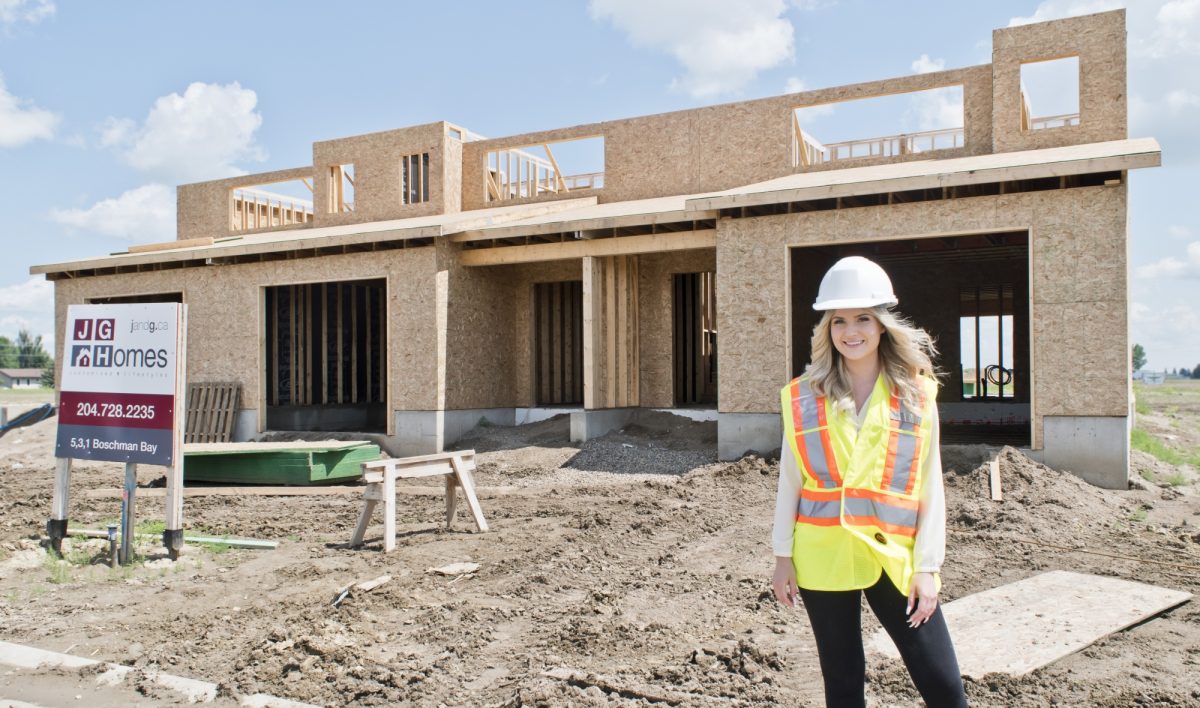 Cooperative Education / Integrated Work Program, Report on Summer 2019
Faculty of Architecture
March 10, 2020 —
More diverse job placements. Enhanced networking opportunities. National student recognition.
These are highlights of the Cooperative Education/Integrated Work Program (Co-op/I) over the last year.
In 2019 twenty Co-op/I students earned work terms with employers in Winnipeg, Brandon, Portage la Prairie, Toronto, Saskatoon, Red Deer, Edmonton, Calgary, and Dubai. These twenty placements represent not only an increase from the sixteen job placements secured in 2018, but also greater diversity. This year, students from every discipline in the Faculty of Architecture secured work terms. Positions range from community and landscape planning, to interior and architectural design, to construction and project management. While every Co-op/I student did not secure a job, 74% of students who applied to work term positions earned an interview, and everyone benefited from career-development workshops.
Networking and skills-development are key components of Cooperative Education. Required workshops cover interview skills and professional communications, as well as resumé composition and cover letter writing. In 2019 we added a new portfolio workshop, involving fifty students and nine professionals, who mentored students via candid counsel, personal feedback, and inspiring example. We are especially grateful to the participating professionals from 1×1 Architecture Inc; 5468796 Architecture Inc; BLDG Architecture Office Inc; Cibinel Architects, Ltd; ft3 Architecture Landscape Interior Design; HTFC Planning & Design; Pico Architecture Inc; and Republic Architecture Inc.
Every Co-op/I student is rewarded with professional experience and leadership opportunities. This year one student further earned national recognition for innovation in sustainable design. Bianca Dahlman won the 2019 Students Leading Sustainability: Andy Kesteloo Memorial Project Award, granted by the Canada Green Building Council (CaGBC). Bianca's winning submission was based on academic work initiated in an ED4 Architecture Design Studio, then enhanced with green design features developed while researching Net Zero Energy and zero carbon emission standards as a Co-op/I student with Alberta Infrastructure. For her outstanding achievements, Bianca also earned an honorable mention as the University of Manitoba 2019 Co-op student of the year. Read more about this student success story on UMToday > http://news.umanitoba.ca/architecture-co-opstudent-awarded/
Experiential Learning for all Disciplines
Launched in 2018, the Faculty of Architecture's Cooperative Education / Integrated Work Program option is designed to complement academic study with experiential learning. Work terms help students develop skills, broaden perspectives, and consider future career specialization.
Work terms are open to any Faculty of Architecture student in good standing who has completed 85 credit hours of University studies. This includes students in the last two years of the undergraduate Environmental Design program (ED3 and ED4) in any option – Architecture, Interior Environments, and Landscape + Urbanism; students in the Architecture Master's Preparation stream (AMP1 and AMP2); and graduate students in any professional program – Architecture, City Planning, Interior Design, and Landscape Architecture.
Hire a student for summer 2020
If you want to diversify your team with skilled student assistance and mentor the next generation of design professionals, please consider posting a Co-op/I work term opportunity. To find out more, visit the Faculty of Architecture website or email the Co-op/I Coordinator, Corrine Klekta, at faumcoop [at] umanitoba [dot] ca
The Faculty of Architecture's Co-op/I program meets the province of Manitoba's definition of Co-op, making employers eligible for the Manitoba Paid Work Experience Tax Credits.
Thank you to the 2019 participating employers:
Alberta Infrastructure, Technical Services Branch, Edmonton
Bird Construction Inc., Winnipeg
BLDG Architecture Office Inc., Winnipeg
Diamond Schmitt Architects, Toronto
Group2 Architecture Interior Design Ltd., Red Deer
Group2 Architecture Interior Design Ltd., Saskatoon
Jacobson & Greiner Group, Brandon
Kirkor Architects and Planners, Toronto
LOCI Architecture + Design, Dubai, United Arab Emirates
Manitoba Municipal Government – Community Planning and Development Division, Portage la Prairie
Number TEN Architectural Group, Winnipeg
Private Pension Partners Inc., Winnipeg
Rick Balbi Architect Ltd., Calgary
St. James-Assiniboia School Division, Winnipeg
University of Manitoba, Winnipeg
Verne Reimer Architecture Inc., Winnipeg