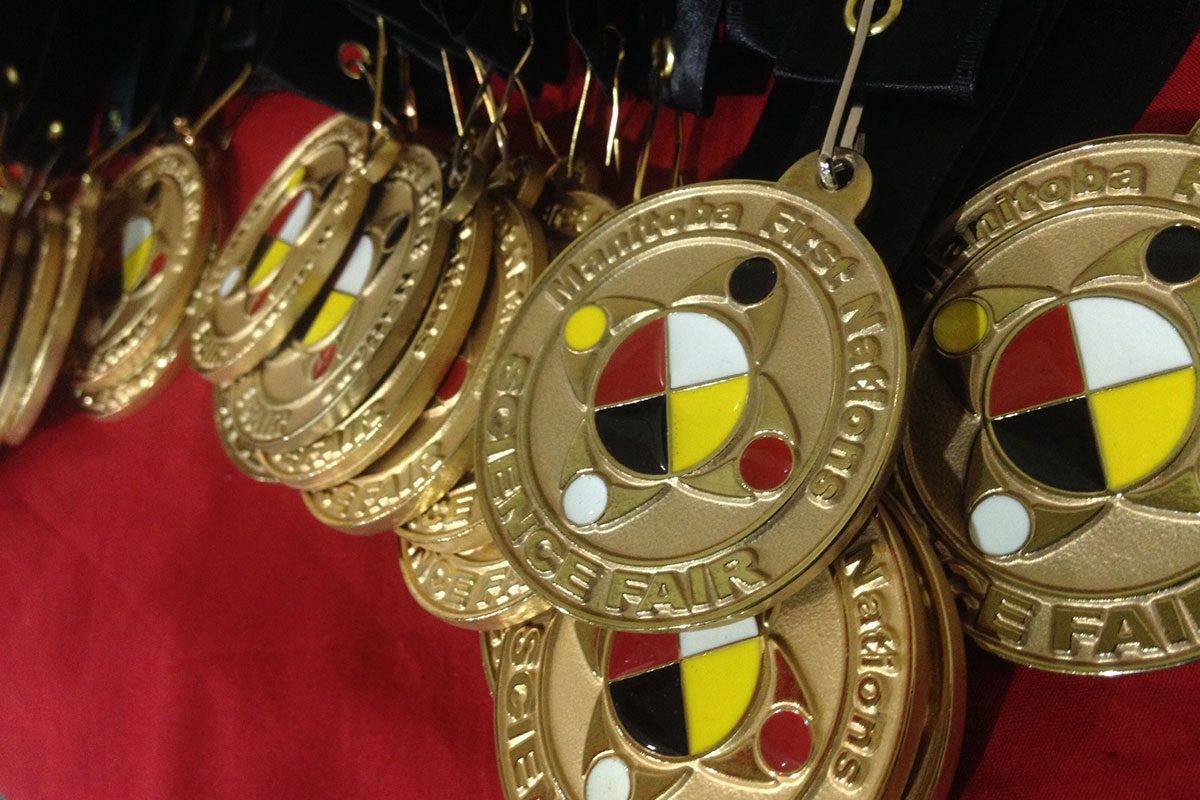 Exploring science from an Indigenous perspective
March 9, 2017 —
Hundreds of Grade 4 to Grade 12 students will be in the Max Bell Centre at the University of Manitoba on March 9 and 10 as part of the 15th Annual Manitoba First Nations Science Fair.
"It's an honour to welcome these students to campus and to witness their hard work and enthusiasm for learning," says Frank Deer, acting executive lead for Indigenous Achievement at the U of M. "As they inspire younger students in their communities, our hope is to provide them with an experience that will encourage them to continue on to higher education in the future, and to pursue excellence."
Four students between Grade 7 to Grade 12 will go on from this event to represent the MFNSF at Canada's national fair, the CWSF in Regina in May.
The Manitoba First Nations Science Fair is designed to provide extended opportunities for students of First Nations schools to become engaged, and to excel, in science. The theme of this year's Fair is: Listeners of the Earth.
"We are proud to present the Manitoba First Nations Science Fair, one of the fastest growing regional science fairs in Canada," says Lorne C. Keeper, executive director of Manitoba First Nations Education Resource Centre Inc. "Partnering with the University of Manitoba, this science fair gives First Nations students the opportunity to explore science from an Indigenous perspective."
Event times
Thursday, March 9, 1 – 4 p.m. – Public viewing of projects
Thursday, March 9, 6:30 – 7:30 p.m. – Opening ceremonies, all are welcome
Friday, March 10, 9 – 12:30 p.m. – Judging
Friday, March 10, 1:30 – 4:30 p.m. – Awards Ceremony, all are welcome
The University of Manitoba is committed to fostering the development of the next generation of Indigenous leaders. As Manitoba's research university, we are dedicated to advancing Indigenous research and scholarship, becoming a centre of excellence for this work. The U of M engages with First Nations, Métis and Inuit K-12 students to better support academic success, building a more prosperous and fulfilling future through post-secondary studies for Indigenous families, communities, Manitoba and the rest of Canada. In all our activities, the University acknowledges the need to work respectfully and collaboratively in partnership with First Nations, Métis and Inuit communities.