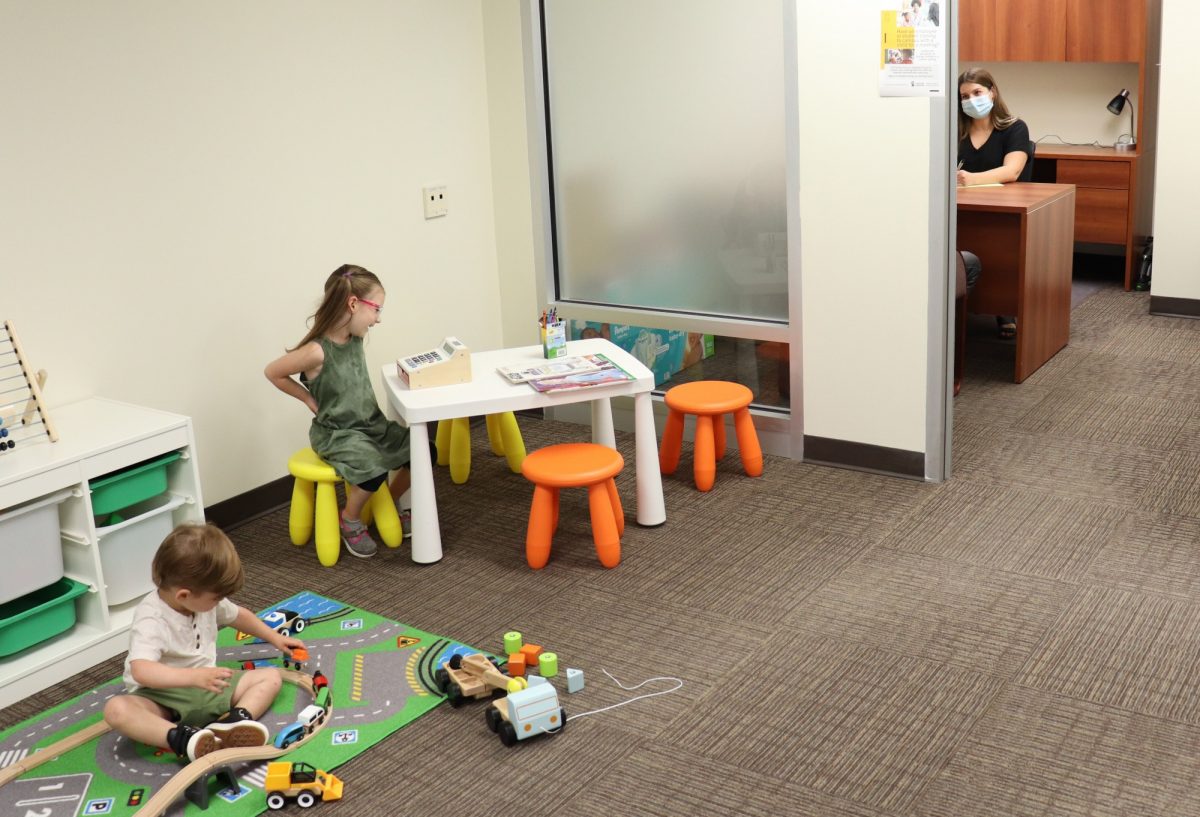 Explore the ever-evolving community resource at the Family Centre Open House
September 1, 2022 —
The Family Centre at the Rady Faculty of Health Sciences is hosting an open house on September 7, 2022 from 11 am to 1 pm for all students, faculty and staff to visit its space, 280 Brodie Centre at the Bannatyne campus.
The Family Centre has been open for in-person services since May 2022, and Melissa Melo, Family Centre co-ordinator, is eager to see the Rady Faculty community take advantage of what the centre has to offer, especially now that significantly more people will be back on campus with in-person classes resuming this fall.
"We are an ever-evolving resource and this open house gives the community at the Rady Faculty campus an opportunity to see the space, learn about the resources we offer and let us know any suggestions they have for additional services they would like to see," she said.
The Family Centre already offers a wide array of resources for assisting students, faculty or staff who may be balancing their studies and work with major life changes or the challenges of caregiving. The centre provides a child feeding room, changing tables, available diapers and feminine hygiene products. There are children's toys and an office space to hold meetings where a child can be present.
This past holiday season the Family Centre organized a holiday hamper service. Using donations from faculty and staff from across the Rady Faculty, the centre supported 34 families with holiday hampers.
The Family Centre is also launching a buy/sell/give Facebook group to connect the Rady Faculty community looking for used children's toys, clothes or other items for parents. Additionally, there is a public computer available in the space that people can use for accessing services like maternity leave, employment insurance or looking for child care.
"We plan to host parent discussion groups this fall and would love to see the Family Centre turn into a place people regularly meet and build community. We strive to be a resource to make people's lives easier while they are studying or working on campus," said Melo.
Coffee and donuts will be available during the open house, along with the opportunity to enter a prize draw.
Find out more about the services offered by the Family Centre on their website or email familycentre [at] umanitoba [dot] ca.