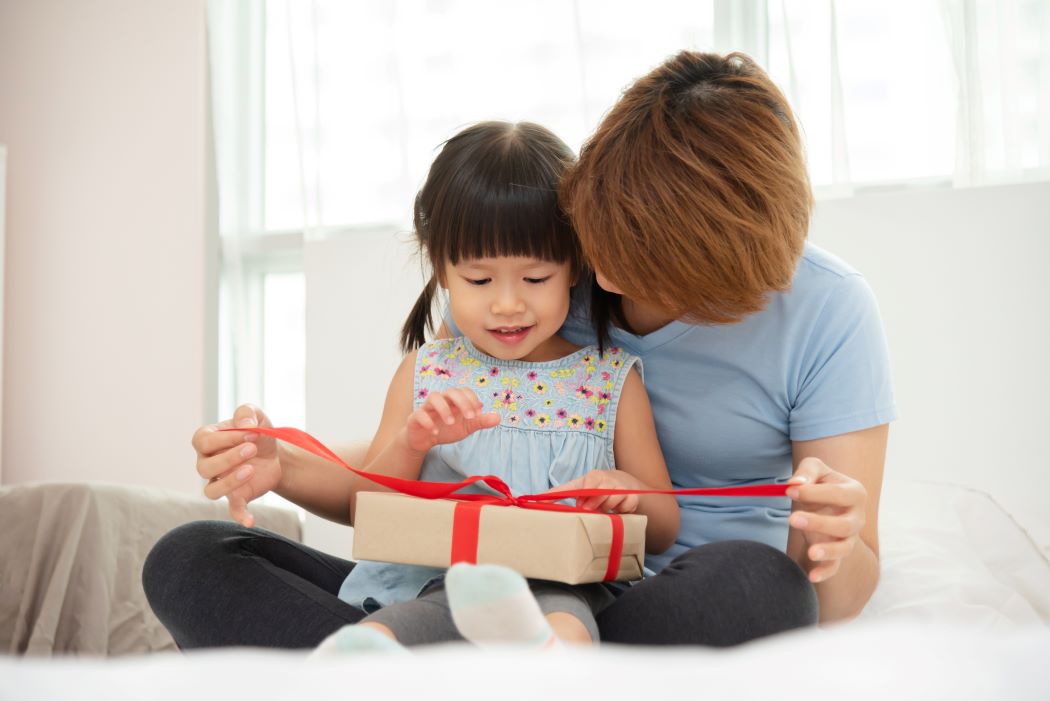 Holiday Basket Program to ease families' seasonal stress
Rady Faculty Family Centre seeking donations to help student parents
November 26, 2021 —
The Rady Faculty of Health Sciences Family Centre is brightening the holiday season for families with its new Holiday Basket Program, which is accepting donations.
Exam season is always a stressful time for students. But for students with young children, preparing for finals and trying to create a memorable holiday for their kids can add extra pressure, says Melissa Melo, co-ordinator for the Family Centre.
"It can get overwhelming at times," Melo says. "If we can help even just a little bit to make their life easier, I think they will be so appreciative."
The COVID-19 pandemic has led to more financial uncertainty for people who were already struggling, Melo notes. It can be a challenge to enjoy the holiday season while worrying about money, academic responsibilities and parenting.
To help with the strain, the Family Centre is preparing holiday baskets for 34 students from the Rady Faculty of Health Sciences who have small children. Baskets will be customized to fit the needs of each family.
"By donating to our own students, we're letting them know that we're here for them and willing to help in any way we can, so they can be successful in their area of study," Melo says. "Any size of donation is greatly appreciated and stays within our Rady community."
Student parents will receive a mix of basics like formula, diapers and baby wipes, along with a toy for each child to make the holiday extra special.
"Every child deserves to have a gift to open during the holiday season, and necessities like diapers and formula are very costly," Melo says. "Every little bit can help someone who is experiencing financial distress."
Melo hopes the Holiday Basket Program will become a yearly tradition at the Family Centre.
"Doing something positive to help others within our faculty and community is very gratifying," she says. "It's good for your soul."
The Family Centre is located in Room 280 Brodie Centre. Its official opening has been postponed by the pandemic until the spring of 2022, but that hasn't stopped it from supporting Rady Faculty students, faculty and staff.
While the centre hasn't been able to offer in-person services, it provides online resources covering topics from applying for parental leave to parenting a child with special needs. Rady Faculty parents can also attend webinars or join a parenting book club or discussion group to talk to others.
"I had a challenging time returning to work after my first child, so it's nice to be on the other side and think of what we might be able to provide to help those with caregiving responsibilities juggling work and studying," says Melo.
To help families in the Rady community this holiday season, you can make a donation until Dec. 6.
Organizers are looking for powdered formula (Enfamil, Good Start, Similac), diapers in sizes 2+, pull-ups and small toys. Drop off your donations at the dean's office of your college or at 260 Brodie Centre.
You may also make a financial donation via the UM website. The Family Centre is unable to accept cash donations.