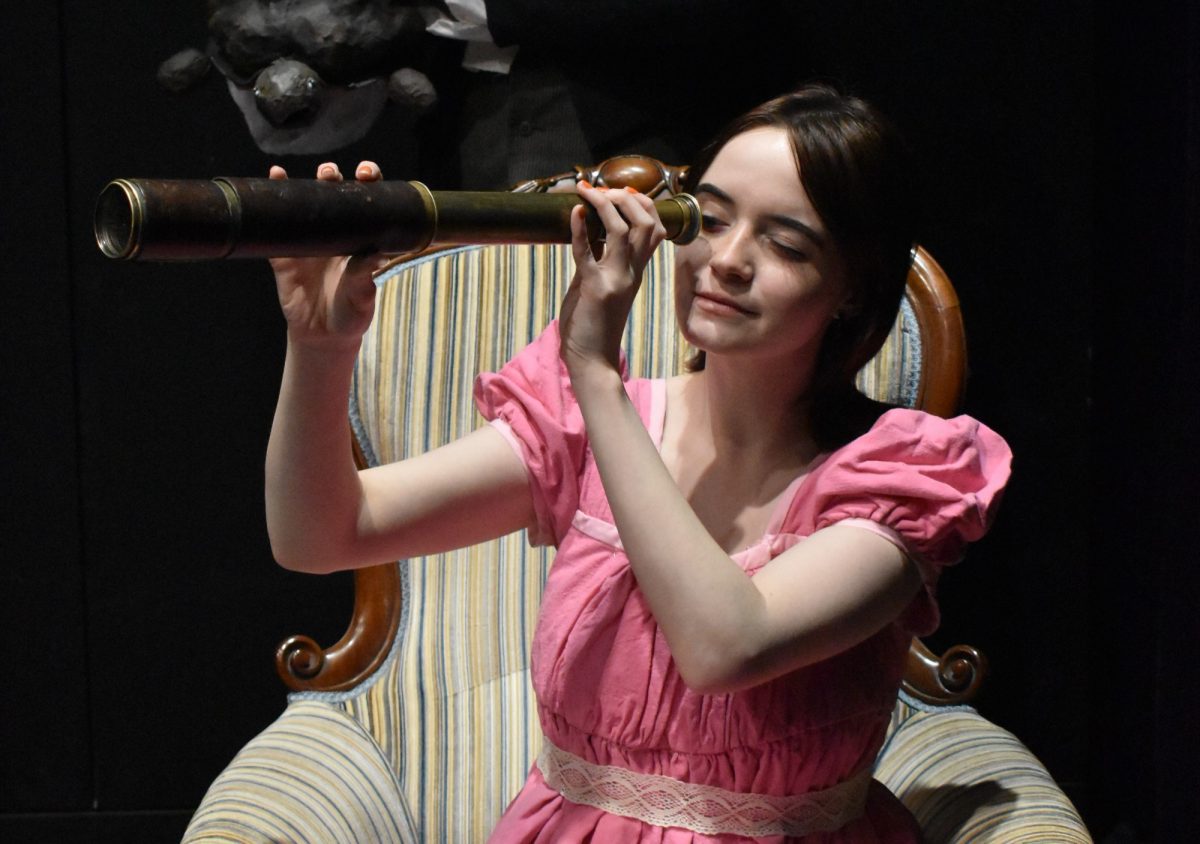 Explore past and present, order and disorder in this virtual murder mystery
UM Theatre program production, Arcadia, runs March 30 to April 3
March 22, 2022 —
The University of Manitoba Theatre program is gearing up to present their final mainstage show of the 2021-2022 season. They are proud to present Arcadia by Tom Stoppard, directed by Margaret Groome.
Arcadia is widely regarded as Stoppard's finest play where he deftly combines a witty debate of challenging scientific ideas with a murder mystery involving well-known literary figures. In Arcadia, Stoppard draws on chaos theory as a structural device to represent the passage of time from the early nineteenth century to the late 20th century at one of England's major country estates and shows that even in a world of aristocratic privilege set in an Arcadian idyll none can escape the ravages of time and the inevitability of death. Stoppard eventually overlaps the two time periods in a startling and poignant coup de theatre. In a cool consideration of the romantic versus rational dichotomy, Stoppard brilliantly engages the audience's feelings as well as its' minds.
Dr. Margaret Groome, Associate Professor in the Department of English, Theatre, Film & Media directs the all-student production.
"The Theatre program, housed in the Department of English, Theatre, Film & Media, exposes students to a range of dramatic texts and theatrical experiences," said Dr. Brenda Austin-Smith, Department Head. "From our introductory course to upper-level ones, from devised to ensemble, theatre lovers can become theatre makers in our program. Whether they are drawn to the stage or are fascinated by behind-the-curtains stage craft, there is a place for everyone in our courses."
Program participants have gained unique experience over the past few years as they have been forced to put on multiple virtual shows since 2020. Students, faculty and staff work together in their separate onstage and backstage locations, which is usually their home. The virtual productions include just as much work as, and sometimes more ingenuity than, an in-person show.
"The students have been both creative and resilient," added Austin-Smith. "They've figured out how to set-up, perform and keep an audience's attention without all being in the same room. It's definitely hard to perform without in-person cues from fellow actors or the response from the audience, but our students have done a fantastic job honouring the saying 'on with the show'."
"Arcadia, Tom Stoppard's poignant and funny exploration of genius, love and discovery, is the capstone student project for the term," said Austin-Smith. "We hope everyone enjoys watching our students demonstrate their skills and their love for everything theatrical."
The UM Theatre program hopes to amaze and delight audiences with this virtual theatre event. Arcadia runs from March 30 to April 3. All shows are performed at 7:30 pm, except for a 2:00 pm matinee on Sunday, April 3.
Arcadia
Written by Tom Stoppard, directed by Margaret Groome
Online
March 30 – April 3
FREE
Register for tickets