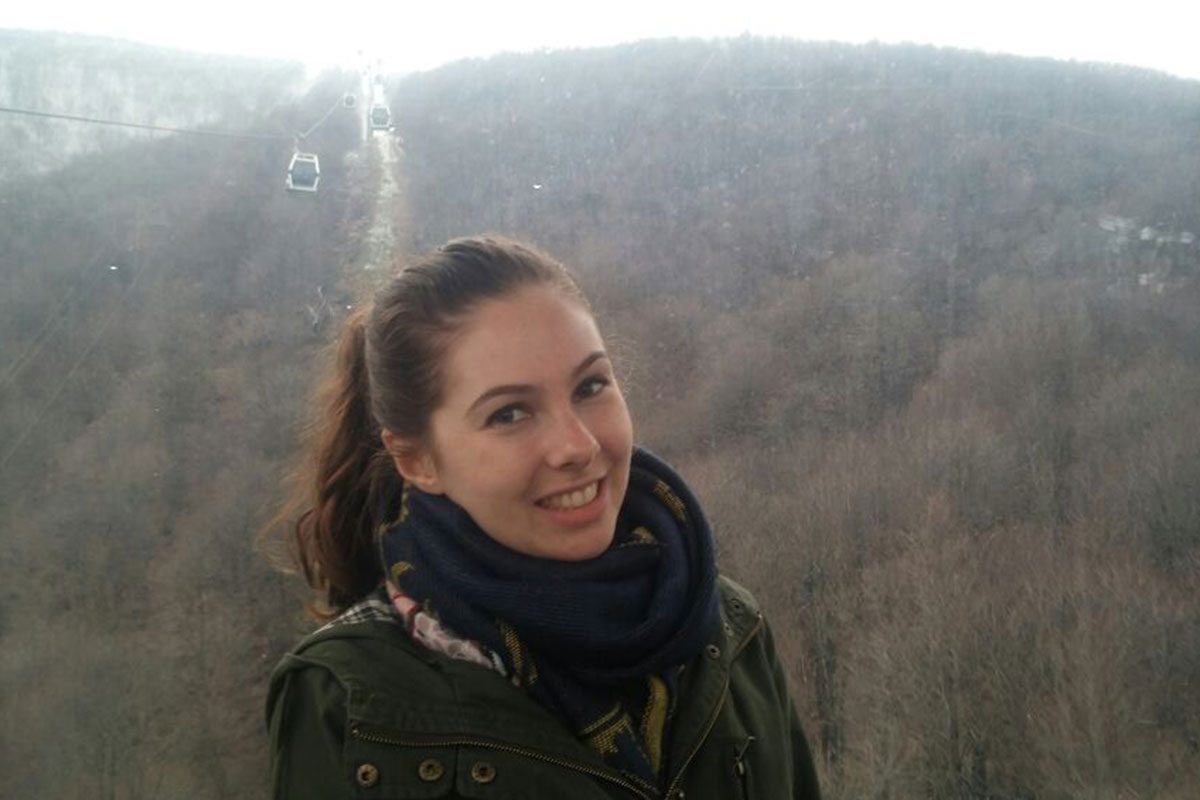 Exchange program opens doors for learning around the globe
November 9, 2016 —
An International Centre program at the University of Manitoba empowers students to gain educational experiences throughout the world.
The U of M has partnerships with several international universities, including ones in Australia, Brazil, China, France, Germany, Hong Kong, Iceland, Japan, Korea, Mexico, Sweden, and the United Kingdom, among other locations.
U of M student Lorelle Juffs is currently in her last term of a four-year Anthropology Honours degree. During the winter 2016 term, she travelled to Yeditepe University in Istanbul, Turkey. A professor in her department had encouraged her to go on exchange and gain travel experience to benefit Lorelle's aspirations to work in Canadian immigration and settlement.
"Many of my favourite experiences were shared with three friends I met on exchange –one from Germany, one from Greece and another from Turkey. We were inseparable," says Juffs. "We were a great support for one another throughout our time in Istanbul. We travelled everywhere together."
Among the locations she visited were Bursa, where they rode a cable car to the top of a renowned mountain, Uluda. They also went to Çanakkale to visit the site of Troy and toured a park dedicated to the Second World War.
Some of the excursions were planned by the Yeditepe University ERASMUS student group.
"I found that the greatest learning experience I received from my exchange was being able to apply what I learned from my host institution's classes in my everyday life in Istanbul and Turkey," says Juffs.
"While on an ERASMUS trip to Cappadocia, I was able to visit the Derinkuyu underground city, which I had learned about in my Ancient Anatolian Civilizations course the previous week. After every Turkish language class, I would be able to go out and use what I had learned to order food, ask for directions or exchange pleasantries with locals. It was a very rewarding experience!"
Juffs says the exchange experience had a defining impact.
"I made the most incredible friends and memories on this exchange, the likes of which I will never forget and will continue to nurture in the years to come," she says.
Juffs has also been involved with a range of activities, including volunteering as a mentor in their International Student Mentorship Program and in the Volunteer Language Exchange Program through the International Centre. She has also been participating in the World W.I.S.E. Ambassador Program as a student ambassador and exchange liaison.
"From my exchange, I learned to have confidence in myself and my abilities. I now give myself more credit for being able to do things that I never thought were possible and open myself up to new opportunities that I believe make me a stronger and better person," she says.
Most courses taken at exchange universities are eligible for transfer back to the U of M. Students considering applying for the exchange program need to meet with an exchange advisor to discuss eligibility requirements and potential destinations.
"The exchange program coordinators are very helpful in assisting students in the exchange process. They arrange meetings with exchange alumni so potential exchange students can ask questions about the country and university they are interested in," says Juffs.
Some of the requirements for the exchange program include:
You must be a U of M student
Have completed at least 30 credit hours prior to departure
Be enrolled in a faculty other than University1
Have a minimum GPA of 3.0
Students pay regular tuition to the University of Manitoba, but other costs, such as accommodations, food, health insurance and transportation will vary, based on the destination country. Scholarships, bursaries, and awards are available.
Students interested in the exchange program should meet with their faculty's student advisor to discuss how an exchange can fit within their academic program.
For the 2017-2018 academic year, the application period for the exchange program runs until Dec. 1, 2016.
More information on the exchange program can be found here.
Details on applying are also available online.
International students from our partner universities who are interested in attending the University of Manitoba through the exchange program can learn more here.
Research at the University of Manitoba is partially supported by funding from the Government of Canada Research Support Fund.