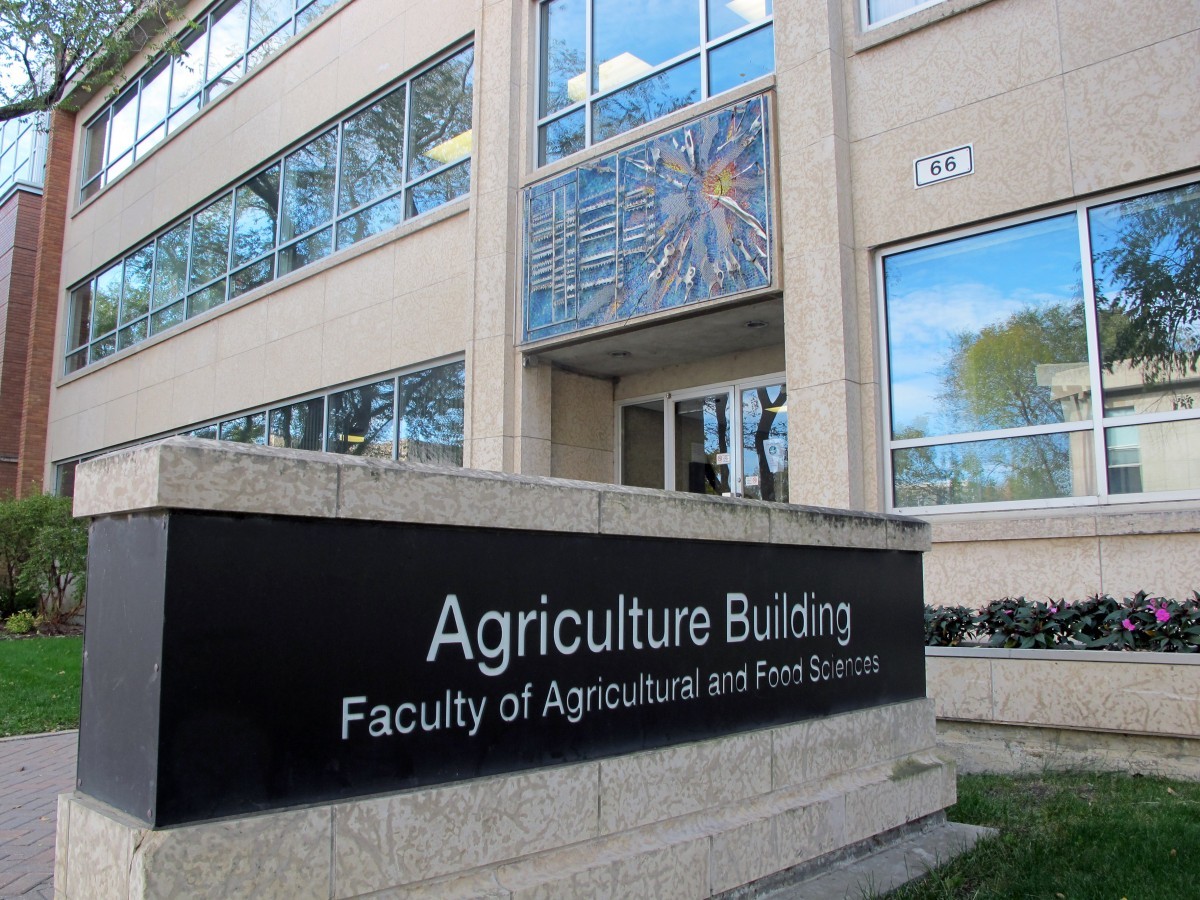 Enrolment numbers climb in the Faculty of Agricultural and Food Sciences
September 23, 2016 —
The number of undergraduate students continues to grow in the Faculty of Agricultural and Food Sciences at the University of Manitoba.
The Faculty's 2016 fall term enrolment count is 965, which includes 792 degree students and 173 diploma students.  These numbers include students in the human nutritional sciences program, which became part of the Faculty in 2014.
"We have the happy challenge of trying to find enough classrooms to handle our increased student body," said Karin Wittenberg, Dean of the Faculty of Agricultural and Food Sciences, who points to increased awareness of the range of careers in agriculture, food and health for the influx of new students.
"The continuing high demand for our graduates by a robust agri-food industry in Manitoba and the Prairie region means students move from high-quality summer jobs through to fulfilling professional opportunities," she said. "Our degree programs also continue to attract international students seeking careers in the production and processing sectors."
Overall, the University of Manitoba posted a fall enrolment of 29,620 students, which marks the fourth consecutive year the University of Manitoba has exceeded 29,000 students on the first day of classes.
The University encourages students to self-declare Indigenous status, and approximately 4.3% of degree and diploma students in the Faculty of Agricultural and Food Sciences have done so. Indigenous students who self-declare have the option to receive communication about the University's Indigenous community, and are also considered for awards dedicated to Indigenous students such as scholarships, fellowships, prizes and bursaries. Self-declaration also provides statistical information that allows the U of M to better understand the Indigenous student population.
Students in the two-year Diploma in Agriculture degree often return to family farming operations or find jobs in the primary production sector. The Faculty's School of Agriculture, which administers the Diploma program, is currently engaged in wide consultations with the industry as part of curriculum review.
"Feedback from our industry partners has confirmed that our grads have the skills to serve the agri-food community now and in the future," said Michele Rogalsky, School Director. "They are valued for their contributions to farm management teams, especially in the area of farm safety management and communications."
Taylen Van Den Driessche, a first year student from Steinbach, MB, chose the Diploma program to further his knowledge of the agricultural field. "I enjoy the financial side of things and my hope is to be self-employed after graduation," he said. "I am also interested in educating people about our industry."
The Faculty offers a diverse array of studies, including degree programs in agribusiness, food science, agroecology, plant biotechnology, animal systems, agronomy, and human nutritional sciences. Diploma students can choose livestock management, crop management, business management or a general agriculture option.
Students can also participate in a wide variety of clubs and student organizations, including a 4-H leaders group, pre-vet club, stockman's club, agribusiness students association, nutrition education and community outreach group, and an active student council.