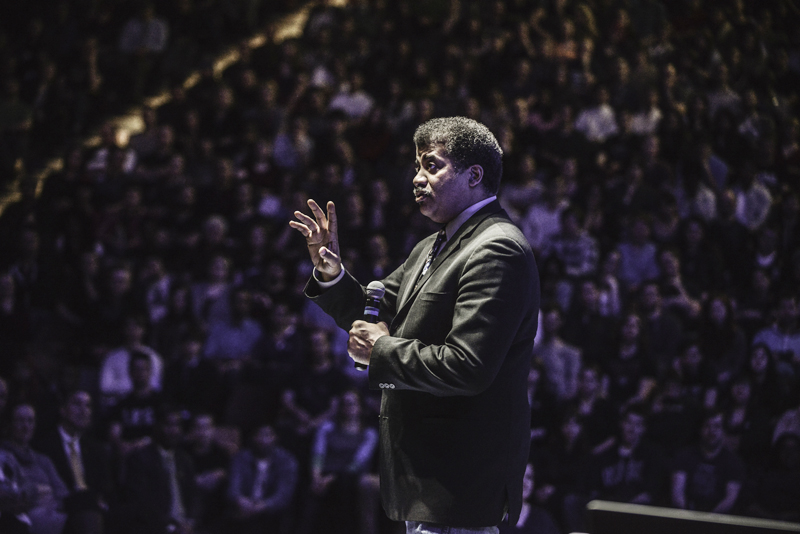 Enhancing the quality of higher education
The Robert and Elizabeth Knight Distinguished Visitors Program is looking for proposals for the 2016 lecture
November 18, 2015 —
The University of Manitoba is seeking candidates for the next Knight Distinguished Visitor.
The list of eminent speakers who have selected as Knight Distinguished Visitors is both diverse and illustrious. Those honoured with the title include Dr. Neil Degrasse Tyson – a scientist with rock star-like status, Dr. Mark Garneau – Canada's first astronaut and the Honourable Justice Murray Sinclair – survivor of the Residential School System and Chair of the Truth and Reconciliation Commission.
The variety and breadth of the Knight Distinguished Visitors reflects the program's purpose of enhancing the quality of higher education at the University of Manitoba and enriching its academic life. Those earning the title of Knight Visitor represent fields as diverse as commerce, finance, economics, political studies, history and literature. They are all outstanding achievers who have made distinguished contributions to the advancement of knowledge or to cultural, social, and economic development.
Nominations of individuals for the Distinguished Visitors may be made by any member of the University, but must be endorsed by the head of the unit (dean, director, department head) in which the proposed Visitor's expertise lies. Joint endorsement by two or more units would be appropriate where the proposed Visitor's expertise and interests cross-disciplinary boundaries.
The Knight Fund will cover general costs for Visitors and will provide them with an honorarium for the duration of the visit. Applications for funding are decided by members of the Advisory Committee for the Knight Distinguished Visitors Fund and are assessed on the degree to which the proposed initiative is in accordance with the purpose of the Fund.
Nominations close on December 21,2015.
For more information visit umanitoba.ca/knightlecture.