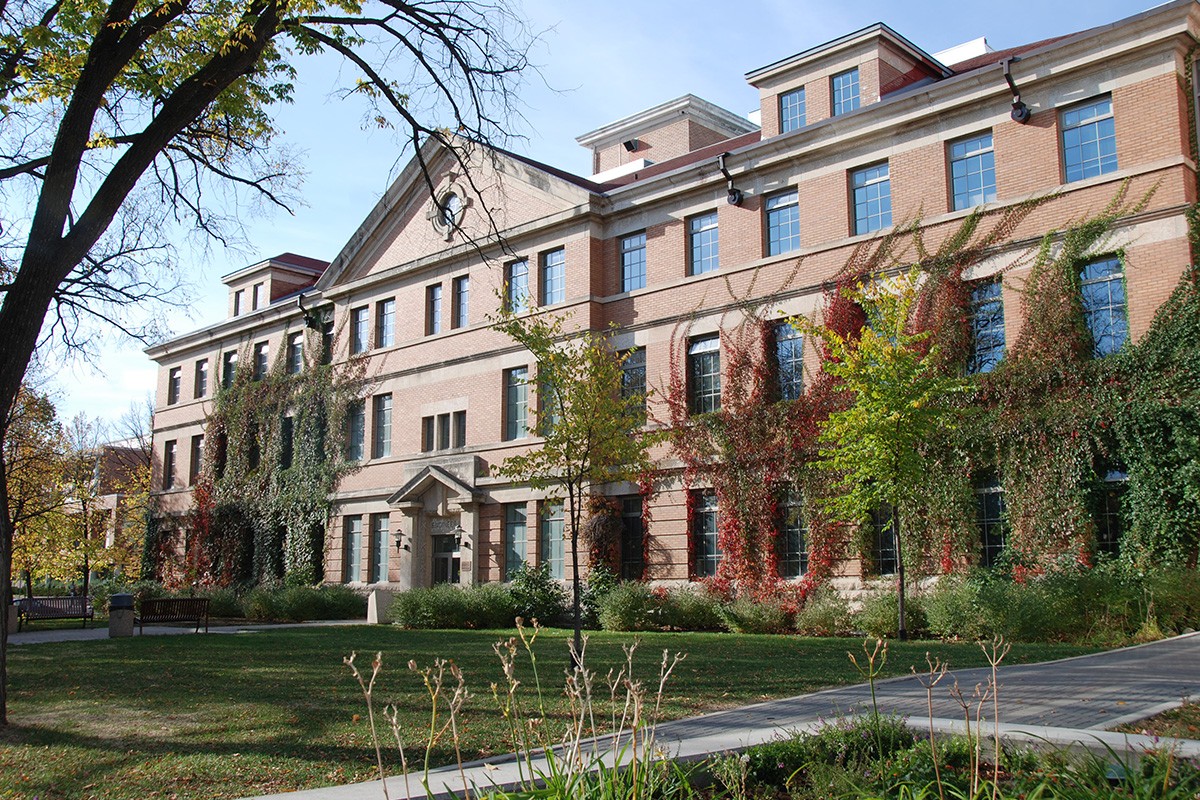 Engineering excellence recognized
June 21, 2019 —
Two University of Manitoba Faculty of Engineering members have been elected as Fellows into the Canadian Academy of Engineering (CAE).
Randy Herrmann, the director of the U of M's successful Engineering Access Program (ENGAP), and electrical and computer engineering professor Ekram Hossain are two of the 49 other professionals from across Canada to receive this prestigious honour.
"It is very gratifying to see these remarkable and dedicated community members recognized in this way. Dr. Hossain's exceptional work is of critical importance to our modern way of life, and Mr. Herrmann has helped our Faculty's access program continually train more and more students who may not otherwise have joined this profession. I am truly proud their achievements," says Jonathan Beddoes, Dean of the Faculty of Engineering.
The CAE is the national institution through which Canada's most distinguished and experienced engineers provide strategic advice on matters of critical importance to Canada. Fellows are elected based on their distinguished achievements and career-long service to the engineering profession. They are committed to ensuring that Canada's engineering expertise is applied to the benefit of all Canadians.
"Mr. Herrmann and Dr. Hossain have made outstanding contributions, not only to the University of Manitoba and its students, but also to the broader international community," says Digvir Jayas, vice-president (research and international) and Distinguished Professor at the University of Manitoba. "I congratulate them for earning this great honour."
Randy Herrmann has provided exceptional leadership as the Director of the Engineering Access Program in the Faculty of Engineering at the U of M. This program has graduated well over 100 engineers of Indigenous heritage who have gone on to demonstrate the importance of engineers who share the cultural heritage of Indigenous Peoples. Randy is widely recognized as the leading Canadian authority on programs that support Indigenous Peoples, particularly those from isolated communities, as they pursue engineering degrees. More than any other Canadian engineer, Randy has shaped the future of Indigenous Peoples in Canada.
Ekram Hossain is an internationally recognized expert in wireless communications and networking. His pioneering research contributions in radio resource management for cellular wireless and cognitive radio networks have significantly impacted research and development in this area and enabled advancement of broadband wireless communications technology. His research works have been highly cited and have received international recognitions. He is an extraordinary engineering educator and mentor of engineering graduate students. He has provided outstanding professional services to the communications research community through involvement in numerous journal editorial and conference activities.