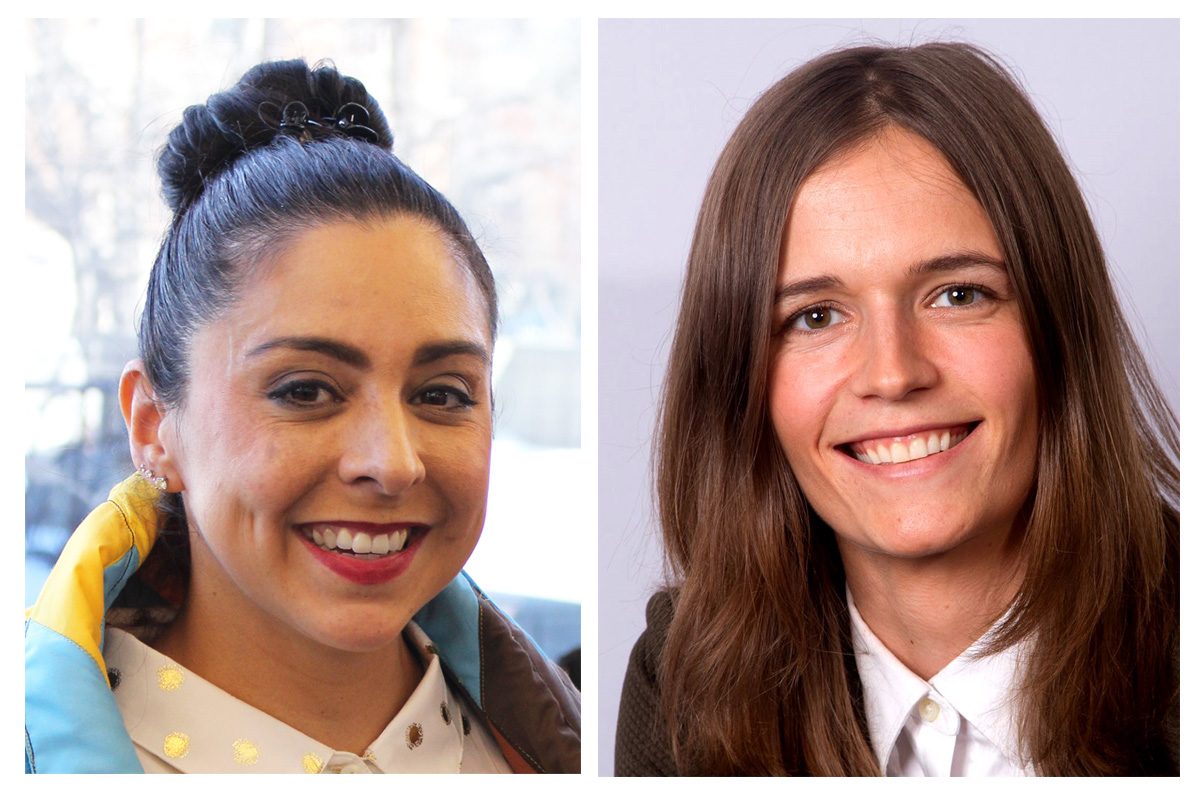 Early career researchers awarded CIHR fellowships for patient-oriented research
April 22, 2020 —
The Canadian Institutes of Health Research (CIHR) recently awarded fellowships to two Rady Faculty of Health Sciences researchers as part of a newly launched Strategy for Patient-Oriented Research (SPOR) – Transition to Leadership program.
Both researchers are located in Max Rady College of Medicine departments and are advised by Dr. Annette Schultz of the College of Nursing.
Dr. Anna Chudyk, a postdoctoral fellow in the department of family medicine, and Amanda Fowler-Woods, a PhD candidate in community health sciences, are both first-time recipients of the SPOR national training fellowship.
Both said they are honoured to have their work recognized by CIHR and receive their fellowships, which were created to support development of leaders in the field of patient-oriented research.
Dr. Anna Chudyk
Chudyk was awarded $70,000 per year plus a research stipend for three years for her work on the theory and application of patient-oriented research, which she is leading in collaboration with patients, the departments of family medicine and surgery, College of Nursing, Faculty of Kinesiology and Recreation Management and St. Boniface Hospital Research Centre researchers.
"My current projects are focused on developing a deep theoretical understanding of patient-oriented research and applying this knowledge to enhance capacity for patient-oriented research, both within St. Boniface Hospital Research Centre and the broader Canadian patient-oriented research community," she said.
Chudyk began her research career by obtaining a master's degree in epidemiology and biostatistics from the University of Western Ontario. While at the University of British Columbia, she found an interest in applying her research skills to helping people in the community through participatory research, which brought her to UM last year.
"I truly believe that those affected by a problem should be actively involved in the generation of solutions to it, and that individuals' reflections on their first-hand experiences are essential to effecting individual and social change," she said.
While this is her first SPOR fellowship, her master's and PhD studies were also supported by national CIHR scholarships through the Frederick Banting and Charles Best Canada Graduate Scholarship and Vanier Canada Graduate scholarship programs.
Amanda Fowler-Woods
Fowler-Woods received $50,000 per year for two years for her Indigenous health research. A two-time UM alumna who works regularly with Ongomiizwin – Indigenous Institute of Health and Healing, she said this is the first time she's received CIHR funding for work that she leads, although she has worked on several other CIHR-funded projects.
"This fellowship will allow me two years to finish my dissertation research project, which is part of a larger project initiated through Shared Health which involves the development of a system for the collection of racial and ethnic identifier data within the Manitoba health-care system. This is something we don't do consistently in Canada, but is being done in other countries, like the U.S., New Zealand, Australia and the U.K.," she said.
She said the award will also help with her work at UM's George & Fay Yee Centre for Healthcare Innovation, where she is working to incorporate Indigenous health perspectives throughout its various platforms.
"As an Indigenous researcher, it has always been important to me that my work is focused on the health of Indigenous peoples," said Fowler-Woods, who grew up in Thunder Bay, Ont. "I have a very strong connection to my Ojibwe culture and I feel very fortunate that this fellowship will allow me to continue my work in this area."