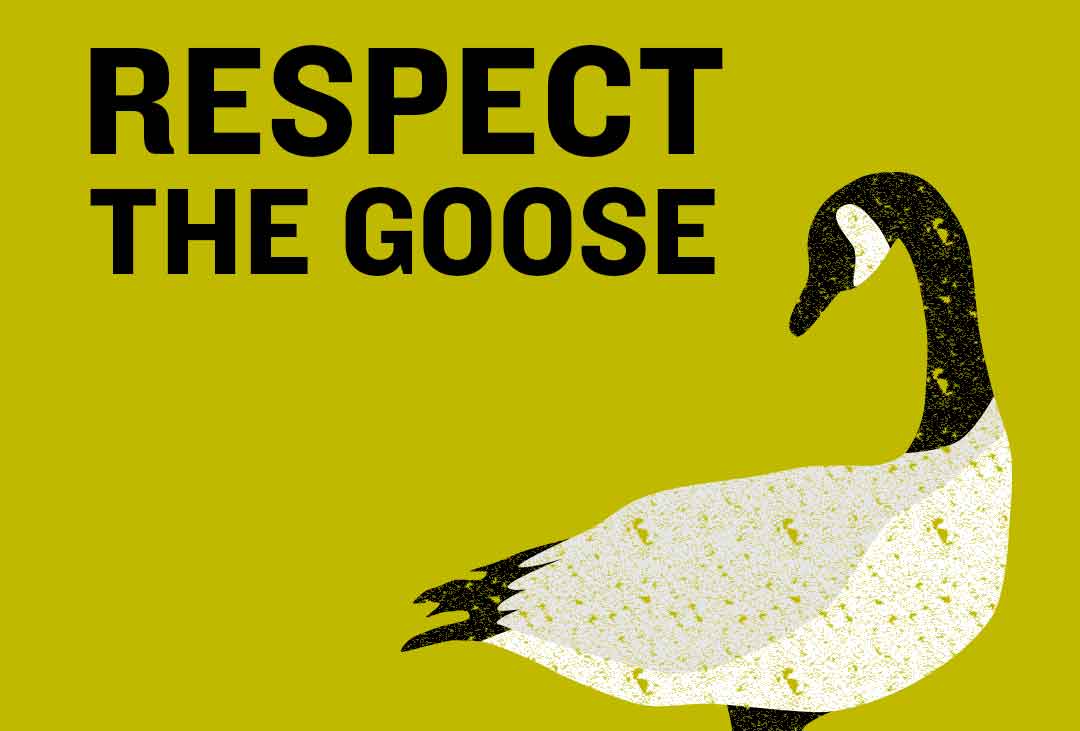 Duck, duck, goose
Cohabitation tips: What to do if you encounter a goose
April 4, 2018 —
Unlike the human-developed laws that promote living together in harmony with each other, goose laws are the forces of nature inducing behavior that maximizes the chances of adding their genes into the gene pool, says James Shapiro, professor and director of the Avian Behaviour Laboratory in the psychology department, Faculty of Arts. Leave space for geese to raise their families undisturbed.
What to do if you encounter a goose? Here are more tips from our U of M experts.
Make some noise
If a goose or gander can't see you approach, make plenty of noise in advance to warn them of your presence and to avoid startling them. Getting too close to a goose could make the animal feel threatened and act to defend itself. If a goose flies toward you, you can be bruised or lacerated by its claws, says Kevin Fraser, head of the biology's Avian Behaviour and Conservation Lab in the Faculty of Science.
Avoid escalating an encounter
Leave before a goose starts chasing. Avoid escalating the situation.
If you need to report a problematic encounter with a goose, contact Physical Plant at 204-474-6281 or email: goose [at] umanitoba [dot] ca
Back away slowly
If one charges you, back away slowly and remain calm. As a last resort, Fraser suggests spreading your arms to make yourself look bigger and charge the goose. It will turn and run away, he says, because it will perceive you as a larger goose.
Do not turn your back on a goose that is threatening you, he advises. Keep your arms up to protect yourself.
See more tips here: http://news.umanitoba.ca/cant-we-all-just-goose-along
This story is part of the U of M's "Respect the Goose" education and awareness campaign regarding the goose population on the Fort Garry campus with input from internal and external experts and other stakeholders. Respect the Goose series: news.umanitoba.ca/category/respect-the-goose/
Read more here: http://news.umanitoba.ca/geese-whos-back/ or follow us on social media here: https://twitter.com/umanitoba #respectthegoose