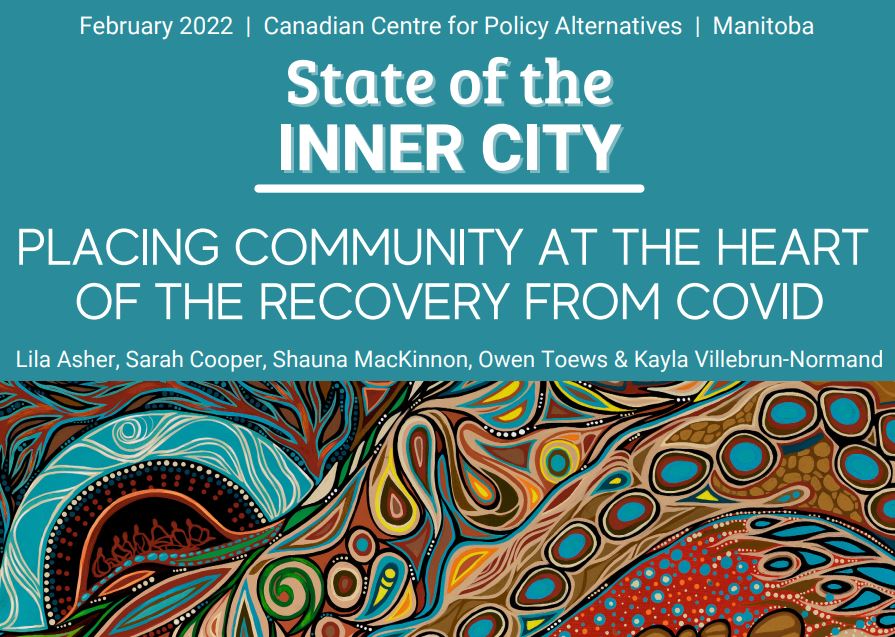 Dr. Sarah Cooper and City Planning students call for 'just recovery'
March 2, 2022 —
Dr. Sarah Cooper and graduate students in the Department of City Planning have co-authored The State of the Inner City Report: Placing Community at the Heart of the Recovery from COVID. Now available as a free download from the Canadian Centre for Policy Alternatives.
This report asks what a just recovery would look like for the people and communities of the inner city.
As the authors insist: "A just recovery is about moving beyond the pandemic through a transformation toward a more equitable and inclusive society."
A recent Winnipeg Free Press article by Dr. Cooper, and graduate students Lila Asher and Kayla Villebrun-Normand, highlight the urgency of placing community at the heart of recovery from COVID.
Read their article from Feb. 23, 2022.