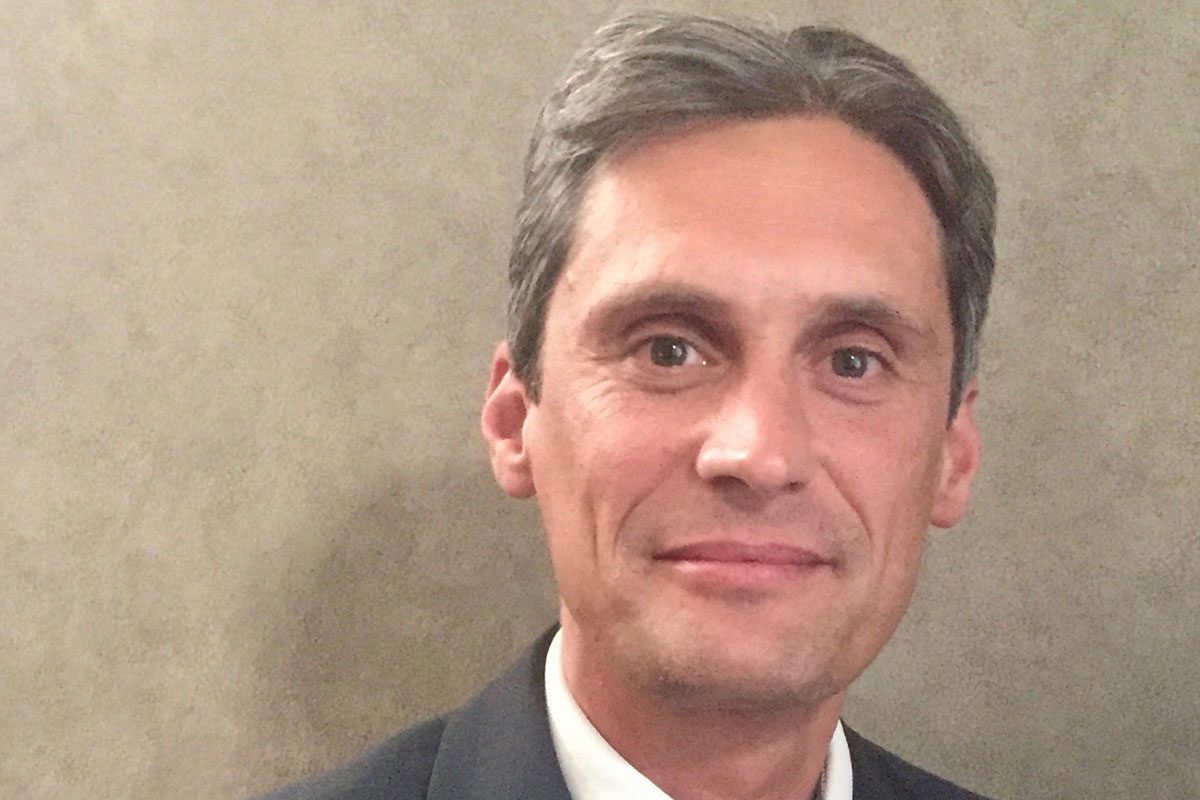 Dr. Jean-Eric Ghia appointed Honorary Consul of France in Manitoba
July 5, 2018 —
Dr. Jean-Eric Ghia, Director, Gastrointestinal Basic Biology Research, IBD Clinical & Research Centre in the Max Rady College of Medicine, and Department of Immunology & Internal Medicine, Section of Gastroenterology, Rady Faculty of Health Sciences, has been appointed Honorary Consul of France in Manitoba by the Consulate General of France in Toronto. An official ceremony will be held in September 2018.
An Honorary Consul is a volunteer position, proposed by the General Consul and appointed by the French government and the Office of Protocol, Foreigner Affairs, Trade and Development of Canada. Such officials are not public servants, but are usually leaders in the community and assist French citizens living in Manitoba or French tourists staying in Manitoba. An Honorary Consul's duties includes the transfer of requests from French citizens wanting to be registered in the French Citizens Register, handling requests for ID cards and other personal identification, and during presidential election years is responsible for receiving proxy votes.
Ghia explains: "The Honorary Consul is recognized by the Chief of Protocol of the Government of Manitoba and other institutions such as the City of Winnipeg, post-secondary institutions and the Consular Corps of Winnipeg."
He adds: "In Manitoba, my main role is working on fostering French-Manitoban relations within the cultural, educational, economic, and political sectors."
In his new role, Ghia will also be involved in working to establish the new Canada-European Union Comprehensive Economic and Trade agreement (CETA), strengthening research and university exchanges between France and Manitoba, including students and grant proposals, and advance the recognition of French citizens' diplomas in nursing and teaching.
Ghia says: "I was very happy and glad when Marc Trouyet, the Consul General of France in Toronto, announced my nomination. I would have never thought, when I arrived here in 2010 that one day I would have the opportunity be the next French Honorary Consul. I remember during our first Bastille Day talking with some French citizens about increasing our visibility, but nothing more than that."
He notes: "I often tell my students that sometimes opportunities appear and you have to pick them, even if it's a new challenge."
Besides his outstanding record of medical research and teaching at the University of Manitoba, Ghia is known in Winnipeg for his interaction with the Manitoban French Community through science segments on Radio-Canada.
Ghia replaces the previous French Honorary Consul, Bruno Burnichon, who held the position for 11 years and retired recently.
Research at the University of Manitoba is partially supported by funding from the Government of Canada Research Support Fund.