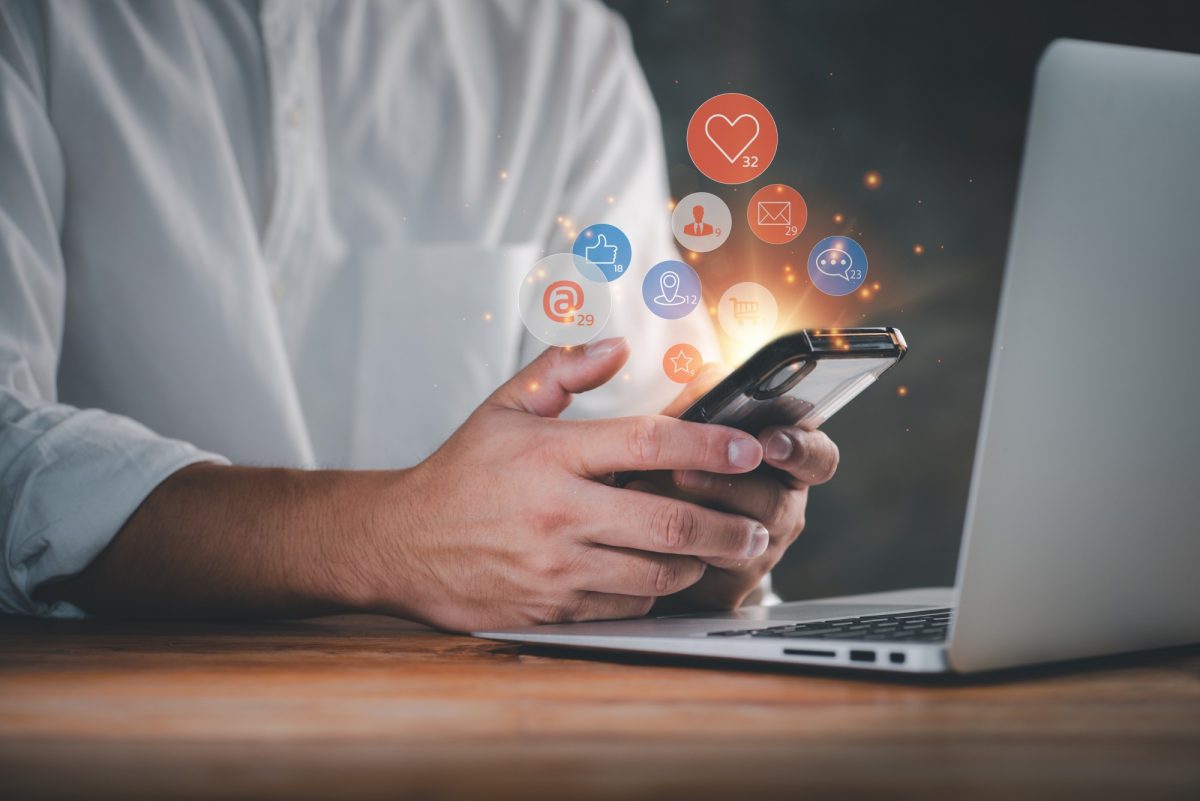 Does Social Interaction Spread Fear Among Institutional Investors?
Asper Professor's study incorporating social factors related to COVID-19 published in Management Science
December 9, 2022 —
Can geographic location and social connectedness influence investor trading? Asper Assistant Professor, Shiu-Yik ("Yik") Au and co-authors, Ming Dong, and Xinyao Zhou explore this question in their 2022 paper entitled Does Social Interaction Spread Fear Among Institutional Investors? Evidence from Covid-19. This paper has been selected for publication in Management Science, an FT50 peer-reviewed academic journal covering research on all aspects of management including accounting and finance.
In their study, the co-authors reviewed the first financial quarter of 2020 and found that fund managers who lived in COVID-19 hotspots or who were socially connected to these hotspots (any place with an outbreak of at least 2,000 cases by March 31st, 2020) sold more holdings than those fund managers who did not. Using case numbers to measure seven hotspots, and a Facebook social connectedness index (SCI) to measure the degree of connection between these hotspots and non-hotspot areas they found that being in one of the seven hotspots, as well as being highly socially connected to them heightened the selling of institutional stocks.
What they found was that managers in hotspot counties sold 8.9% more stocks, and managers in counties that are highly socially connected to these areas sold 12% more than low-SCI managers in the outbreak quarter of 2020.
Au and co-authors note that these findings represent the human aspect involved in decision making.
"We all know that traders are human and have limited attention wherein they can only absorb a finite amount of information," said Au. "Interestingly, one of the ways traders receive and transmit information is through informal social networks such as in-person or online family and friendships. I wanted to see if information transmitted through social networks could be valuable and more transmissible (some would say infectious) than other information."
Au noted that the COVID-19 pandemic was particularly valuable to identifying this effect as it was shocking and led to fear that appeared to spread along social networks.
"We wanted to see if professional fund managers gained information from being socially connected to COVID-19 hotspots. i.e. if a fund manager is friends with people in a county hard-hit by COVID-19, are they more likely to sell stocks than a fund manager that doesn't have a lot of friends in that country," said Au. "And would these trades be good or bad?"
The co-authors found that social connection to Covid, rather than distance from COVID-19 hotspots, is what impacts investors' perceptions of risk and informs their decisions. In general, counties with high levels of Covid had managers who intensified their selling of mutual funds, and fund managers who were socially connected to these counties did the same thing. Of those socially connected managers, those who were less skilled made poorer trades based on their connections, but those who were more skilled managed to avoid these mistakes, ignoring social media's potential influence on their trades.
Au noted that this study has clear policy implications, because if social interactions intensify behavioural biases among many professional money managers during times of crisis, social connectivity can instigate market volatility and destabilize the financial markets. Therefore, it pays central banks and policy makers to be wary of the downside of social connectedness and design mechanisms to stem investor irrationality through social networks.
"The key finding here is that information travels along social networks. Or in layman's terms, people get information from their friends and contacts," said Au. "However, as we all know, just because your friend from university says something, doesn't make it true."
For more information on Dr. Au's research and other research initiatives taking place at the Asper School of Business, please visit. https://umanitoba.ca/faculties/management/research/index.html.