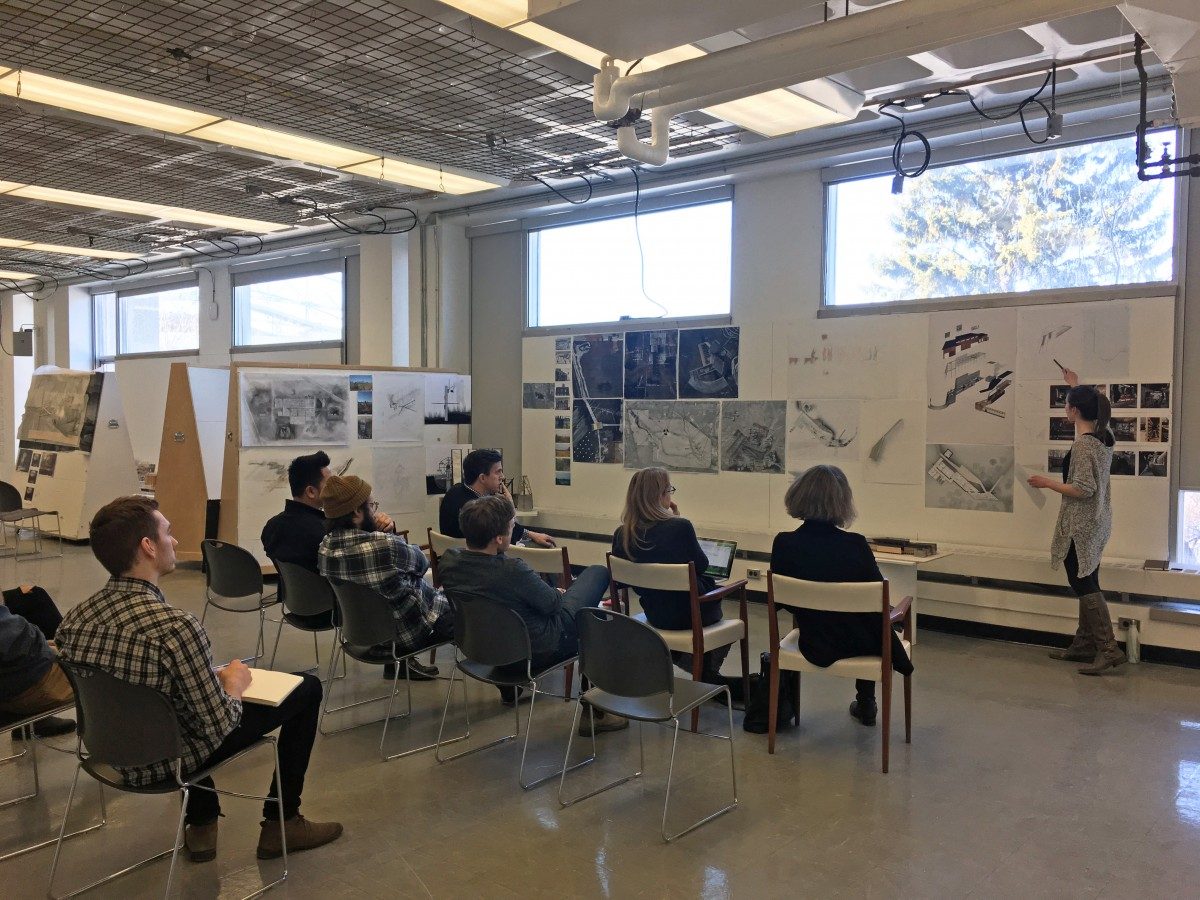 Department of Architecture Design Thesis Reviews
February 28, 2017 —
Design Thesis is the culminating studio of the professional M.Arch program. Working with an advisor, students pursue self-driven creative work motivated by architectural questions and curiosities, and developed through intensive material research and original design explorations. A Design Thesis is both an end in itself and a new beginning: it culminates a professional education, but also inaugurates new directions. It is a transformative event—a threshold, opening new ways to think, make and engage architecture.
Design Thesis projects are as wonderfully diverse as our students. This year students are exploring a wide variety of questions and topics, including memory and imagination; spaces of storytelling; interior urbanism; weak architecture; human scale; and architecture's role in cultivating and sustaining cultural identity.
Final Design Thesis presentations are scheduled for May 1 – 2, 2017.
For more information on individual student projects see the Design Thesis website:
http://umanitoba.ca/faculties/architecture/programs/architecture/2016-2017designthesissummarypage.html