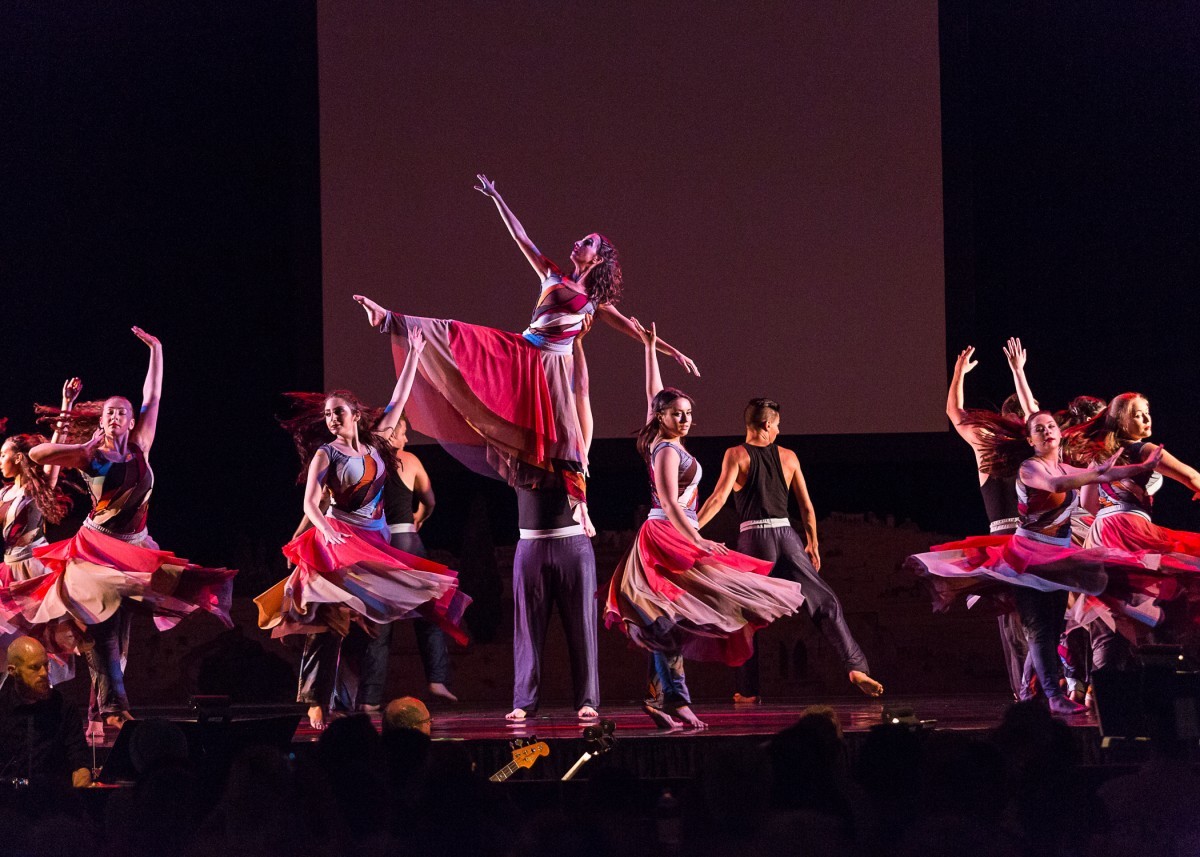 Distinguished Alumni Awards celebration underway
Don't have a ticket? Watch it on Periscope or Facebook Live!
May 5, 2016 —
The sold-out Distinguished Alumni Awards Celebration of Excellence is underway at the Winnipeg Art Gallery.
Guests at the celebration are being treated to incredible music and dance performances featuring U of M alumni, students and faculty. Among them, the internationally renowned Sarah Sommer Chai Folk Ensemble, celebrated young cellists from the Desautels Faculty of Music, and Manitoba's own Horizon Choir.
This annual event is a chance to celebrate some of the University of Manitoba's most outstanding graduates who are making a lasting impact at home and around the world.
This year the event pays tribute to renowned ultrasound researcher and visionary, Dr. Edward Lyons; industry leader and recycling pioneer, Emmie Leung; community builders and advocates, The Hong Kong Alumni Association; Métis leader and defender, Karen Beaudin; engineer and global partner, Diana Nicholson who brought water and independence to communities surrounded by disease, disaster and armed conflict; as well as scientist and disease fighter, Gary Wong whose discovery helped fight the Ebola outbreak.
Join the celebration from wherever you are by watching on social media via Periscope or Facebook Live from 7:30 p.m. to 9 p.m. CST on May 5. Share your thoughts on Twitter and Instagram using #UMDAA2016.
TO WATCH THE LIVE STREAM ON FACEBOOK OR PERISCOPE, FOLLOW THESE SIMPLE INSTRUCTIONS:
FACEBOOK LIVE
Watch for the post that will appear on our timeline or in your newsfeed shortly before 7:30 p.m. when we go live.
Click on the link and you're ready to watch.
PERISCOPE
Download the Periscope app from the App Store on your iPhone or the Play Store on Android devices.
Search for the Distinguished Alumni Awards live stream from University of Manitoba.
TWITTER
Follow the University of Manitoba or the University of Manitoba Alumni Twitter accounts.
Watch for the tweet that will appear on our twitter feeds shortly before 7:30 p.m. when we go live.
Click on the link to watch the live stream video.
And while we wait, a look back at last year's DAA:
Thank you to our generous sponsors: ia Financial Group, Tempo Framing Systems, The Personal and the Winnipeg Free Press.