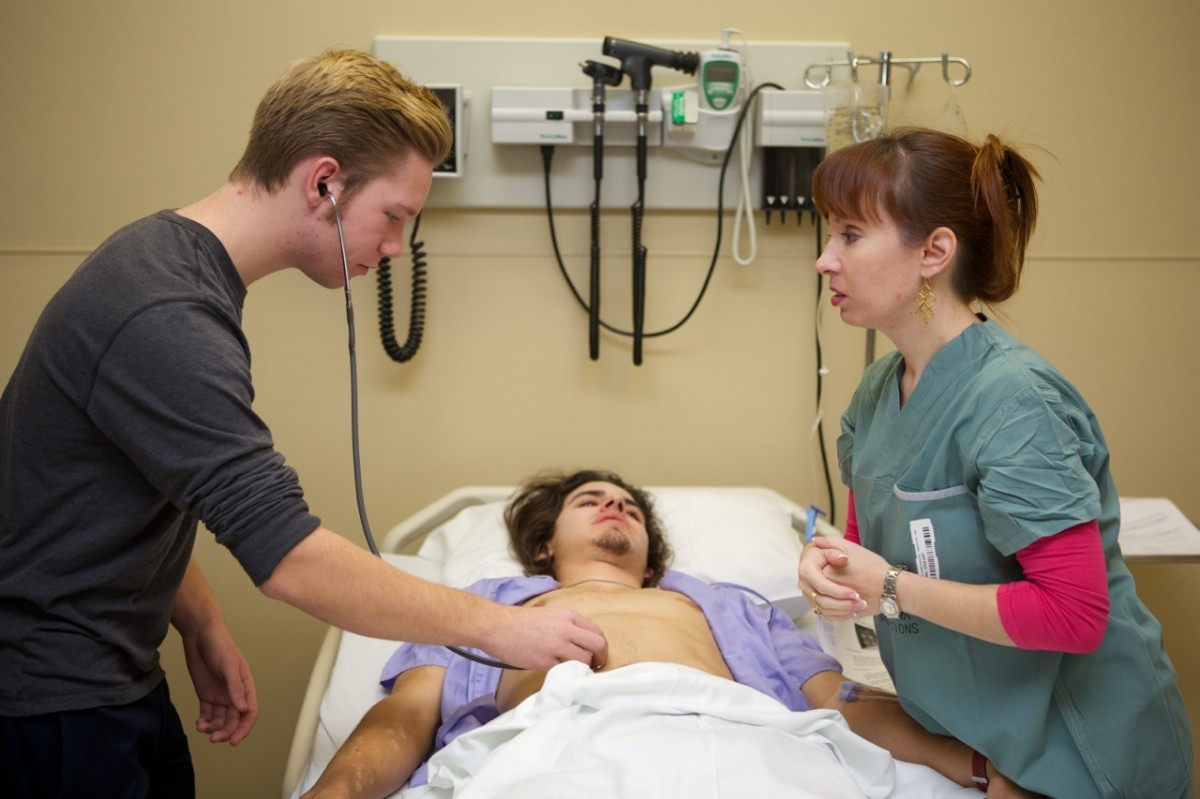 Discovery Day inspires youth to explore careers in health sciences
November 3, 2017 —
More than 370 high school students and teachers from 81 schools across Winnipeg and surrounding areas are converging on the University of Manitoba Friday, Nov. 3 to explore careers in medicine, rehab sciences, pharmacy, nursing and other health sciences. Forty-seven students are travelling distances as far as 350 kms thanks to the generosity of sponsor travel bursaries.
"We are excited to open our doors to high school students from across our province. This program is a way to expose young minds to the diverse health sciences education and training we offer in our faculty and influence the future careers of students," said Brian Postl, Dean of the Rady Faculty of Health Sciences.
Co-hosted by the University of Manitoba's Rady Faculty of Health Sciences and the Canadian Medical Hall of Fame, students will speak with award-winning faculty members, take part in interactive workshops demonstrating real-world medical skills and get a clear picture of what it's really like to be a health professional.
"Improving human health in Canada and around the world is vital to everyone's lives – and encouraging our youth to choose a career in a field where they can do this is equally vital," said Lissa Foster, Executive Director of the Canadian Medical Hall of Fame. "More than 85% of students who participate in this program across the country tell us this day helped them to solidify their plans to pursue a career in the health sciences, often helping them to identify a specific area of focus."
This program is free to student participants with support from national sponsor AstraZeneca Canada and regional sponsors.