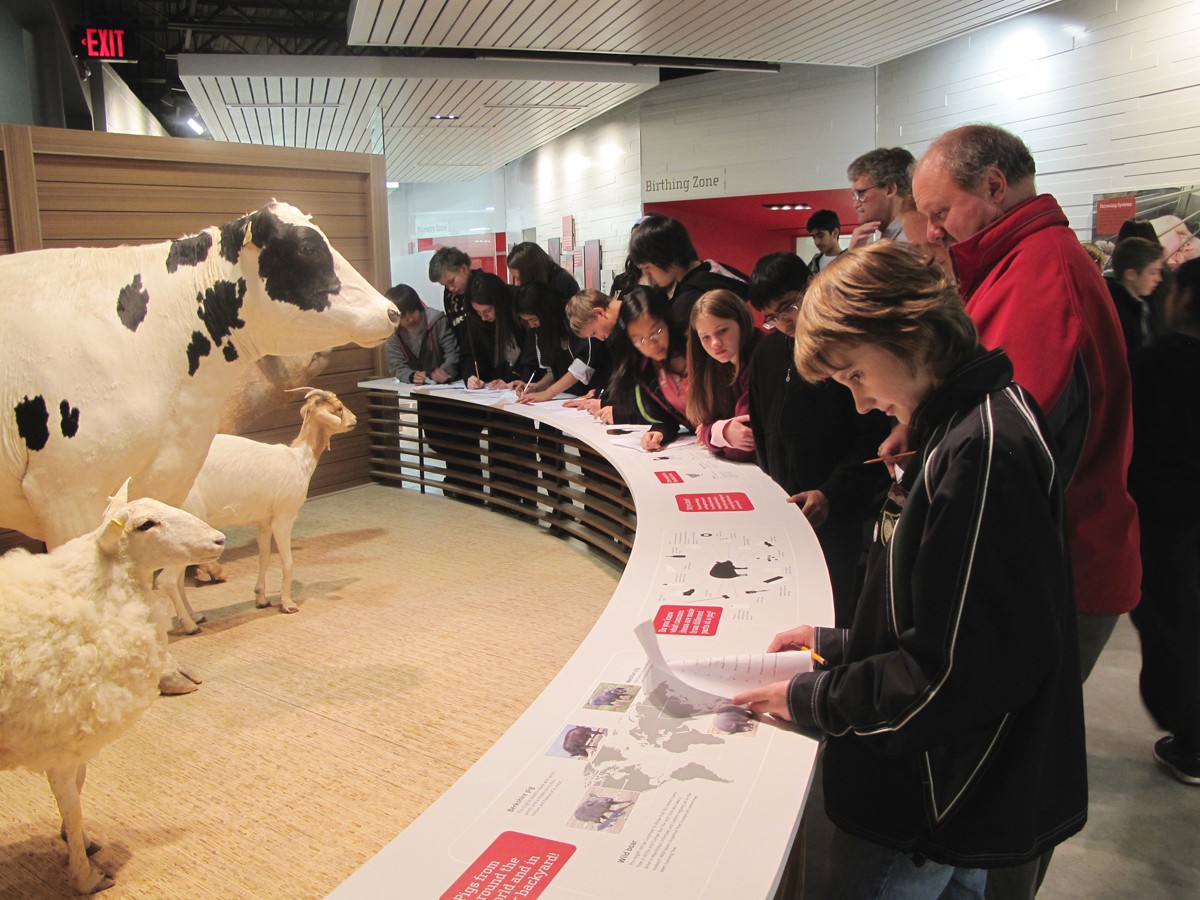 Discovery Centre offers summer fun for kids of all ages
June 6, 2013 —
Crystal Jorgenson
With summer holidays just around the corner, a new public facility operated by the U of M should be on every parent's go-to list of local fun things to do.
The Bruce D. Campbell Farm & Food Discovery Centre, located a short 15-minute drive south of Winnipeg, is a hands-on interpretive facility that explores the ways in which food is made in Canada. It features interactive exhibits, public programs and events that explore modern farming and food production, and the science and technology that provide healthy, sustainable food for Manitoba and the world.
Since opening its doors in the fall of 2011, the Discovery Centre has welcomed over 9,500 visitors, from hundreds of Manitoba school children to travellers from across Canada and as far away as New Zealand, France, Germany, Nigeria, and China.
The public are welcome to drop in anytime Tuesday to Saturday between 10 am and 4 pm to explore how agriculture influences our lives. Whether they are grinding wheat, identifying Manitoba crops or peering through the glass windows into the piglet nursery, visitors young and old find something new to learn on every visit. The Discovery Centre also highlights University of Manitoba research in food production and environmental stewardship, animal welfare, nutrition and food safety.
New this summer are hands-on Saturday workshops and demos on a wide range of topics, including insects, ice cream making, gardening and canning.  Two special Family Fun Days are scheduled for Wednesday, July 17 and Thursday, August 15, featuring children's activities on the themes of dairy and pigs.
The Discovery Centre is partnering community groups to enhance outreach in Winnipeg and smaller surrounding communities.  For example, through the University of Manitoba's Lifelong Learning program, the Discovery Centre offers educational opportunities for older adults to explore subjects such as food preparation and preservation. Staff from the centre are also teaming up with Niverville Recreation to provide community programming and workshops in the summer and fall of 2013.
The Farm & Food Discovery Centre, part of the Faculty of Agricultural and Food Sciences, is located at the University of Manitoba's Glenlea Research Station on Highway 75.
This article first appeared in the June 6, 2013 edition of The Bulletin.