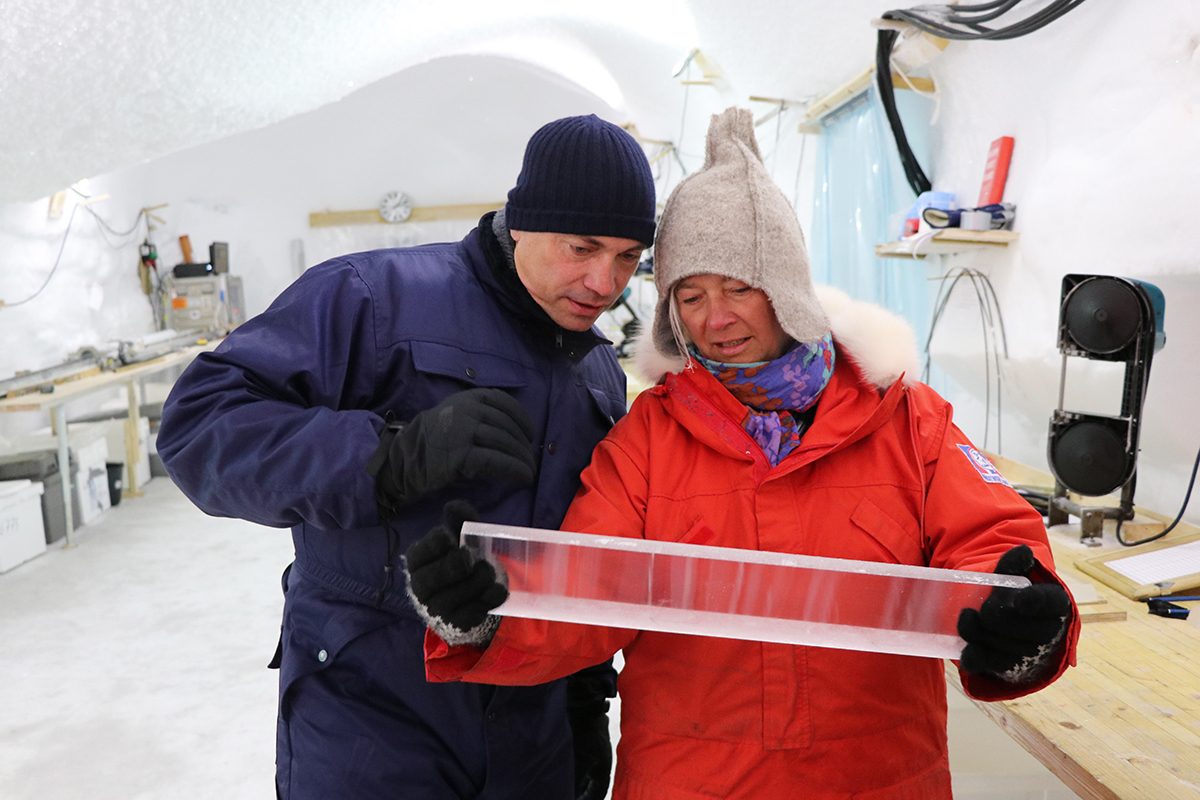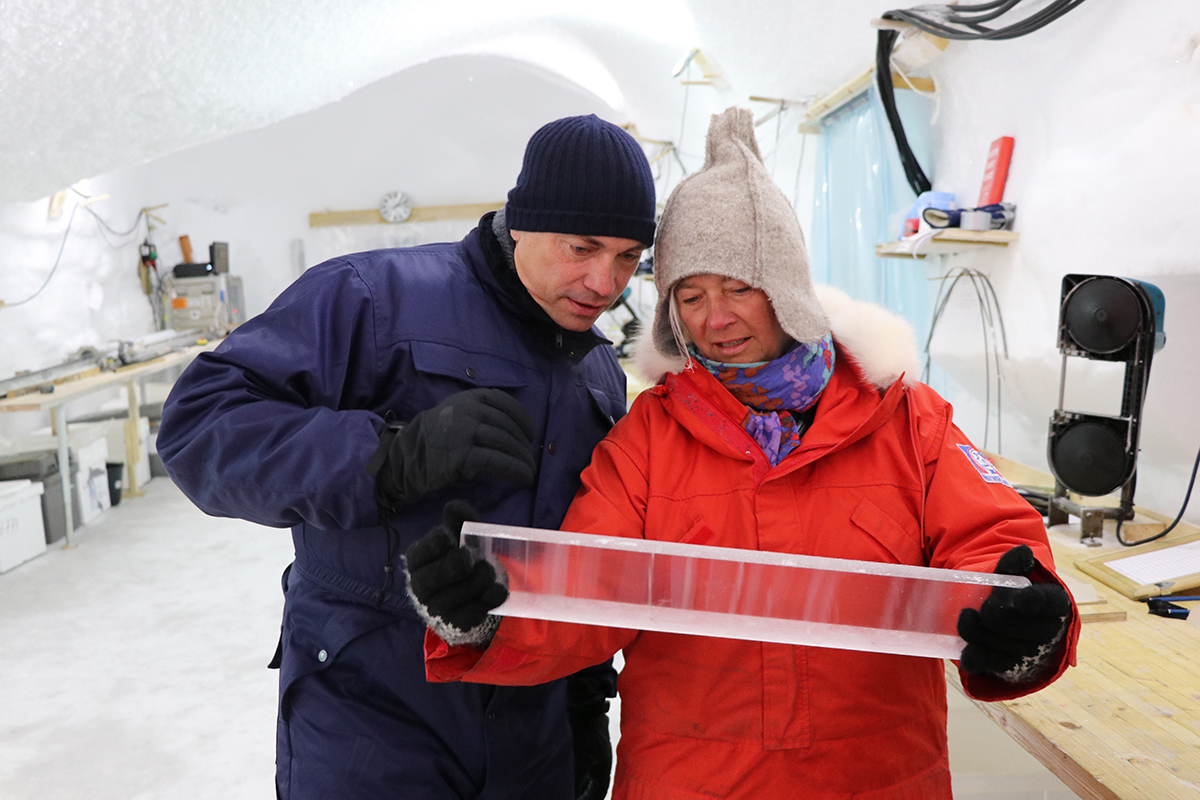 Discover: Skip the Gloom and Doom and Get Cracking on Solving Climate Change
February 10, 2020 —
Discover magazine interviewed professor Dorthe Dahl-Jensen, an ice-core scientist who recently won a prestigious award for Arctic research and was featured in UM Today the Magazine.
It begins:
To glean insights into climate change, a small clan of intrepid scientists deploys to some of the most extreme places on Earth: the Greenland and Antarctic ice sheets.
From temporary camps, they drill long cores of ice that yield valuable clues into how spaceship Earth's climatic life support system works.
Like other members of the ice-coring clan, Dorthe Dahl-Jensen hopes this knowledge can ultimately help inform decisions critical to avoiding the worst possible outcomes of human-caused climate change.
Dahl-Jensen is a researcher at the University of Manitoba's Centre for Earth Observation Science, and a Professor at the Niels Bohr Institute, the University of Copenhagen. She was recently awarded the Mohn Prize, a prestigious honor for excellence in Arctic research.
I sat down to chat with her at the recent Arctic Frontiers conference in Tromsø, Norway, where she received the award. Joining me was a friend and fellow science journalist, Tomasz Ulanowski, a reporter for the Polish publication Gazeta Wyborcza. We both posed questions to her about what scientists are learning from studying ice. What follows is a mix of questions and answers interwoven with background information from my own reporting.
Make sure to read through to the end, where Dahl-Jensen moves beyond the science to address what she thinks it is saying about the urgent need to act on climate change. Unlike what we often hear, it is not actually a depressing or even scary message.