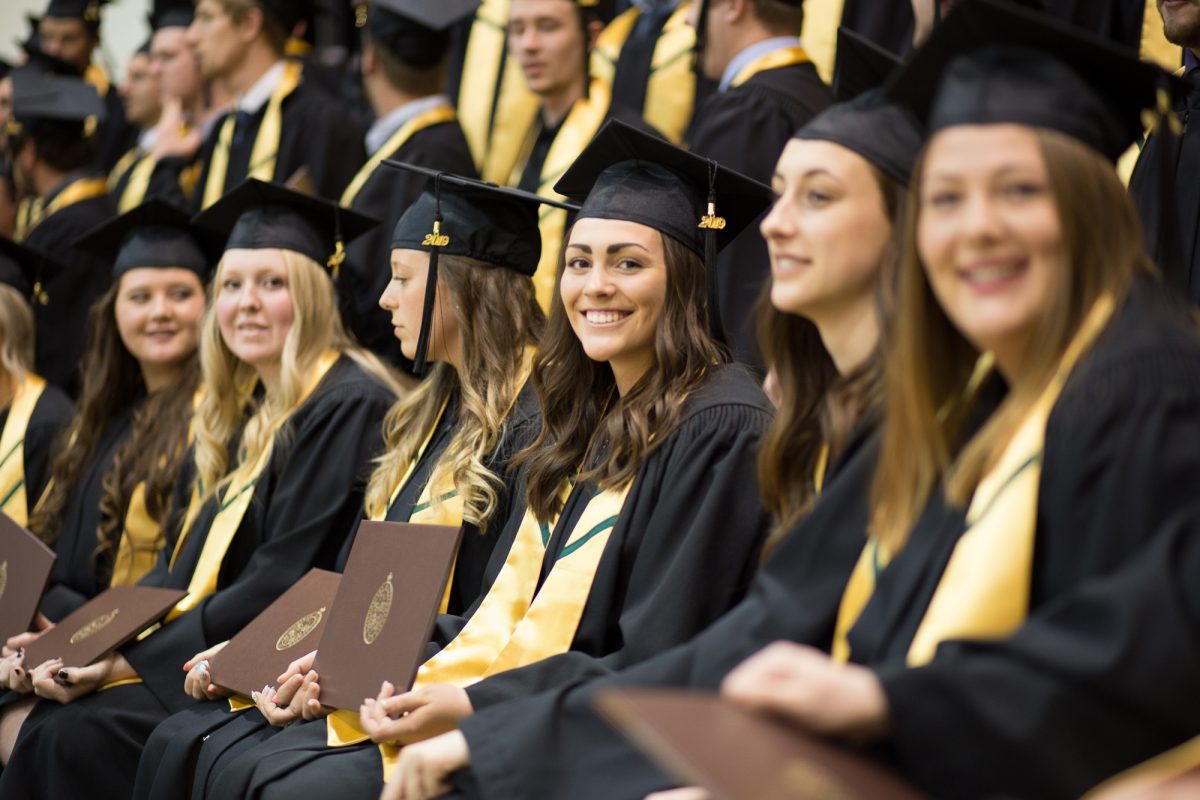 Diploma in Agriculture program kicks off convocation season at U of M
May 6, 2019 —
Fifty-eight students received their Diplomas in Agriculture at the 2019 convocation of the School of Agriculture held Friday, May 3, at the University of Manitoba. This was the 112th graduating class.
Michelle Pottinger from Neepawa received the Governor General's Bronze Medal, an award given to the graduate with the highest academic standing in the two-year Diploma Program in Agriculture. Dawson Sabourin from St. Jean Baptiste was the recipient of the President's Medal, given annually to a student who combines scholarship with outstanding qualities of leadership.
Diplomas with Distinction, awarded to students who obtain a Grade Point Average of 3.75 or better out of a possible 4.5, were presented to Aman Bawa (Oak Bluff), Tara Lee Bouchard (Brandon), Jenai Buchanan (Crystal City), Donald Chaput (St. Adolphe), Jacquie Manaigre (Lorette), Michelle Pottinger, Dawson Sabourin, and Easton Sellers (Orlando, FL).
The Faculty of Agricultural and Food Sciences annually awards Certificates of Merit to those who have made significant contributions to the agri-food industry. This year's recipients include two lifelong producers with extensive leadership in the agricultural industry: Roberta Galbraith and Bill Toews.
The Teacher of the Year Award was presented to Dr. Kim Ominski from the Department of Animal Science in recognition of teaching excellence and contribution to the students' program of study. This award is selected by the graduating class of Diploma students.
Since its inception in 1906, the Diploma in Agriculture program at the School of Agriculture has undergone many changes and challenges to meet the ever-growing needs of Canada's agri-food industry. Students opt for one of four programs: crop management, livestock management, business management or general agriculture, depending on their career aspirations.