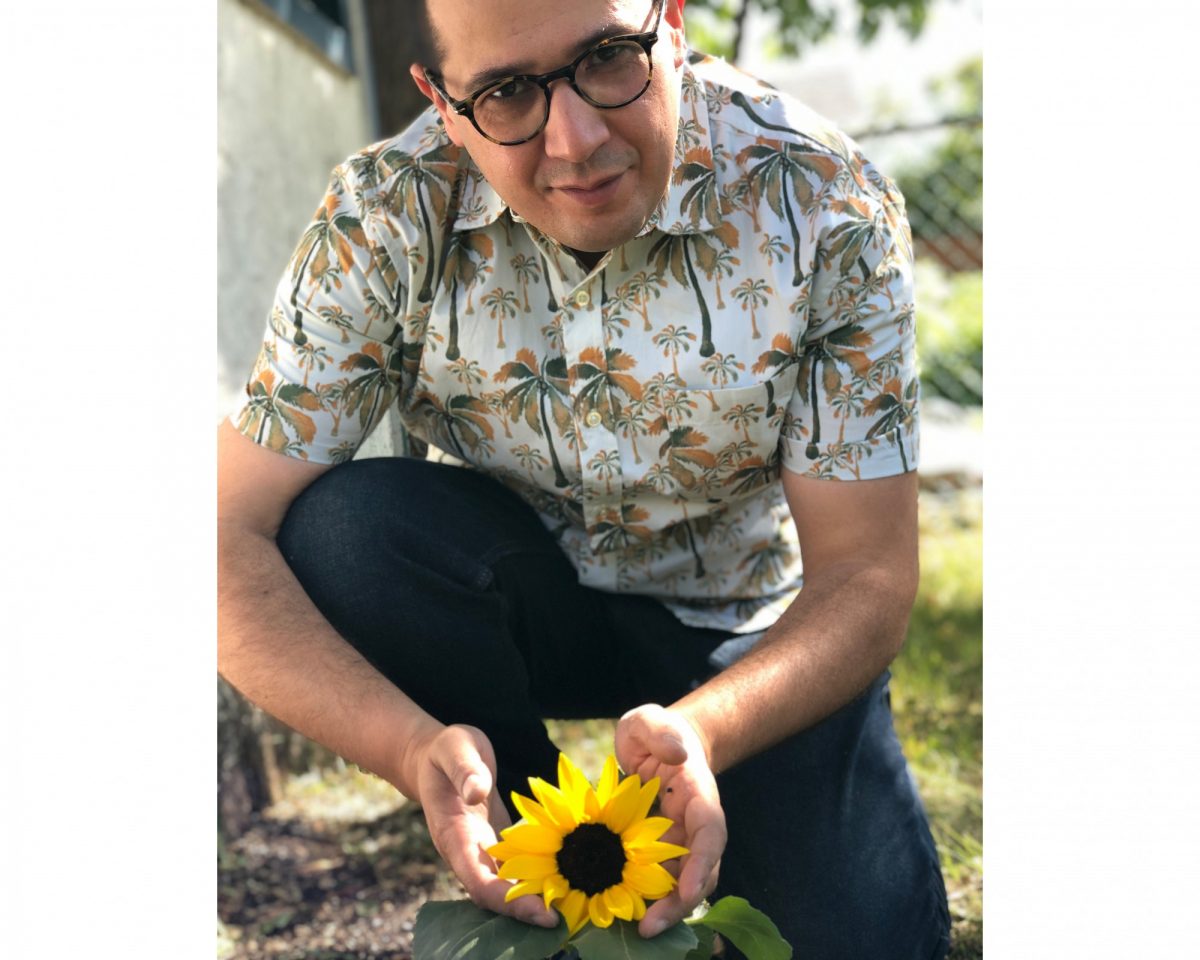 Digital agronomy professor to explore new technologies
August 23, 2021 —
Nasem Badreldin joined the Department of Soil Science as Assistant Professor in Digital Agronomy on July 1. He completed his graduate studies in Belgium and Egypt, did post-doctoral stints at the University of Alberta and the University of Manitoba and worked at the Saskatchewan Ministry of Environment. Nasem shared his research and teaching areas, and how his grandfather in Morocco shaped his interest in learning more about agricultural ecosystems.
Tell us about yourself
I obtained my PhD in Geography and Master's in Physical Land Resources from Ghent University in Belgium and my BSc from Suez Canal University in North Sinai, Egypt. I was a postdoctoral fellow at the Centre for Earth Observation Sciences (CEOS) of the University of Alberta and Dept. of Soil Science at the University of Manitoba. I worked at the Saskatchewan Ministry of Environment at the Fish, Wildlife, and Lands Branch as a GIS analyst and the Cumulative Impacts and Science Branch as a Modeling analyst.
Why did you get into this area of study?
I'm from a farmer family in Morocco, where traditional farming is dominant, using livestock and manpower to sustain annual crop production (small grains and pulses). What seized my attention during our summer holiday as a kid visiting family in the countryside is my grandpa's skills in agriculture and, of course, his sense of humor, from a handful of dirt (soil), he can tell you what this farm needs, he was able to predict rainfall from listening to winds, he was a living sensor! Since then, I have started to become more introspective with my surroundings (water, soil, plant, insects, and climate) and have always been interested in learning more and understanding how this symphony works. Can I hear it too, like my grandpa?
What are you seeking to explore with your research?
We live in a challenging time, where food security and agriculture sustainability depend on prompt and accurate information to mitigate human and climate impacts. I will be exploring the development of new computational technologies and data analytics in various agriculture sectors and ecosystems to support farmers, decision-makers, agribusiness, and the scientific community in the Canadian Prairie and beyond, modeling the soil-plant relationship alongside the local ecosystem.
What are you teaching? What appeals to you about being a teacher?
I'm the first faculty member in digital agronomy at UM, and along with this honour comes the responsibility to upgrade some courses and to develop new teaching materials that speak to what the current agricultural world needs, and strengthen our undergraduate and graduate students with knowledge and skills that meet the local and global job markets and academia. So, stay tuned to the winds of change!
What you like to do in your spare time?
It is incredible how human beings' habits have been adapted to COVID's new mandates. With almost no social gathering, it is now like a binary system; if I'm not working (which is my hobby too!!), I'm spending time with my wife Sara and my lovely daughters Habeba and Laila.