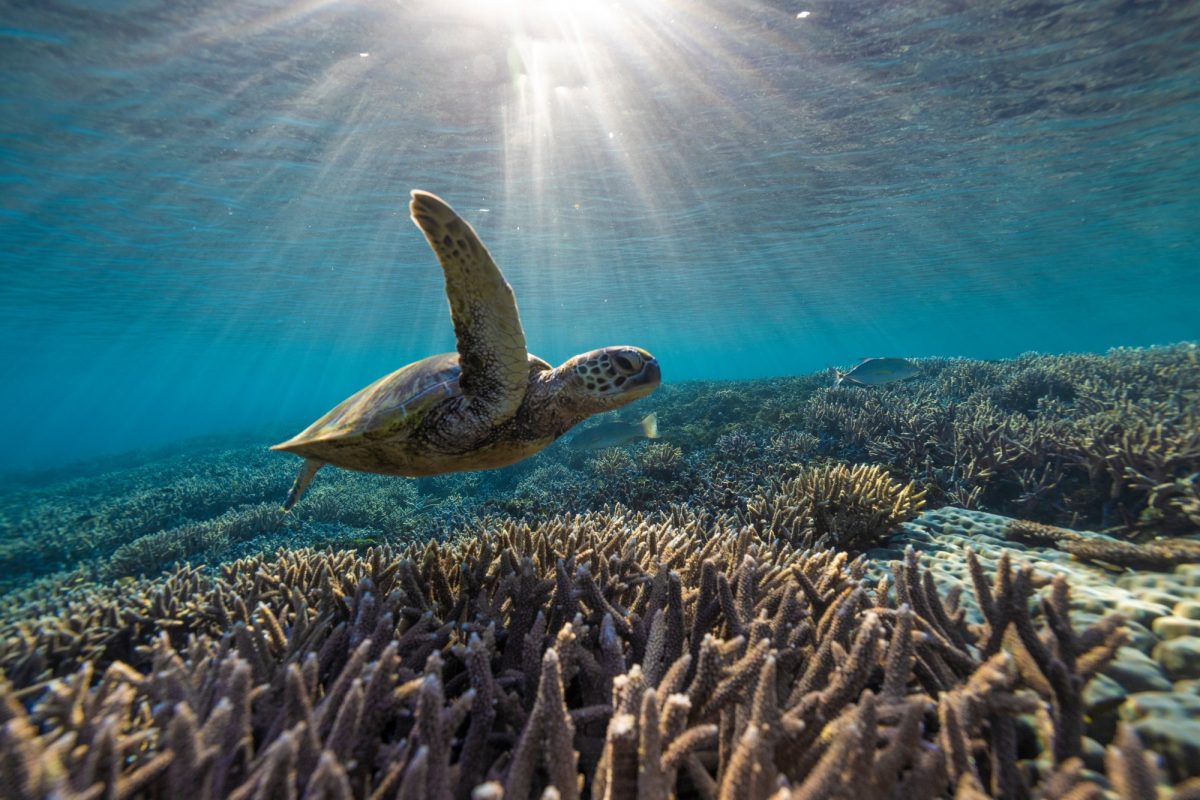 Determining if non-sentient beings, like the Great Barrier Reef or the Mona Lisa, have rights
Ethics fellowship offers financial support to pursue research
February 6, 2023 —
Dimitar Tomovski is in the second year of the Master of Arts program in philosophy. During his undergraduate degree, a Bachelor of Arts (Honours) in philosophy at the University of Manitoba, he developed interests in a variety of philosophical fields such as epistemology and metaphysics.
Over time, he found he was most drawn to the content taught in moral philosophy and ethics classes. He became particularly interested in human rights, the nature of rights and the justification that humans have for the existence of rights considering rights seem to be immaterial or intangible entities.
Tomovski is a 2022 recipient of a Centre for Professional and Applied Ethics (CPAE) Graduate Fellowship. The centre offers annual fellowships to both academics, faculty and intructors, and graduate students at UM. CPAE has a mandate to promote interdisciplinary research on applied ethics in all areas of practical and professional life. While Tomovski is a philosophy graduate student, the fellowships are open to individuals from all fields and all faculties.
The fellowships aim to support researchers in the field of ethics and to encourage those in other fields to consider the ethical implications of their work, to integrate ethics into their research and to promote understanding of ethics as it relates to their areas of study.
After taking a human rights seminar in the first year of his master's program, Tomovski began to wonder which non-human beings could also have rights.
"The focus of my thesis is to understand in what ways non-sentient beings can have rights and what these rights tell us about human rights," explained Tomovski. "While it is widely accepted that sentient beings such as humans and most animals have rights, it seems less intuitive that beings without sentience can possess rights as well. I hope to show how we can intuitively assign rights to organic non-sentient beings such as the Great Barrier Reef, inorganic non-sentient beings such as the Mona Lisa and immaterial beings such as endangered languages. My hope is that more people will recognize that certain entities have value outside of the benefits that they bring upon people and that certain non-sentient beings ought to be treated as bearers of rights."
Tomovski was grateful to receive the $3,000 graduate student stipend. "The fellowship has allowed me to pursue my research with a lot more financial freedom," he shared. "Thanks to the Centre for Professional and Applied Ethics, I have been able focus a lot more of my time and attention on doing research and actually writing my thesis. This year, I did not have to worry about the costs of textbooks or sources and I was able to purchase all of the texts that would be relevant to my research topic. I thank CPAE for this wonderful opportunity and for their confidence in me and my research topic."
Applications to both the CPAE Ethics Graduate Fellowships and Research Fellowship for faculty are due February 28, 2023.