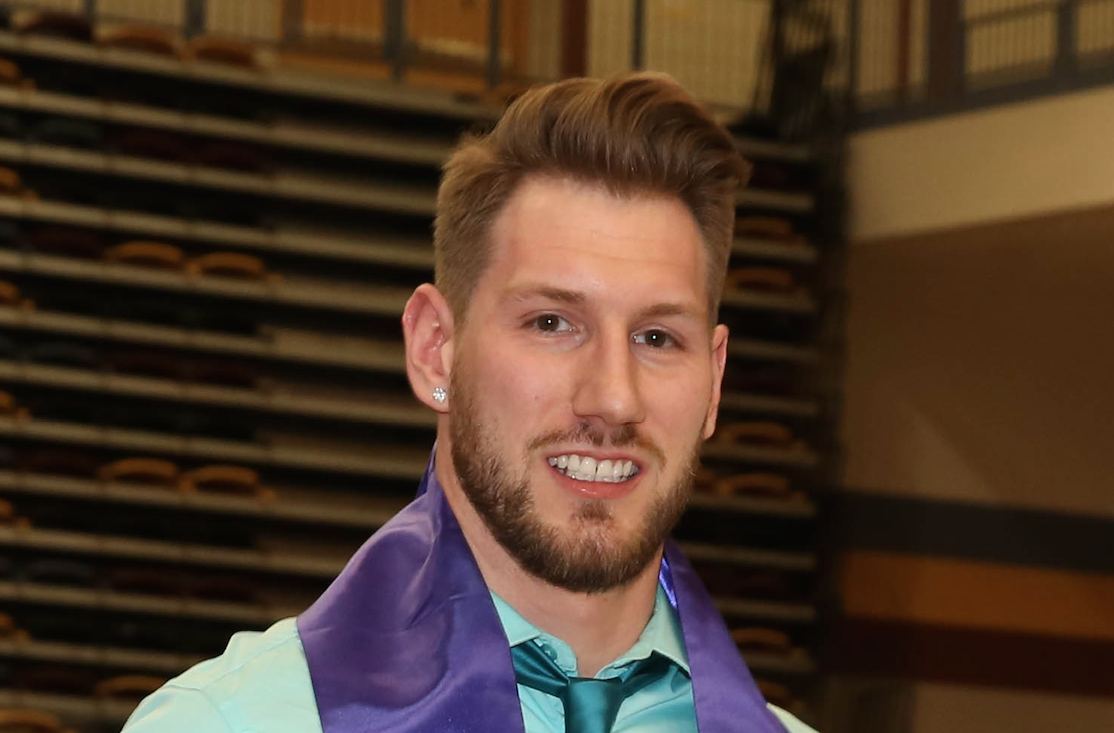 Determined to achieve a better life for himself and his family
Engineering even influences how he selects toys for his son
June 7, 2018 —
Born and raised in Dauphin, Chanse Kornik says that growing up, he knew he wanted education in a field where he could invent solutions to help solve world problems. He says that engineering opened his mind to possibilities so that he could think critically and reason analytically.
Kornik is graduating today from the U of M with a degree in electrical engineering. He notes that as a dedicated lone parent, getting his degree has not been without some challenges, having to find a balance between his studies and being a good father to his son.
He explains: "The course work is extremely demanding, labs run late, and exams are in the evening during weekdays or weekends, but through working with professors and lab assistants it was possible to leave labs a little early to get my son from daycare and finish the labs from home."
Kornik says: "The end result was worth it. Knowing my limitations and my determination to achieve a better life for myself and my son kept me focused."
He notes: "My peers always applauded my work ethic and drive."
Kornik's fascination with engineering guides his home life with his young child.
"I am very selective with the toys I purchase, buying toys my son can build on his own or we build together, such as Hot Wheels tracks and Legos," he explains. "I am teaching him the theory behind snap circuits, and have completed 70/300 of these. Our latest build was a car that is powered by salt water and magnesium."
Kornik says he wants to eventually work in the clean energy or electric automotive industries.
"My parents are business owners and I would like to be a business owner in the near future," he adds.