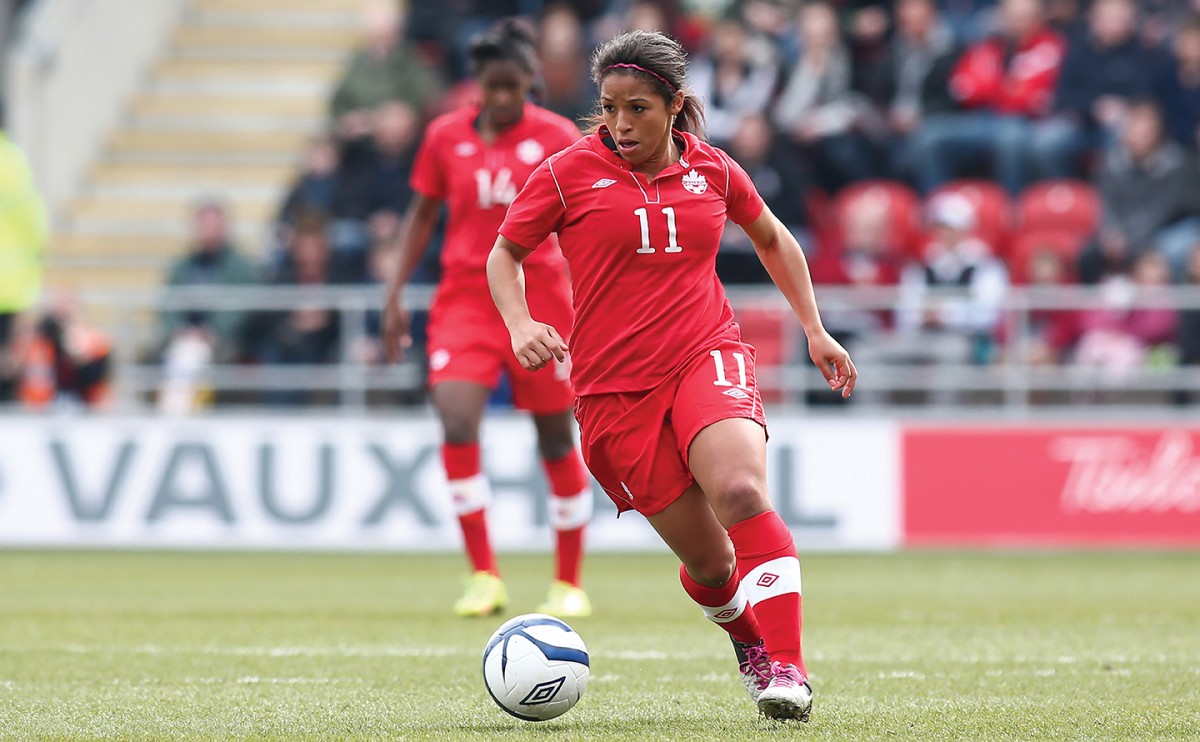 Desiree Scott competes in her third FIFA Women's World Cup
June 7, 2019 —
As reported on gobsions.ca – University of Manitoba and Bison women's soccer alumna Desiree Scott [BA/16] will continue with her decorated international career as Team Canada's senior team begins competition at the 2019 FIFA Women's World Cup in France.
The World Cup began Friday, while Canada geared up to play their first contest against Cameroon on June 10 at 2 p.m. CT.
This is the third World Cup appearance for Scott. 31, who has appeared in over 100 matches (141 as of May 1, 2019) for Canada's national women's soccer senior team since 2010, starting in 106 of those matches. She commented on the selection, saying "Just a girl from the 'Peg who wants to make her city and family proud, and I'm now about to take on the world with my team at my third World Cup!! So grateful to still be doing what I love and reppin' my country proudly!!"
The midfielder, nicknamed "The Destroyer" is a two-time Olympic bronze medallist with Team Canada, winning in 2012 and 2016. The Winnipeg native has two assists as a member of Team Canada.
Scott finished an impressive five-year Bison career in 2010 as the 2009-10 Bison Sports Female Athlete of the Year and over her university career earned four total conference All-Star recognitions (First Team: 2008, 2009; Second Team: 2005, 2006).
The 2019 FIFA Women's World Cup runs from June 7 to July 7, with group stage action running through June 20.
For the full story, visit gobisons.ca.