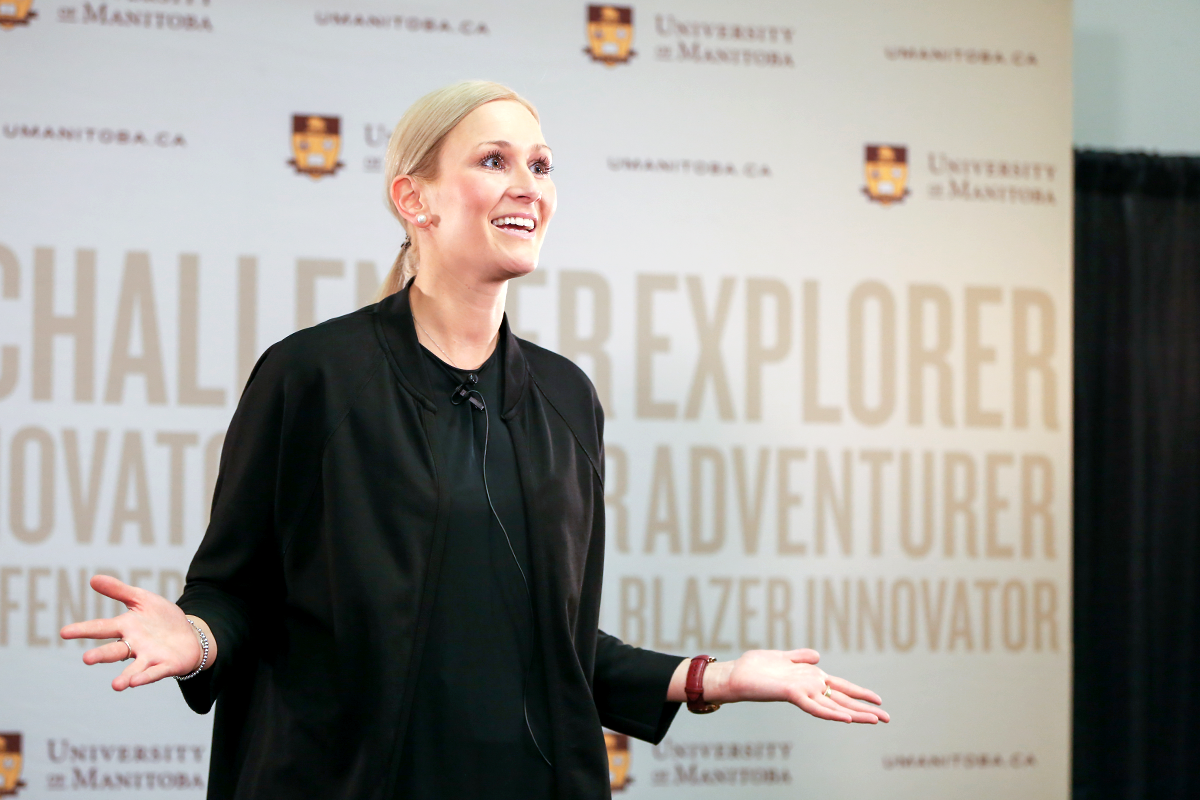 Designing magic: Turning the mundane into something cool
May 28, 2018 —
Christine Stochl wants to change how we experience brands.
Physical stores, especially their interiors, offer brands and consumers a potent, unequaled opportunity to connect with each other, something the online marketplace cannot provide.
Stochl, a master's student and 3MT finalist from the Faculty of Architecture, wants to design stores that, when you walk into them, make you flush with all the emotions you'd experience walking into a concert by your favourite band: you know something great will transpire, and that you'll cherish every fleeting moment.
In Stochl's vision, stores become theatrical spaces, designed to transform the shopper into the audience and star of their own show. Bringing such theatre to architecture, designer David Rockwell said, makes "the world a stage set where magic things can happen."
"Ever since I can remember, I have always been passionate about interior design. As early on as elementary school, it was my response to the 'What do you want to be when you grow up?' question. I have always admired how design shapes our everyday lives, and the role it plays in forming our experiences within space," she says.
She enrolled in the U of M's Master of Interior Design program to further explore her passion. In her first year, she received the Roy C. Rettinger Graduate Scholarship for Interior Design, freeing her mind of financial worry, letting her focus on pushing the boundaries of design.
Stochl and her advisor, associate professor Susan Close, engage in interior design research that builds upon the "experience economy" movement. In this, every design decision—sound, lighting, colour, furniture—must ultimately enrich the user's unique experience.
Stochl is developing a theoretical framework to inform the design of a retail model, rooted in product brand and experience. She wants to develop a cutting-edge retail environment that is temporary in nature, just like a concert.
That's what Stochl wants to do: bring some whimsy and magic into our lives, turning an otherwise mundane trip into something, well, cool.
Meet the other new faces of innovation and discovery.
Research at the University of Manitoba is partially supported by funding from the Government of Canada Research Support Fund.