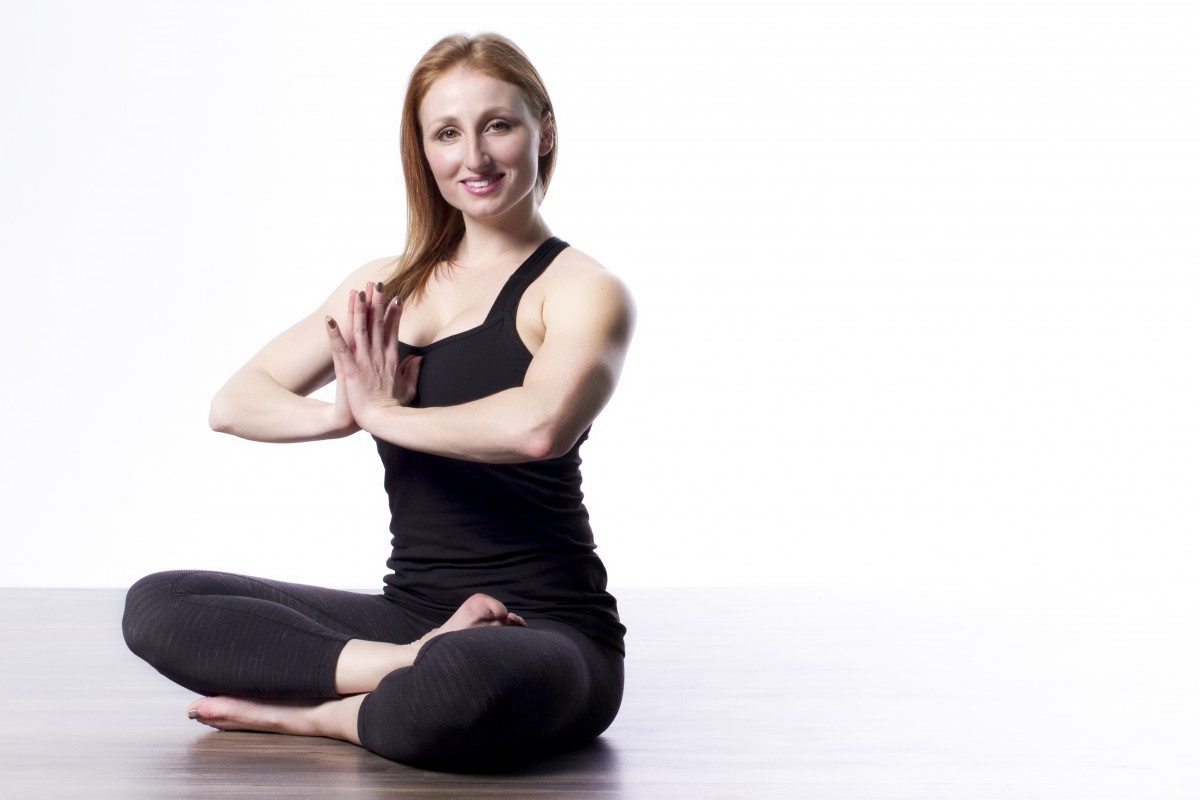 KinRec Connect: Giulia De Leo, B.Kin, 2008
January 8, 2018 —
Every so often, we feature an alum from our faculty in a Q&A entitled KinRec Connect. We've asked Giulia De Leo [B.Kin/08] to share her experiences as a student, and to fill us in on her life after U of M.
What year did you graduate from U of M and what was your degree/major?
I graduated in Feb. 2008 majoring in Kinesiology – Health and Wellness stream. That is ten years ago this year!
Could you tell us a little about your career since you graduated? What's your current position, and what do you like best about your current position?
Once I graduated, I volunteered at several gyms throughout the city. I also began one-on-one personal training right out of school. In Aug. 2009, I started my own business, De Leo Athletics, which offered private, small group training and bootcamps. My career has provided me with so many amazing opportunities to work with a wide range of people and athletes which always keeps things interesting. During my career I have worked with everyday individuals trying to get in shape to elite NHL athletes, I have even had the opportunity to work with the Winnipeg Blue Bombers leading the team in day after game recovery exercises. In 2016 I had the opportunity to work on television as a off ice trainer for the reality TV show Hit The Ice. You never know what kind of interesting opportunities can come your way!
While running my business I offered services ranging from team training services such as: strength & conditioning, as well as TRX and yoga cross training sessions to individual in home private training sessions. In 2012, I offered my services at Yoga Public and part-time at Sport Manitoba. With my wide range of experience I was consulted to develop and design some gym spaces at local gyms. In Oct. 2016, I began my dream job and was brought on board full-time at Sport Manitoba as the Fitness Centre Manager (my current position) for the brand new Canada Games Sport for Life Centre. Just under a year later the doors are open to the public and it has been a great learning experience for myself and the staff. I am looking forward to the next 10 years. What I love about my current position is the ability to collaborate with so many like minded and passionate people. We get to offer all our services and make them accessible to the whole community. The people, visitors, members and staff always keep things interesting with different ideas and suggestions that my team and I get to bring to life.
How did your time as a student in the Faculty of Kinesiology and Recreation Management help in your career and personal goals?
For the first two years of university I was pursuing a degree in nursing. When I made the switch I realized that the Faculty of Kinesiology and Recreation Management was the perfect degree that married my love for health activity and science. I viewed this field as preventative health care – helping to keep people moving and out of the hospitals and living longer, healthier and happier lives.
What were some of your greatest challenges as a student, and what were some of your best experiences?
Coming from Thunder Bay, Ont., one challenge was becoming independent at a young age. I had two jobs throughout my degree, and I was also a founding member of the University of Manitoba Cheerleading team, so learning to manage and thrive within my various roles helped provide me with the skills I would need as an entrepreneur. Being the oldest child, I was the first in my family to graduate from university and being able to inspire my family while I was away was a challenge but it was worth it!
What advice would you give to current students and students interested in studying in our faculty?
Get out there and volunteer as much as you can. There are so many different options in this exciting and growing field. The internship program is a great place to start to get some practical experience before you graduate as well. Gain experience in different areas and find your niche. Be patient, it took me a few years to grow my business, but I still train my very first client who has been with me since Feb. 2008.