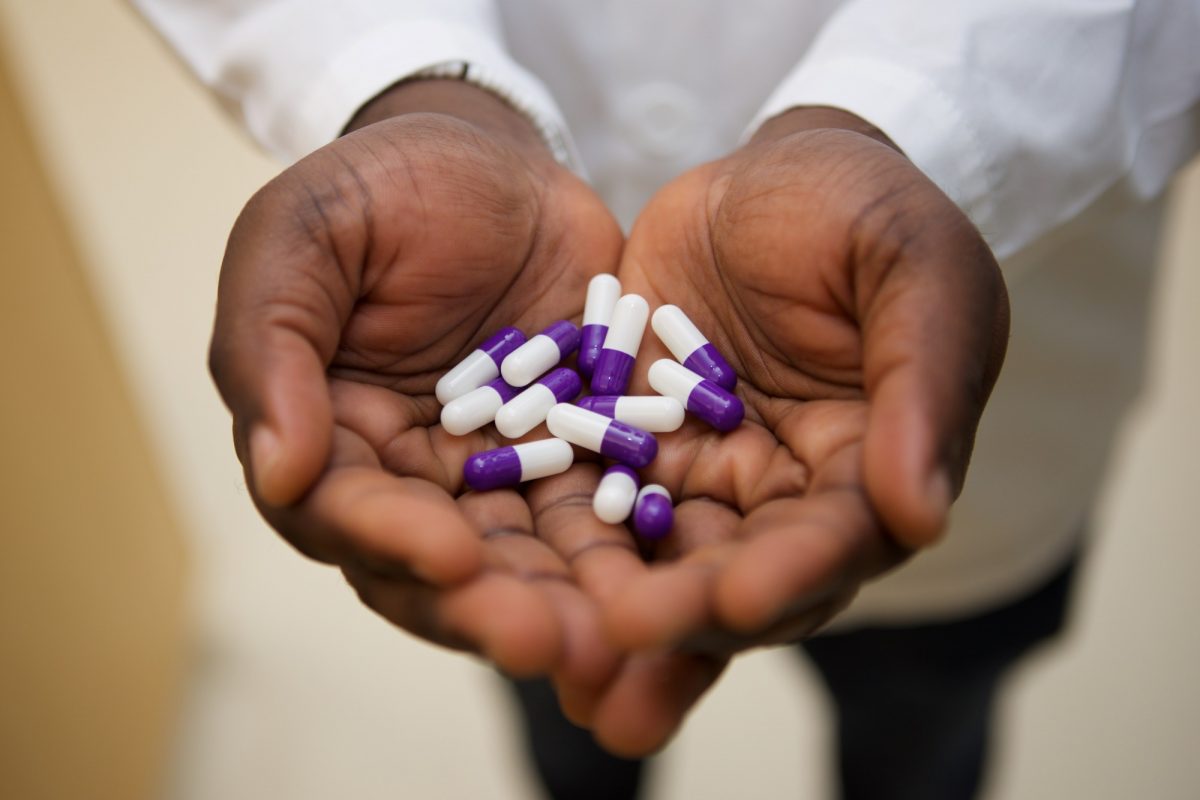 New degrees focus on large-population drug research
November 17, 2020 —
Before any new drug is approved for the market, it's tested through clinical trials.
But how do medications actually perform when they're used by thousands of people with varying backgrounds and health profiles?
Analyzing health data to reveal drugs' real-world results – such as side effects, drug interactions and different responses based on users' age or genetics – is a growing scientific field.
Scientists with an interest in pharmacoepidemiology – the study of the use, safety and effectiveness of drugs in large groups of people – have new opportunities at UM. This fall, the College of Pharmacy has launched a new concentration in pharmacoepidemiology, allowing students to earn master's and PhD degrees in this specialty for the first time.
The degrees are open not only to pharmacists, but to scientists who have completed their undergraduate work in other fields.
"Before medications reach the public, they're tested in small, controlled, generally short-term trials, which adequately determine safety and efficacy," says pharmacy professor Dr. Silvia Alessi-Severini.
"But only well-conducted pharmacoepidemiological studies – a type of observational study – can assess the effects of medications in larger populations. Regulatory agencies and pharmaceutical manufacturers are increasingly interested in using real-world research to confirm and follow the use and effectiveness of medications."
Alessi-Severini says other Canadian universities that offer graduate degrees in pharmacoepidemiology can't keep up with the demand for trained professionals in the field. Her own population-level research has explored topics such as dose escalation in patients who take certain sedating medications.
Dr. Joseph (Chris) Delaney, an associate professor who joined UM in 2019, is one of five other faculty members at the College of Pharmacy with expertise in pharmacoepidemiology.
"Understanding the long-term side effects of medications and detecting rare-but-serious side effects will always require observational research," says Delaney.
"The tools used by pharmacoepidemiologists have improved drug safety. Now, in the era of COVID-19, the same techniques we're teaching will be used to look at issues like vaccine safety and effectiveness in large populations."
Delaney has extensive experience in computer-based analysis of health data. By running complex statistical comparisons within large datasets, he can reveal, for example, that a drug taken for one disease increases the risk of another disease. In one study, he showed that proton pump inhibitors (drugs to reduce stomach acid) increase the risk of C. difficile infection.
The two faculty members say Manitoba is one of the best places in Canada to pursue pharmacoepidemiology because of the world-class data repository housed at the Manitoba Centre for Health Policy (MCHP) in the Rady Faculty of Health Sciences.
"It gives us access to extremely rich, high-quality health data that covers a long time period," says Delaney. "And because we have the ability to link Manitoba datasets together, we can study connections between the health-care system and the education, social service and justice systems. This is a key advantage of our program."
Sai Krishna Gudi, a PhD student in the new pharmacoepidemiology program of study, is using the MCHP data repository to investigate the effectiveness of new antiviral drugs for hepatitis C.
"Specializing in pharmacoepidemiology is giving me a strong methodological foundation for conceiving, designing and conducting population-level research," Gudi says. "It's allowing me to explore innovative ideas and potential collaborations focused on unique research questions."
The professors say they look forward to further collaboration with MCHP, the department of community health sciences in the Max Rady College of Medicine, and national and international research partners.
"The Rady Faculty of Health Sciences is already known for expertise in epidemiology, biostatistics, health services and pharmacy services," Alessi-Severini says. "Now that we've introduced these new graduate degrees, the Rady Faculty is positioned to become a leading site for training experts in pharmacoepidemiology."