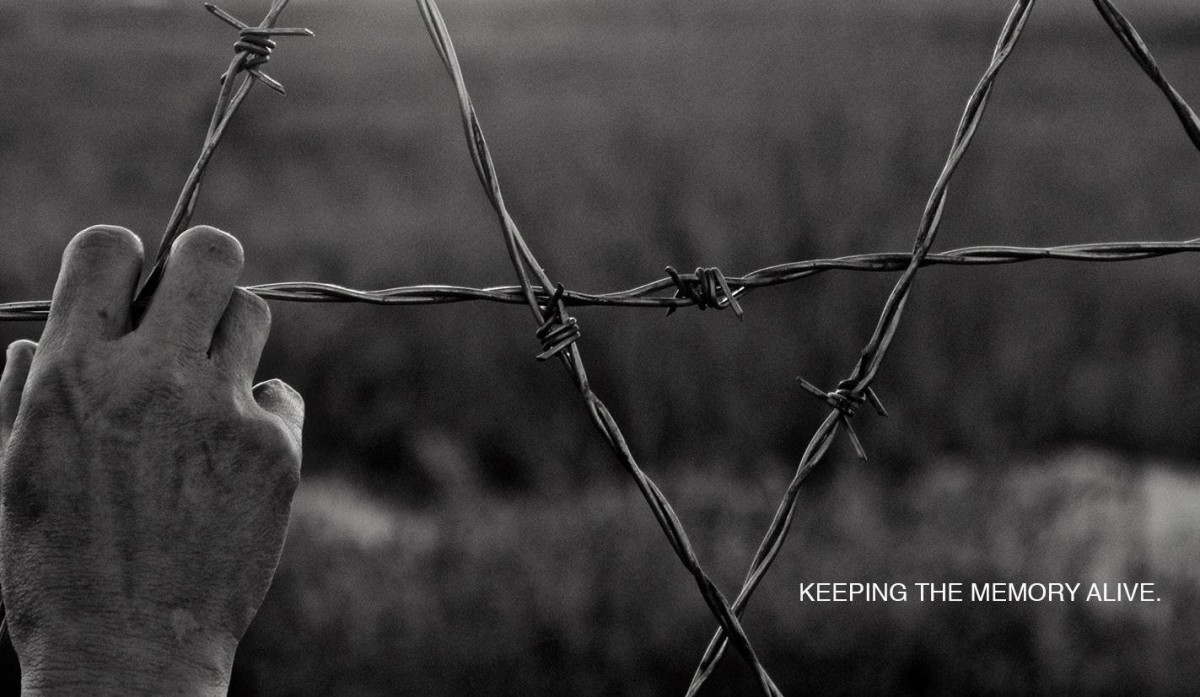 Architecture student honours Holocaust victims on world stage
January 24, 2014 —
Derek Wasylyshen's goal when crafting a poster to honour victims of the Holocaust was to see the world through their eyes. His poignant design earned the third-year architecture student a spot among the top 16 entrants worldwide in the United Nations International 'Keeping the Memory Alive – Journeys through the Holocaust' poster design competition.
Wasylyshen's winning black and white image depicts the view seen by a concentration camp prisoner, one hand grasping barbed-wire fence that's in the shape of the Star of David. It was important to him that he show the contrast between the horror within the camp and the freedom that was out of reach. The 22-year-old was inspired by a survivor of the Buchenwald concentration camp who spoke to him and his classmates about the horrors he endured, including the heartbreaking loss of his father. Wasylyshen is honoured his work will contribute to outreach efforts worldwide.
Beginning Jan. 27, 2014, the top 16 designs will be exhibited at more than 90 locations across the globe, including the headquarters of the United Nations in New York, Geneva and Vienna, and the European Commission in Brussels, to help mark International Holocaust Remembrance Day. They will also be made available as an educational resource. Two other U of M students — Matthew Rajfur and Neda Uddin — were Canadian finalists.