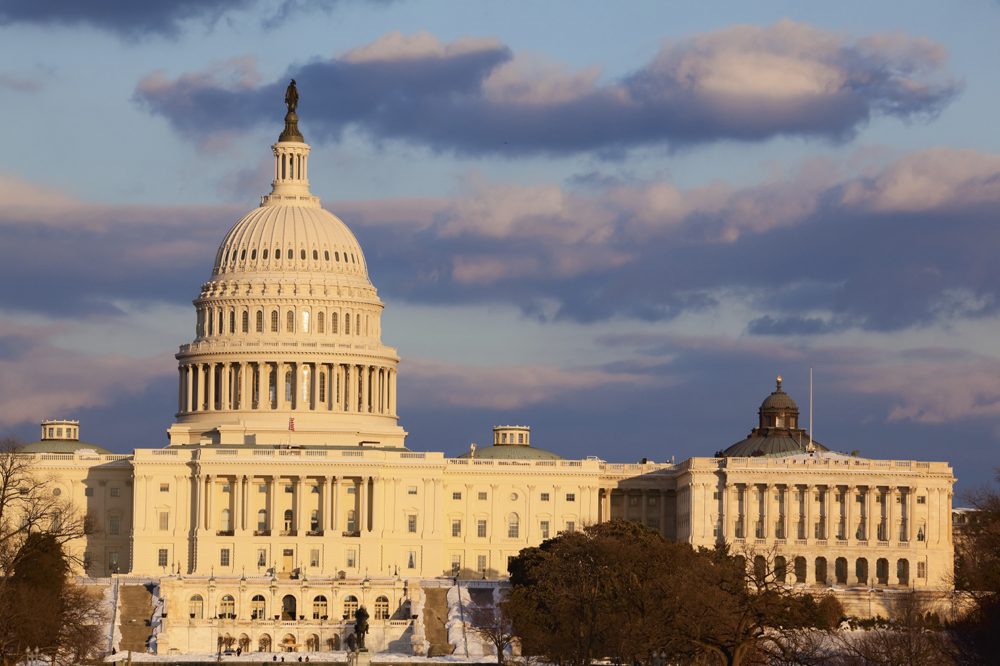 Decline in prosocial language helps explain public disapproval of US Congress
May 12, 2015 —
A new study suggests that both people and the governments they serve can gain social approval by merely talking about cooperating and helping others.
Luke Zhu, a member of the study's research team, is an assistant professor at the University of Manitoba's Asper School of Business. He says he and his fellow researchers reached their conclusion after examining record-low levels of public approval of the US Congress.
"As recently as 2002, public approval of Congress was reliably over 50%, and as high as 84%. In late 2013, though, public approval plunged to an all-time low of less than 10% of Americans expressing support. What caused this dramatic decline in just over a decade?"
Guided by past research highlighting how simply talking about helping others can make a positive impression on a listener, Zhu and his research partners sought to determine whether Congress's plunge in public approval was caused, in part, by a decline in the use of prosocial language during Congressional debates.
Zhu and his partners used computers to analyze all 124 million words spoken in the House of Representatives between 1996 and 2014. Sure enough, they discovered that declining levels of prosocial language strongly predicted declining levels of public approval, even after taking into account the possible effects of outside factors, such as the 9/11 attacks.
Which words most strongly predicted public approval? Gentle, involve, educate, contribute, concerned, give, tolerate, trust, and cooperate.
"Because the data we used in the paper was obtained from the US Congress, strictly speaking the findings are limited to how the public feels toward its government," Zhu and his partners report. "However, we believe that these same effects influence how people form impressions of individuals and groups in their ordinary lives."
The study was published in the prestigious Proceedings of the National Academy of Sciences of the United States of America.
Paper: "A Decline in Prosocial Language Helps Explain Public Disapproval of the US Congress"
Contributors:
Jeremy Frimer (Department of Psychology, University of Winnipeg)
Karl Aquino (Sauder School of Business, University of British Columbia)
Jochen Gebauer (Mannheim Centre for European Social Research, University of Mannheim)
Luke Zhu (Asper School of Business, University of Manitoba)
Harrison Oakes (Department of Psychology, University of Waterloo)
For more information, contact:
Judy Wilson
Director of Marketing & Communications
Asper School of Business, University of Manitoba
204-474-8960
judy [dot] wilson [at] umanitoba [dot] ca