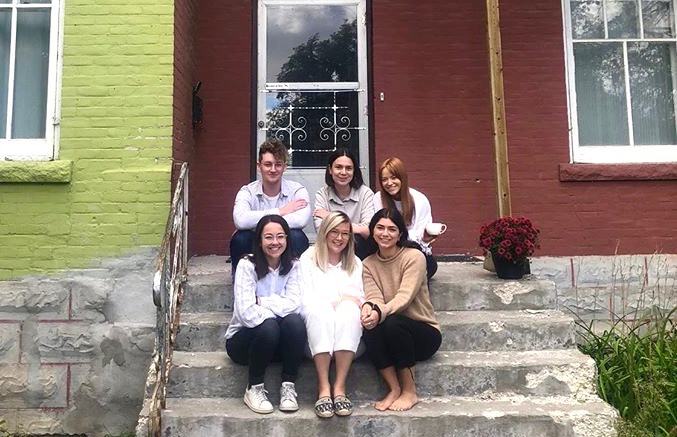 COVID-19 Prompts Unique Living and Learning Solutions
September 9, 2020 —
In response to COVID-19, the University of Manitoba closed its campuses in March 2020. Consequently, many students were unable to access resources they had previously relied on. This included Faculty of Architecture students, who depend on a studio environment to collaborate and complete major projects.
Working in isolation, away from the university-provided studio spaces, was beneficial to some students but others found it challenging to work creatively and produce work while removed from collaborative, motivating spaces.
In response to predicted studio closures throughout the 2020 – 2021 school year, a group of fourth-year Faculty of Architecture undergrads decided to form their own studio environment. However, to accommodate COVID-19 protocols, the group had to think creatively; this studio space will also be their home.
"If we live as a household, we can isolate within our own group while still focusing on school," said Bailey Taylor, one of the students involved.
The group feels strongly about working within a collaborative environment, but recognizes that this isn't fully feasible due to COVID-19. "Before, the Faculty provided us all with these studio spaces," stated Nichola Basford. "Now, we obviously cannot have as many people congregating, so this is our solution."
These students feel that studio culture greatly increases individual productivity and creativity. "For us, creative work is collaborative work. We value being immersed in an environment where we can seek support and motivation from one another," said Chelsea Colburn. "Our projects will be better developed if we work around one another."