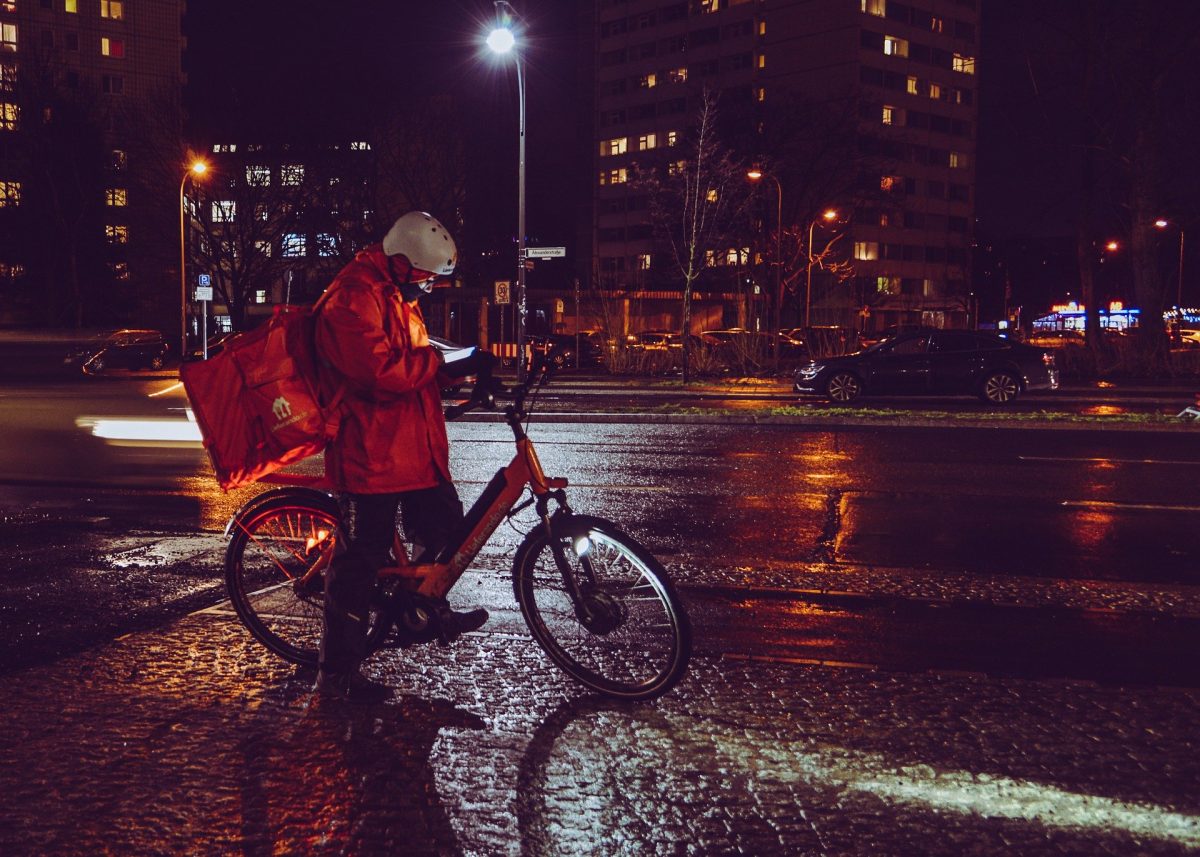 COVID-19 crisis will drive innovation, says business expert
March 24, 2020 —
"I truly believe this crisis is an opportunity in disguise," says Dr. Fang Wan, marketing professor in the Asper School of Business at the University of Manitoba.
Wan is generally optimistic about the future of commerce, even during the COVID-19 pandemic. She is convinced that a shift in business models will enable many businesses to survive, and perhaps even thrive.
"Crisis brings opportunity in my experience," she says. "This will be most apparent in the clothing and food service industry, where right now, we have a customer-rich shopping experience, with large physical spaces and many employees. How long can they hang on? The virus outbreak in China forced many retailers and restaurants to go bankrupt in a month or two."
Wan says both customers and retailers have to make a shift towards a more virtual business model. "If business owners haven't yet done it, they have to soon embrace online ordering and delivery."
The good news is that in the new online and delivery model, more employees will be needed. Wan says: "Imagine if all restaurants began offering delivery or encouraging third parties like Skip the Dishes to service their customers – they would need many staff to accommodate the demand."
But this model has its critics. Some health care professionals point out that businesses such as take-out and delivery restaurants can place their employees and the public at risk by requiring social distancing instead of staying at home.
"In China, restaurants got around this problem by constant checking of employees' health throughout the preparation and delivery chain," Wan notes. "At both the societal level and the employer level, taking strong measures to protect the workforce is a viable way to combat virus concerns. Taking employees' body temperature and minimizing contact allow businesses to label their products as 'certified virus free' to give customers assurance. Businesses were even releasing employees' health status online, and trying to be 100 per cent transparent."
Nevertheless, some customers refuse to accept delivery from online companies, and that is to be expected. In North America, adaptation to an online business model could take some time. However, time is not on our side.
"This change in business model is happening very, very fast," Wan explains, "but we cannot delay disaster, we can only adapt. Traditional business owners are generally not good at fast responses to a changing retail environment. Those that aren't will find themselves struggling – big time."
Wan also points out that we already have many companies that have gone contact-free. Most grocery chains already have online ordering, payment and delivery, and most gas stations allow drive-up service to get your gas pumped and paid for without contact with gas jockeys at all.
"So it's something we are already seeing on a small scale that simply needs speedy expansion," she says. "And during the COVID-19 crisis, this is definitely the time when adversity should foster innovation."
Wan concludes: "Crisis is a true test of the character of a person and a company. Companies such as Amazon are providing free audio books. Walmart and Superstore are hiring more people to address expansive lay-off situations. Moral and caring companies will find every way to keep their workforce and not lay off people at the most difficult time of our society, if not our civilization. I hope every company can think of 'togetherness' as a motto to help its stakeholders get through this tough time"