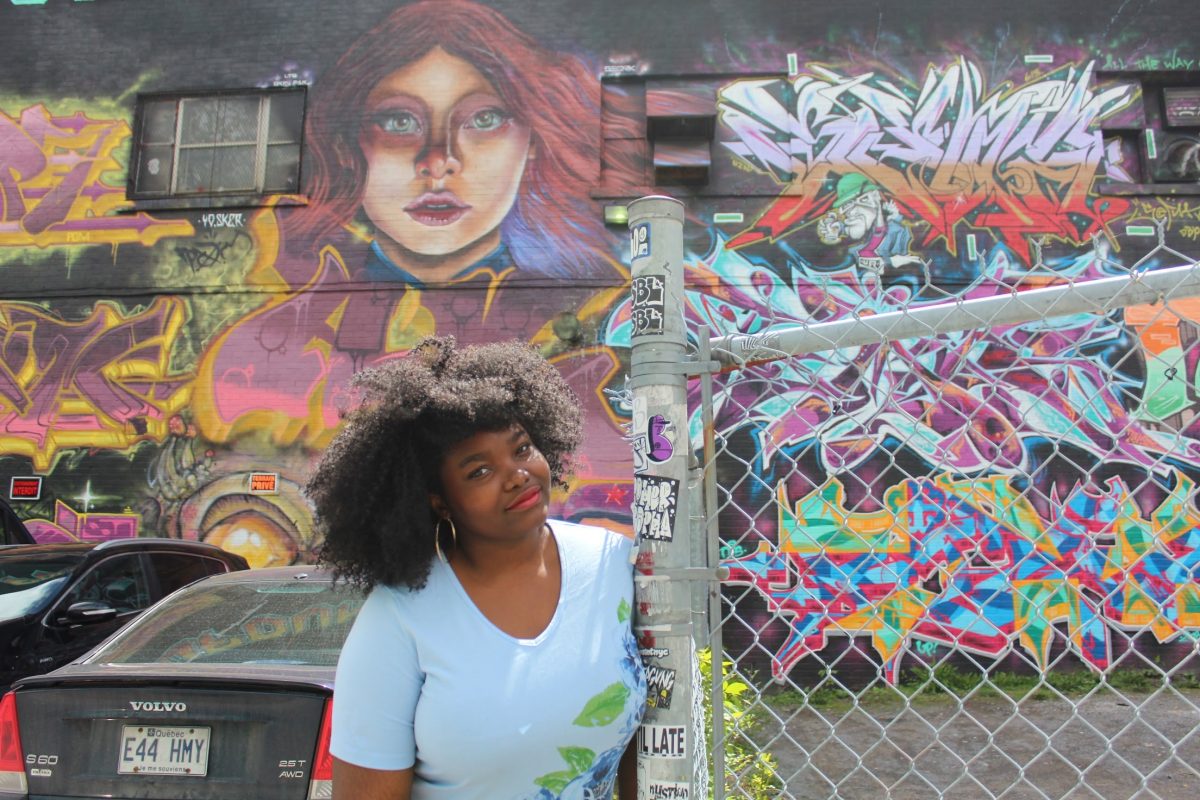 Convocation 2019 – Meet Arts student Oyinda Alaka
May 31, 2019 —
In celebration of the University of Manitoba's 140th Spring Convocation, UM Today is celebrating some of the outstanding students who are graduating.
Oyinda Alaka is graduating with a Bachelor of Arts degree from the department of women's and gender studies. In the 2018-2019 school year, Oyinda was the president of the University of Manitoba Nigerian Students' Association (UMNISA).
Here's what Oyinda had to say leading up to her graduation.
What was your inspiration?
My inspiration has always been my parents who always strive for excellence in all they do. It's inspiring watching them make daily sacrifices to ensure that my siblings and I excel in life. Both my parents are graduates, with multiple degrees but their certifications lost value upon moving to Canada. I have watched them balance work, school, settling in a new country and raising children. They set the standard of excellence and because of them and their constant support, I know I can achieve all I set my mind towards. I also have to thank Cecile Foster (Community Outreach Coordinator, Faculty of Arts), Punam Mehta (Instructor, department of women's and gender studies) and Shawna Ferris (Program Coordinator, department of women's and gender studies) who have always supported me and pushed me even in times I didn't believe in myself. Shawna Ferris and Punam Mehta are the reasons why I decided to study women's and gender studies. Being in their classes gave me the clarity I needed to decide on my major. Cecile Foster has always provided me with endless opportunities that have opened doors I've never dreamt off.
What was your greatest obstacle in your post-secondary journey?
My greatest obstacle was figuring out what to major in. Starting university, I was confident that I wanted to become an architect but almost a year into architecture courses, I realized it wasn't for me. I then switched to Asper, but that wasn't working out as well. This realization lead me on a hunt to try out different things. It was a difficult period as there was so much uncertainty for me, in a time when everyone else had figured out what they wanted to major in. I didn't realize women's and gender studies was my calling until 3rd year. I'm glad things didn't work out for me in my first 2 years of university, as I feel very fulfilled graduating with my women's and gender studies degree.
What is the most interesting thing that happened to you at the U of M?
So many interesting things have happened to me at the U of M, that it is really hard to name one experience that stands out. I don't think my student experience would've ever been complete without my involvement in student politics. So running for UMSU has been one of the most interesting things that have happened to me at the U of M. It gave me the opportunity to meet new students and learn the stories of so many students at U of M. I connected with many students, and built relationships that are still waxing strong today.
What's next?
I'll definitely be sleeping a lot as I need all the rest and rejuvenation. I would be taking a year off before heading on to grad school for a master's degree. Who knows, I might end up with a Ph.D. but that's a big maybe.
At its 2019 Spring Convocation, the University of Manitoba will confer degrees, diplomas and certificates on 2,848 graduates. Oyindamola O. Alaka will graduate/graduates with 519 of her classmates from the Faculty of Arts at the 140th Spring Convocation session on June 5.
Don't forget to check our student accounts on Instagram and Facebook to learn more about some of the students graduating this week. You can also join the 'Convocation conversation' on social media by following #umanitoba2019.