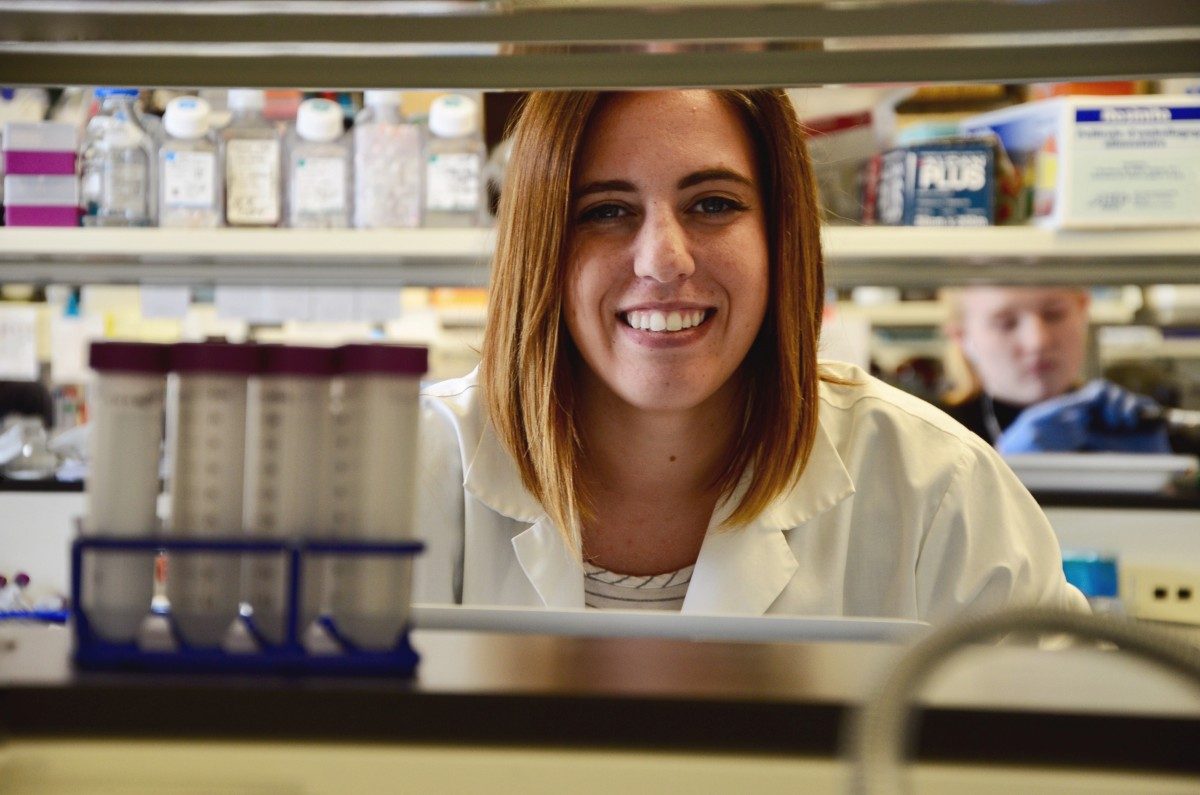 Continuing the legacy
February 3, 2019 —
In the 1980s, U of M professors Heather Dean, Ronald Mundy and Michael Moffatt shifted the medical landscape with twenty—highly-contested but carefully diagnosed—cases of type 2 diabetes (T2D) in school-age children. Surprisingly, these young Oji-Cree patients were united by their heritage to four First Nations communities in northeastern Manitoba. Given the localization and pervasiveness of this disease in coming years, a unique genetic variant (known as HNF-1 G319S) was soon identified.
To test this relationship, we used state-of-the-art gene-editing technology to generate the HNF-1 G319S mouse expressing the G319S variant. Under the direction of Max Rady College of Medicine professors Christine Doucette and Vernon Dolinsky who work at the university's affiliated research institute, the Children's Hospital Research Institute of Manitoba, my Vanier Scholarship-supported research investigates cellular mechanisms responsible for T2D development. By modifying experimental diets to mirror nutrient intakes of modern vs. historical Oji-Cree diets, we then assess markers of diabetes development to better understand the relationship between genetics, diet and diabetes in the Oji-Cree population.
Importantly, this project opens the dialogue on race, genetics and disease while contributing prerequisite information to facilitate this larger discussion. To refine our methodologies, we continually seek consultation with an established Indigenous stakeholder committee within the Diabetes Research Envisioned and Accomplished in Manitoba (DREAM) theme. By centering Indigenous voices, we not only provide a greater understanding on diabetes development in Indigenous youth, but locate our science within the greater social, cultural and historical context. It is our hope that this research contributes another strand in the long history woven by dedicated patients, community members, caregivers, and researchers—bound by the hope that these young people will leave their own legacies unburdened by disease.
– From the Winter 2019 edition of ResearchLIFE