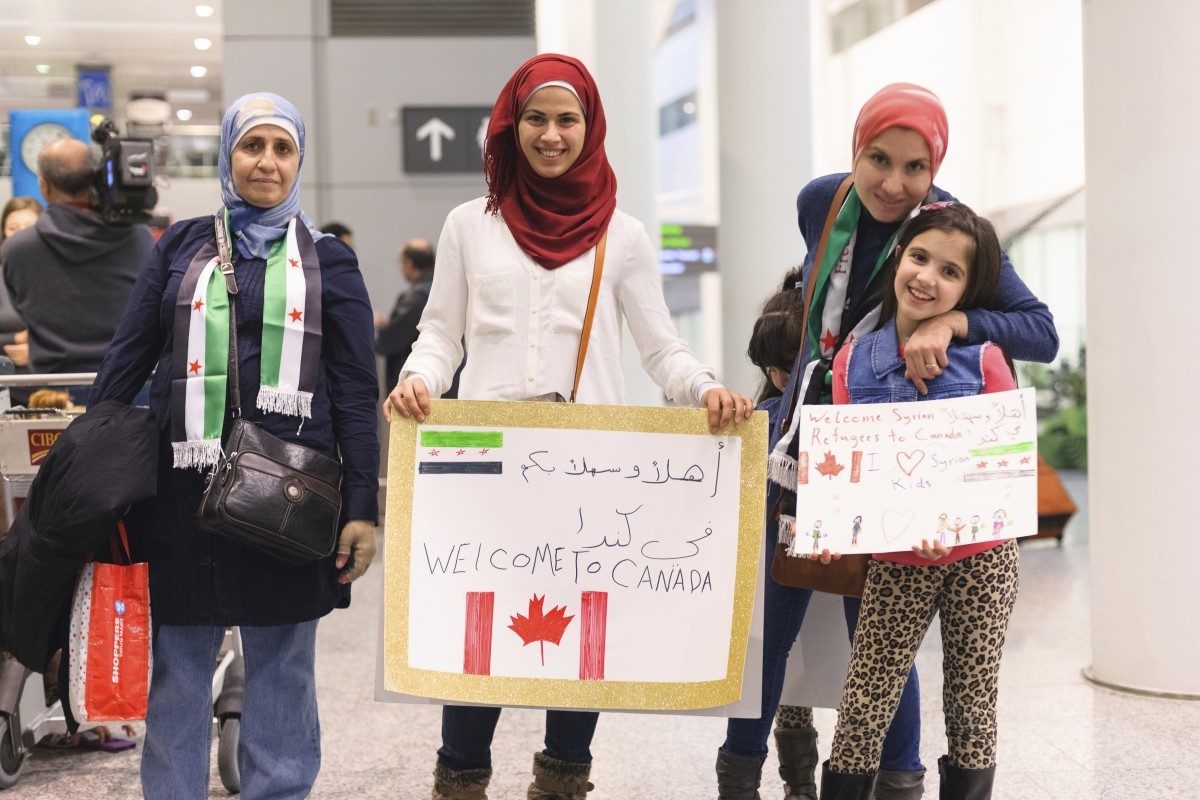 Continuing the conversation on refugees
Next steps for Canada's refugees the focus of Visionary Conversations event
February 5, 2016 —
Canada is only starting to get it right when it comes to supporting refugees, according to four experts who led a Visionary Conversations on Campus event Feb. 3, moderated by Prof. Karen Busby, director of the Centre for Human Rights Research.
"Our government is currently being much more ambitious and dedicated to this than the past government was," said Prof. Shauna Labman, who specializes in immigration and refugee law. "And so they're starting from zero in doing a lot of this and I think we should be supporting finding ways to make it work."
For Abdikheir Ahmed, co-ordinator of Immigration Partnership Winnipeg, this would include the creation of a national housing strategy, certification for those teaching English to newcomer kids, and arms control to curb the supply of weapons to other countries.
Exemption from repaying transportation and medical exam costs should not be limited to Syrians, argued Labman. "There are other refugee populations whose needs for protection are as great."
Canadian Museum for Human Rights curator Armando Perla is still waiting for his mother to get permission to move to Canada 16 years after he came here as a refugee from El Salvador. He challenges the assumption that young men from countries plagued by terrorism are a threat to Canada. Perla originally feared he would end up cleaning streets in his new country but instead he became fluent in English and French, acquired a couple of law degrees and is giving back to the country that saved his life.
"When immigrants move to your neighbourhood, the crime rate goes down," sociologist Lori Wilkinson pointed out. She also tackled the myth that helping refugees comes at the expense of vulnerable Canadians. "The research shows that in areas where there is more volunteerism, more giving, that begets more volunteerism and more giving and more work on social problems."
Perla's personal story had a powerful effect on the almost 200 people who joined the conversation but an audience member warned against parading recently arrived refugees in front of cameras to boost the image of sponsors. "How can we educate the public in Canada to stop treating refugees as pets sometimes?"
Continue the conversation at #umvisionary and save the date for upcoming Visionary Conversations events on February 24, March 16, April 20 and May 18.
After the Conversation
If you were not able to make it to the event, the full webcast is available below.
Speaker slide presentation
Suggested articles
Related websites
Event
Research at the University of Manitoba is partially supported by funding from the Government of Canada Research Support Fund.