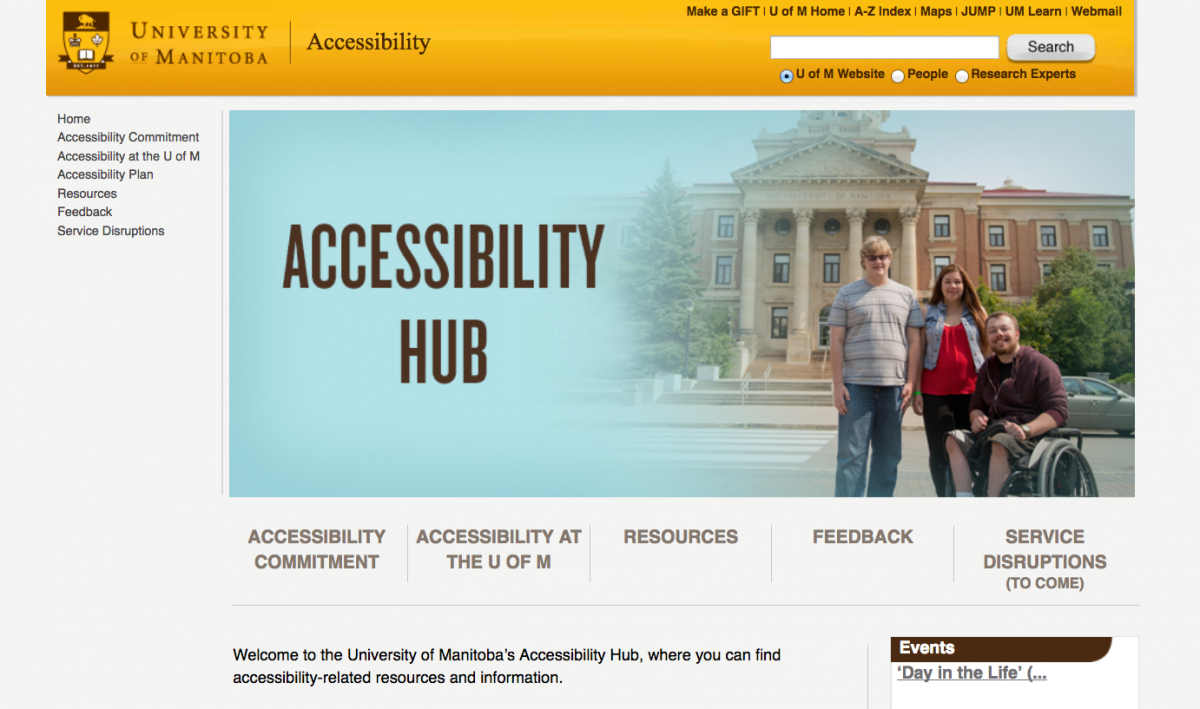 Continued commitment to improving accessibility and services
December 5, 2018 —
In fall 2017, the University of Manitoba created a Service Disruptions webpage to share information about disruptions on our campuses that could affect users of all abilities to access services. This includes information about disruptions such as elevator repair, major transit changes, road maintenance and construction in or around a building.
The Service Disruptions webpage can be found on U of M's Accessibility Hub website, a convenient, one-stop online location for accessibility-related resources and information at the University that was created in the spring of 2017.
The initiatives reflect the University's commitment to accessibility as part of its evolving Accessibility Plan to identify, prevent and remove barriers to accessibility and create an accessible environment to all who utilize services on campus. A first version of the U of M's plan was released in December 2016. Over time, mandatory accessibility standards will address barriers to accessibility with respect to five areas, including customer service, information and communication, built environment, employment, and transportation.
The University has trained over 6,000 staff and faculty in order to comply with the province's customer service standard as required under the Accessibility for Manitobans Act, or AMA, which passed into law in December 2013. Accessibility workshops are offered as an ongoing service at the U of M.
---
Our accessibility commitment: The University of Manitoba is committed to creating an inclusive, welcoming environment that supports all abilities. The University wishes to promote and support a community that embraces accessibility, diversity and inclusion, provides for equality of opportunity and recognizes the dignity of all people.The U of M's Accessibility Hub can be found at: http://umanitoba.ca/accessibility/. Visit the site for continually updated accessibility news, information and resources.