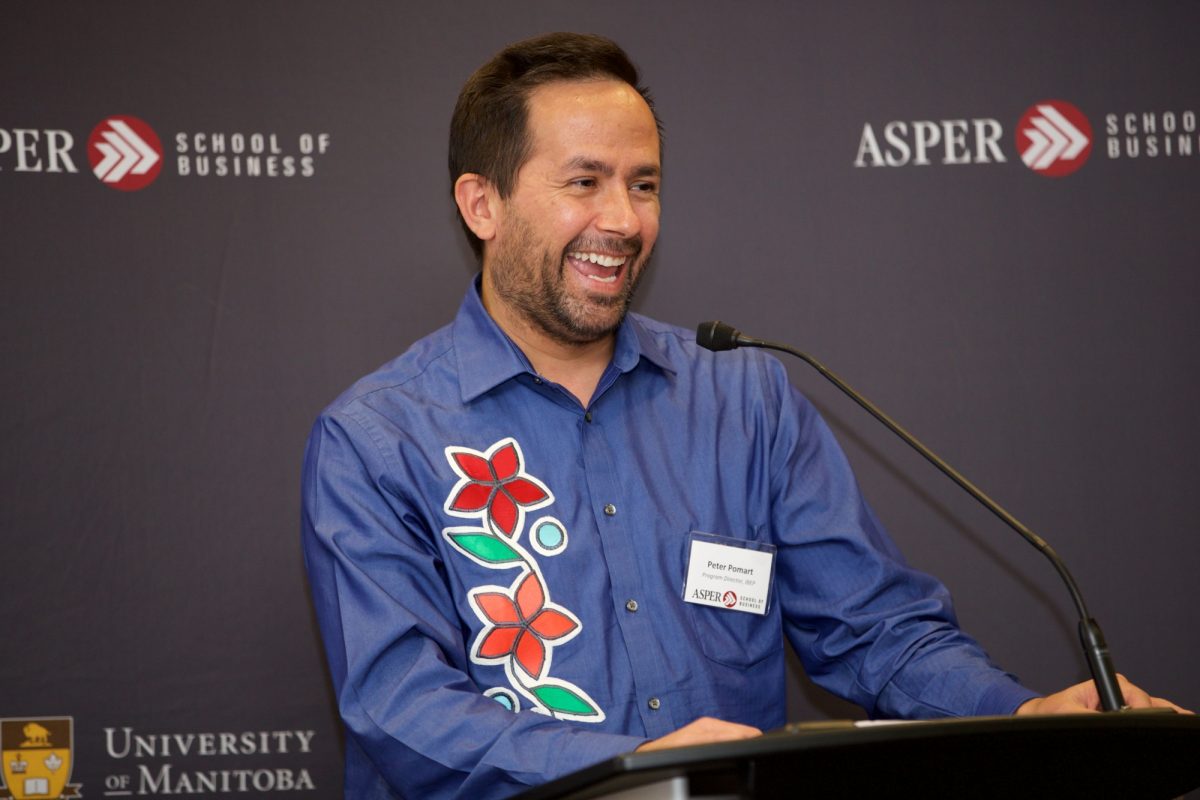 Connecting Indigenous values to business practices
Asper PhD student receives doctoral fellowship for research on Indigenous principals in business
June 19, 2020 —
Congratulations to Asper PhD student, Peter Pomart [MBA/18], who was award a SSHRC (Social Sciences and Humanities Research Council) Doctoral Fellowship. The award is provided to the most promising Canadian new scholars in the social sciences and humanities to promote and support post-secondary-based research and training.
Pomart will receive stipendiary support for his research that will examine Indigenous peoples' right to provide or withhold free, prior, and informed consent on resource development projects located on or near their traditional lands. The goals of Indigenous peoples and industry proponents are sometimes at odds with one another, which may decrease acceptance of proposed resource development projects. His research will explore whether a pre-consultation phase whereby Indigenous communities design their consent-seeking protocols will conclude with greater acceptance of the proposed project.
"It is an honour to be named recipient of a SSHRC doctoral fellowship. I intend to engage in research on how Indigenous communities may pursue development in a manner that both affirms their collective human rights and reflects their values and aspirations," said Pomart. "My selection to receive this award suggests that I am on the right path in my program."
Director for the Indigenous Business Education Program (IBEP), Pomart started his career at the University of Manitoba in 2007 working as an Indigenous Student Recruitment Officer and later became Program Coordinator for IBEP. Shortly after he joined IBEP, Pomart was approached by then Asper School of Business Dean Glenn Feltham, who recognized his leadership potential and recommended he pursue more education. Feltham's encouragement prompted Pomart to start the MBA program in 2011.
After completing his MBA in 2018, Pomart applied to the Asper School of Business PhD program, and currently balances this new challenge with his role as IBEP Director along being a father to his 18-month-old daughter Holly.
For Pomart, his research is important because it resonates with his own lived experiences. He's seen the negative consequences of the fractured relationship between Indigenous peoples and non-Indigenous peoples. "When I look at the unique way Indigenous peoples do business in Manitoba – it's about taking care of not only employees, but of communities."