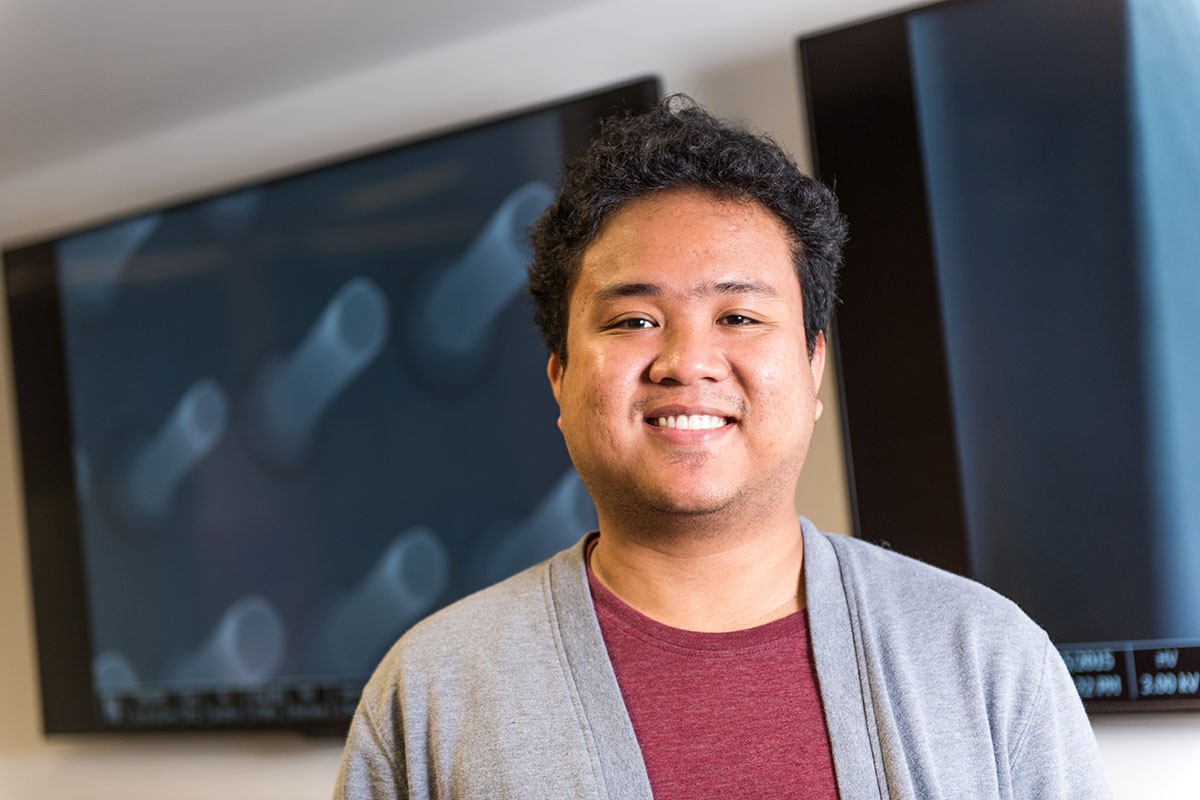 Composite collaboration
July 11, 2016 —
From the Winter 2016 edition of ResearchLIFE:
The Composites Innovation Centre (CIC) has been a key player in spurring economic growth and developing innovative new materials for industrial applications since its inception in 2003.
Lighter, stronger, cheaper. Used in many products including planes, construction materials and sporting equipment, composites are reinforcing fibres, such as fiberglass or carbon, which are embedded in plastic materials and are generally more efficient than other materials.
CIC is a not-for-profit corporation, jointly sponsored by private industry and government. It works with industry and academic partners to develop composite materials that perform better than traditional manufacturing materials.
Until 2011, it was located at the university's Smartpark, after which is moved into a 20,000 s.f. facility off campus. The collaborations between CIC and university researchers has been a defining feature.
One of the most recent collaborations is a project between FibreCITY, a division of CIC, and the university's Manitoba Institute for Materials (MIM). This past summer, Issiah Lozada, a fourth-year chemistry student, working with his advisor Kevin McEleney, helped the CIC evaluate the properties of biofibres for use in composites.
"Through FibreCITY, the CIC is looking for natural fibres to use in composite materials," says McEleney. "These are cheaper and lighter than glass fibres or carbon fibres. The problem with them though is that they are not reproducibly grown, so the batch to batch variation is high. We've been asked to develop ways to characterize these fibres so we can start thinking about how we might apply that fibre into the end application."
McEleney and Lozada studied four fibres that are grown in Manitoba: linen flax, linseed flax, fibre hemp and grain hemp.
Lozada carried out the day to day work on the project, measuring the samples using a small angle X-ray scattering (SAXS) technique to determine the size and shape of the substructures in the fibre, and using a mathematical model to analyze the fibres.
"Right now the biofibre field is kind of in its infancy in terms of the composites world," says McEleney. "They need to figure out ways of grading their fibres (for
end use). This technique will be one of those ways." Collaborations like this allow students to gain valuable research experience. "We're looking at publishing this work, so for a student like Issiah, if you can get a publication in during your undergrad, that's a huge step forward, especially if he wants to go to grad school," says McEleney.
For his part, Lozada found the experience challenging and rewarding. "This was the first time I've worked with SAXS and I had to learn the mathematics involved by myself and not in class with a professor," he says. "It was definitely a great experience, especially learning new things from different people. Hopefully, more collaborations will come up in the future, and students will have the opportunity to experience them."
---
A composite is a reinforc­ing fiber, such as fiberglass or carbon, embedded in a plastic material. The overall engineering performance of a composite is far superior to the individ­ual materials used in isolation. Common uses of composites include aircraft assemblies, body panels on buses, fiberglass boats, reinforcements in civil structures and house construction.
Winnipeg is home to the largest manufacturer in Canada of composite aerospace assemblies and numerous companies that produce compos­ite parts for a variety of applications: from ground transportation vehicles to farm equipment; storage containers and caustic fluid handling systems, reinforcements for bridges and buildings, furniture and environmental technology products.