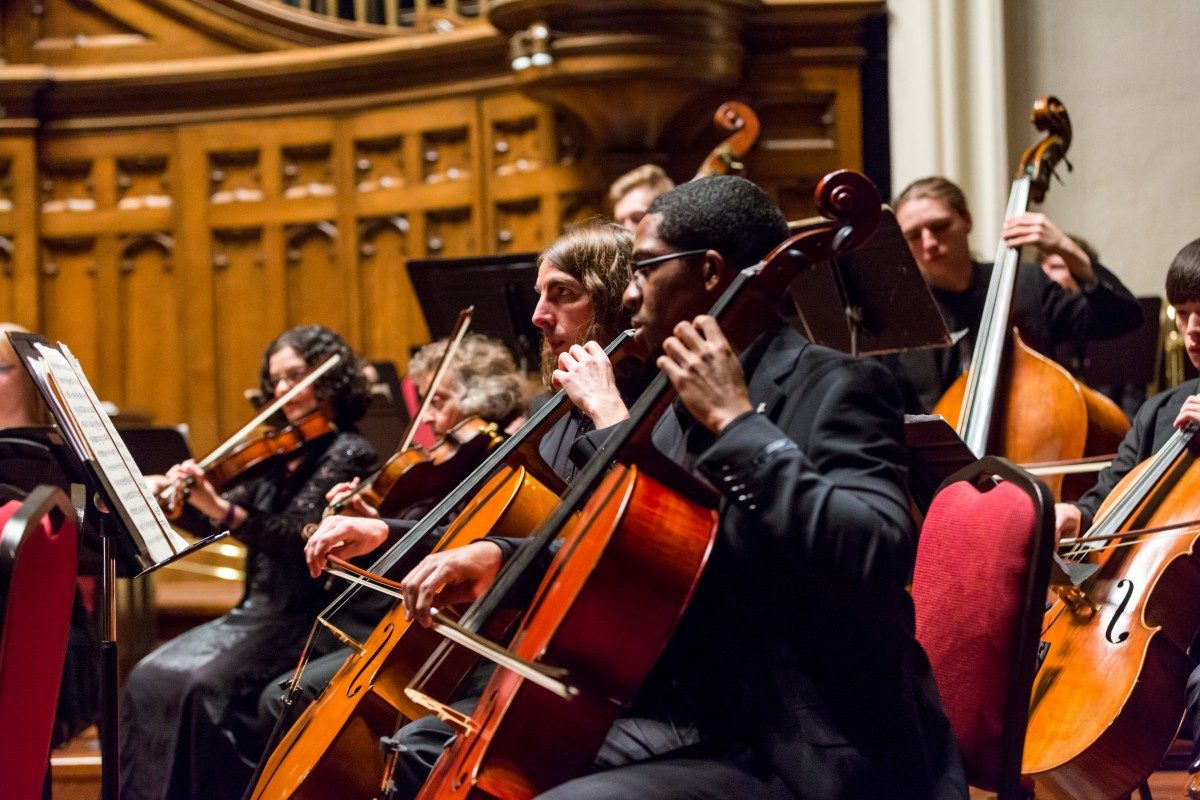 Community Events – March, 2019
March 1, 2019 —
The University of Manitoba has a wide range of public events taking place on campus and in the community this Spring! Explore our range of accessible programming, from cultural and intellectual events to theatre and family activities.
In just three minutes, hear how our graduate students are changing the world with their research. Cheer on the competitors as they present in front of our panel judges, and have your voice heard in the vote for People's Choice.
March 18, 7 -9 PM | Free
Robert B. Schultz Theatre, St. John's College, Fort Garry campus
---
Indigenous Awareness Month
Join us for Indigenous Awareness Month, as we celebrate Indigenous knowledges, cultures and traditions.
March 1 – 31 | Cost based on event
Everyone is welcome
Fort Garry and Bannatyne campuses
Sustainability Night 2019
Join the University of Manitoba's Office of Sustainability at an evening where you can connect with other sustainability-focused people, and sharing ideas and stories about creating positive impacts on our environment that benefit our planet and ourselves.
March 7, 6:30 – 9 PM
Tickets $5
Robert B. Schultz Theatre, St. John's College, Fort Garry campus
A Conversation with Yvette Nolan
University of Manitoba alumna Yvette Nolan (BA/97) used her studies in English and Theatre to launch a vibrantly successful and influential career contributing substantively to the creation and performance of Indigenous Theatre in Canada. At this event Yvette will discuss the arc of her twenty-five-year career, demonstrating a range of professional paths that began at the U of M.
March 7, 4:30 – 5:30 PM | Free
John J. Conklin Theatre at the Gail Asper Performing Arts Hall, Fort Garry campus
Mini U Registration
From crafts to robotics, swimming to musical theatre—kids between the ages of 4 and 16 learn leadership skills and new ways to be active with every program.
Spring registration is now open, and summer registration opens March 11
Café Scientifique – Addiction and the Brain: Why is it so Hard to Quit?
Join our expert panel of scientists to learn how the brain is altered by addiction and how this information can be used to improve treatment.
March 13, 7 PM | Free; registration required
McNally Robinson Booksellers, 1120 Grant Avenue
Black Hole Theatre Presents: Love's Labour's Lost
Love's Labour's Lost is an early Shakespeare comedy about multiple contests of wit between a set of men and women who try to resist falling in love. Directed by Margaret Groome.
March 13-16, 19-23, 7:30 PM | March 17, 2 PM
Tickets $20; $15; alumni and arts industry; $10 students
John J. Conklin Theatre at the Gail Asper Performing Arts Hall, Fort Garry campus
2019 Helen Glass Lecture – Outdated health systems: the case for major disruption
At the 2019 Helen Glass Lecture, Professor Amanda Kenny, one of Australia's leading health service researchers, will argue that major disruption is needed to ensure health systems and health services meet contemporary needs.
March 18, 5 – 6:30 PM | Free; registration required
Canadian Museum for Human Rights
Health Talks – My Sugars are up – Now What? Diabetes Update and Woundcare Skills
Join us for a stimulating and interactive lecture with acclaimed experts in the Rady Faculty of Health Sciences.
March 18, 7- 8:30 PM | Free; registration required
Reh-Fit Centre, 1390 Taylor Avenue
Desautels Faculty of Music Concerts
Join the Desautels Faculty of Music as they present a variety of concerts for you to enjoy.
Musical Theatre – Moments in the Woods
March 22, 8 PM | March 23, 2 PM and 8 PM
Tickets $20 adults; $12 students
Gas Station Theatre, 445 River Avenue
Collegium Musicum
Music from medieval and Renaissance France, Aquitaine and the Low Counties.
March 24, 3 PM
Tickets $10 adults; $5 students
Atrium, Taché Hall Addition, 136 Dafoe Road, Fort Garry campus
University Symphony Orchestra
Featuring Concerto competition winner, Daniel Preun.
March 27, 7:30 PM
Tickets $15 adults; $5 students
Westminster United Church, 745 Westiminster Avenue