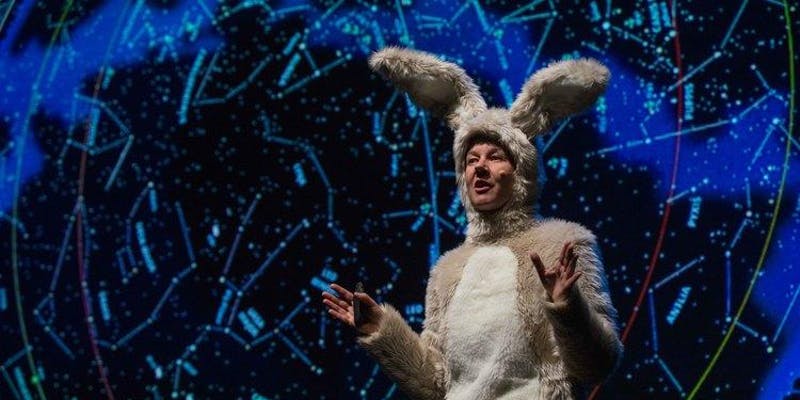 Community Events – January & February, 2019
January 17, 2019 —
The University of Manitoba has a wide range of public events taking place on campus and in the community this winter! Explore our range of accessible programming, from cultural and intellectual events to theatre shows and family activities.

OPEN HOUSE 2019
Explore the U of M and experience a day in the life of a university student at our annual open house for high school students and their families.
New: Visit the Indigenous Community Booth for tours, and to attend a special 2 PM presentation hosted in Migizii Agamik – Bald Eagle Lodge.
February 21 | Free; registration required
Day program for high school students: 9 AM – 2PM
Evening program for students and families: 6 – 8 PM
Fort Garry campus

---
KISKINOHAMATOWIN: AN INTERNATIONAL ACADEMIC FORUM
This International Academic Forum on the Human Rights of Indigenous Peoples will profile research that can assist in the implementation of the UN Declaration on the Rights of Indigenous Peoples.
January 18 – 19, 8 AM – 4 PM | Free
Moot Courtroom, Robson Hall, Faculty of Law, 224 Dysart Road, Fort Garry campus
DUNCAN MERCREDI: AN EXCLUSIVE READING
Join us for an inaugural reading by Duncan Mercredi, the Centre for Creative Writing and Oral Culture's winter 2019 writer/storyteller-in-residence. A Cree-Métis poet and storyteller, he has published four poetry collections and is a long-time member of Winnipeg's Indigenous Writers Collective. He will be joined by Ifeoluwa Adeniyi, published author and PhD student.
January 22, 2:30 – 4 PM | Free
108 St. John's College, Fort Garry campus
Mercredi will also be hosting a FREE seven-week literary workshop for aspiring writers and storytellers of all levels. STREET STORIES will take place Thursday afternoons, January 31 – March 21 (excluding February 14) from 2:30 – 4:00 PM. Register by emailing ccwocwir [at] umanitoba [dot] ca.
BOOK LAUNCH: Awâsis and the World-Famous Bannock
Join us for the launch of Awâsis and the World-Famous Bannock (HighWater Press), by Dallas Hunt (Assistant Professor, Native Studies), illustrated by Amanda Strong. This whimsical story celebrates the revitalization of Cree dialects and traditional methods of storytelling.
January 22, 7-8 PM | Free
The Atrium, McNally Robinson Booksellers, 1120 Grant Avenue
THE BLACK HOLE THEATRE PRESENTS: PEER GYNT
Henrik Ibsen's epic story of a rogue's adventurous quest for the Self, to save his soul from obscurity. Part of Royal MTC's 2019 IbsenFest.
January 23 – February 2
Tickets $20; alumni and arts industry $15; students $10; IbsenFest Passes
John J. Conklin Theatre at the Gail Asper Performing Arts Hall, Fort Garry campus
DISTINGUISHED VISITORS LECTURE SERIES: Canadian Justice, Indigenous Injustice: The Gerald Stanley/Colten Bouchie Case
Join Professor Kent Roach as he discusses this controversial Canadian case. Professor Roach is the Prichard Wilson Chair in Law and Public Policy at the University of Toronto, Faculty of Law.
January 24, 12-1 PM | Free
Moot Courtroom, Robson Hall, Faculty of Law, 224 Dysart Road, Fort Garry campus
THE LOCAL SKY TONIGHT
The Winnipeg debut of this Shawna Dempsey and Lorri Millan performance is an off-kilter guide to the stars as part planetarium show and part rumination on Alice in Wonderland, the nature of rabbits and heroes. Panel discussion to follow.
February 3, 7 PM
Tickets: $5-$10 (sliding scale); students $5
Gas Station Arts Centre, 445 River Avenue
REVA STONE: erasure
Winnipeg artist Reva Stone presents a series of three works that critique how drone technologies are being integrated into society. The 2015 winner of the Governor General's Award in Visual and Media Arts, Ms. Stone was artist-in-residence at the School of Art this past fall.
February 7 – April 26 | Free
Public reception: February 7, 4:30 – 6:30 PM
Public tour with the artist: March 14, 12 PM
School of Art Gallery, 255 ARTlab, 180 Dafoe Road
LOUIS RIEL DAY CELEBRATIONS
Join us for the annual Louis Riel Day celebration/chivaree, which will include fiddle music, jigging, delicious Métis fare and more. Everyone is welcome!
February 15, 11 AM | Free
Migizii Agamik – Bald Eagle Lodge, 114 Sidney Smith St., Fort Garry campus
LEGAL CANNABIS: FITNESS TO WORK, FITNESS TO LEARN
Consider how to determine cannabis users' fitness to work and to learn at this session from Extended Education's Dean's Lecture Series. Speakers include professionals from the U of M, the WRHA/Manitoba Health, and the Legacy Bowes Group. #UMTalkSmart
Feb. 26, 12:15 – 1:30 PM | Free; RSVP required
Carol Shields Auditorium, Millennium Library, 251 Donald St.