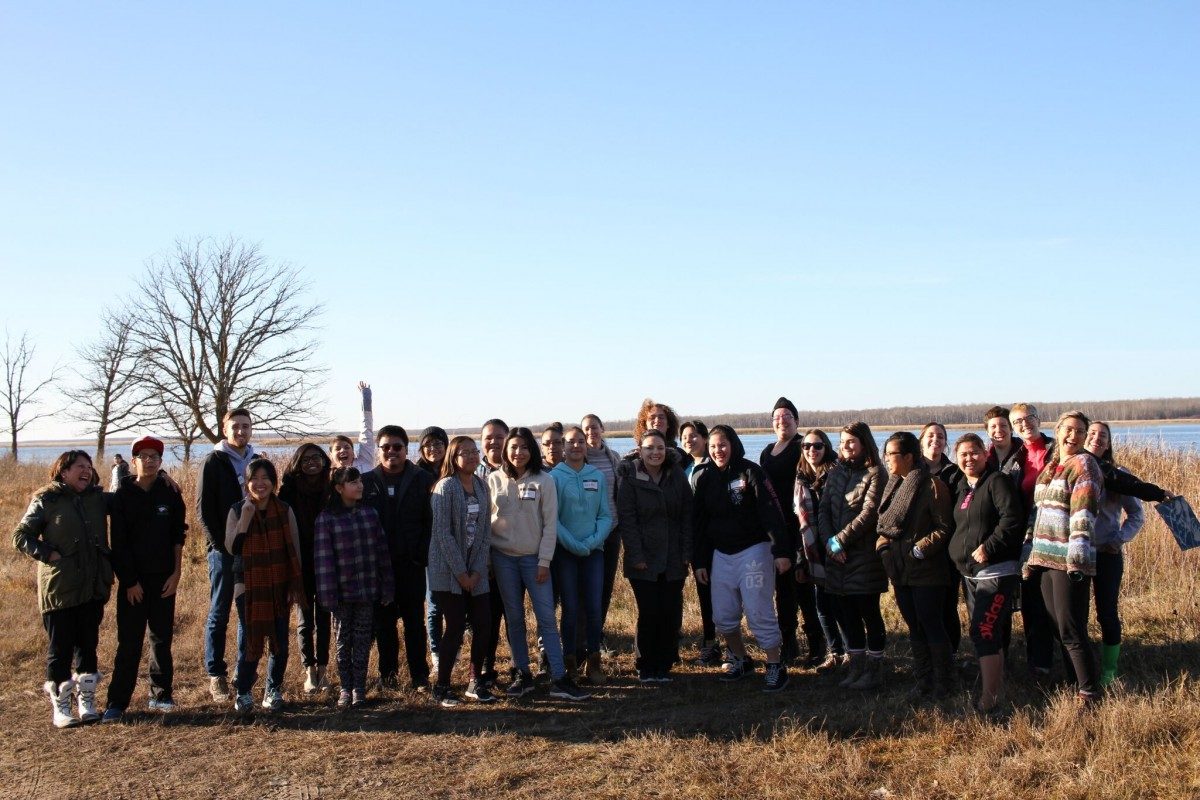 Coming together to fight climate change
Community programs will help find your role in social change
September 11, 2017 —
Community Service-Learning is offering new programs at the University of Manitoba where students will connect with and learn from Indigenous and newcomer cultures.
One of the programs is the Careers that Fight Climate Change Experiential Learning and Mentorship Program (CFCCN Experiential Learning and Mentorship Program). It's a new initiative connecting university students, Indigenous and newcomer youth, and community leaders on the topic of climate change resiliency.
Students will help facilitate a mentorship program for Indigenous and newcomer youth from R.B. Russell Vocational School and Hugh John MacDonald, helping youth build skills for fighting climate change, increase knowledge about climate change resiliency, and improve Indigenous and newcomer youth relations.
Through the CFCCN Experiential Learning and Mentorship Program, University of Manitoba students will play an integral role in helping youth build relationships across diverse communities, while learning about their role in ecological and economic resilience. Mentors and youth will interact with community leaders in local renewable energy, community agriculture, water justice, social enterprise, and become engaged in citizen science and arts-based learning over the course of the year.
"The most rewarding part about facilitating Community Service-Learning programming is the chance to help students find their role in social change," said Anny Chen, Service-Learning Coordinator. "As we work with community, students will learn an incredible amount from the youth and from our elders and community leaders, while also finding ways to share their knowledge and skills and helping the youth to grow and learn. This practical experience helps put their studies into context, making students more confident in their career path and their role in community."
CFCCN Experiential Learning and Mentorship Program is being launched at a crucial time when the impacts of climate change can be felt all around us: increased numbers of displaced peoples, erratic changes in weather, and rises in natural disasters. Communities are responding with enormous creativity and resilience, and by becoming a mentor, University of Manitoba students will be able to contribute to fight against climate change.
The Careers that Fight Climate Change Experiential Learning and Mentorship Program is offered in partnership with Menno Simons College at the University of Winnipeg. Deadline to register is September 25, 2017. The team is actively recruiting an interdisciplinary team of 15 mentors from the two institutions to participate in this unique opportunity to learn about climate change resilience alongside community youth, and help facilitate relations-building between Indigenous and newcomer communities. There is a role for everyone in relations-building and climate change resilience, whether you're studying arts, sciences, education, social work, business, or engineering.
In addition to this mentorship program, Community Service-Learning offers a number of programs throughout the year, including North Meets South: Truth, Healing, and Relations-Building and Chile Service-Learning Experience, also new programs for 2017-18. Information sessions on northern and international programs are being held on September 20-21, 2017. For more information, click here.